Amid fresh revelations about the Islamic State threat from FBI Director James Comey, retired Lt. Col. Ralph Peters warned on Wednesday that the U.S. merely doesn't have the resources to defend every single U.S. target from the terrorist group.
The only way to win, he said, is to take the fight directly to the Islamic State.
"You cannot win playing defense," Peters said. "We just don't have the resources to defend every possible target in the homeland at all times. You have to take the war to the enemy, and the place to kill them isn't in Memphis, it's not in St. Louis, Missouri, it's not in Massachusetts. The place to defeat them, to kill them, to destroy them is the greater Middle East."
He added, "If you don't go after them, they will certainly come after us."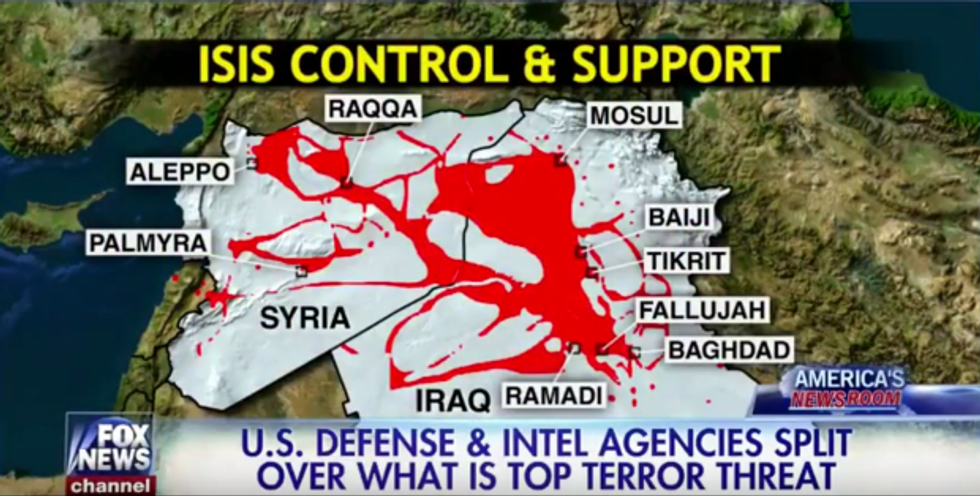 Fox News
Peters agreed the U.S. needs to destroy both Al Qaeda and the Islamic State, but are currently not aggressively going after either.
"The Obama administration's efforts have been largely cosmetic -- some have made a slight difference. But they have been woefully and consistently inadequate to address the threat to the United States and to the world," he said.
Watch the video via Fox News below:
---