Something rather strange happened during Tuesday night's Dodgers-Phillies game — such a bizarre occurrence that the announcers said they'd never witnessed it before.
With the game tied 1-1 in the bottom of the seventh inning and Philadelphia runners on first and second, Dodgers pitcher Alex Wood started his delivery — but before he could bring his arm forward, the ball slipped right from his hand and rolled away, toward the first base foul line.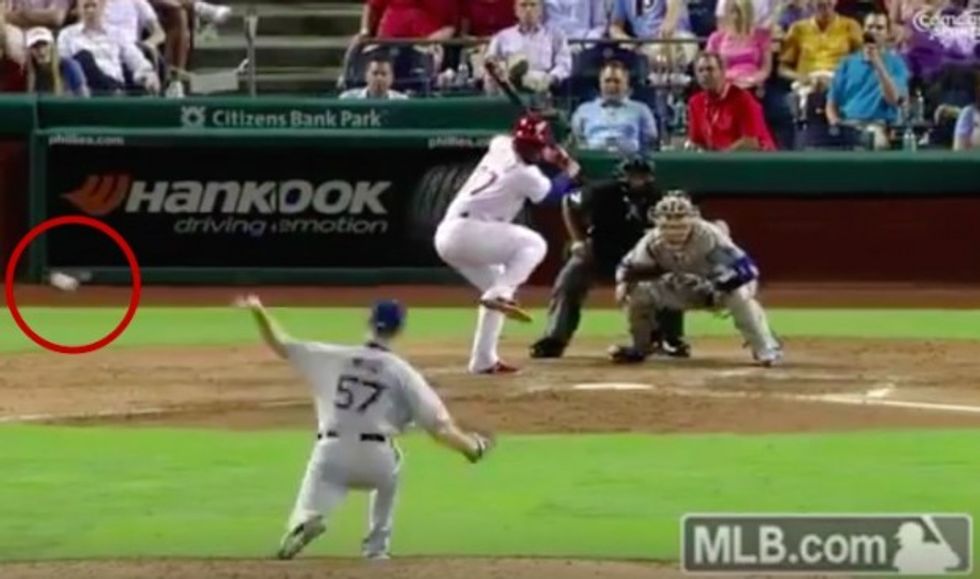 Image source: MLB.com
After a pause, chaos ensued after players on the field thought it was still a live ball — runners advanced, one from second base to third, then home and into the dugout after touching the plate.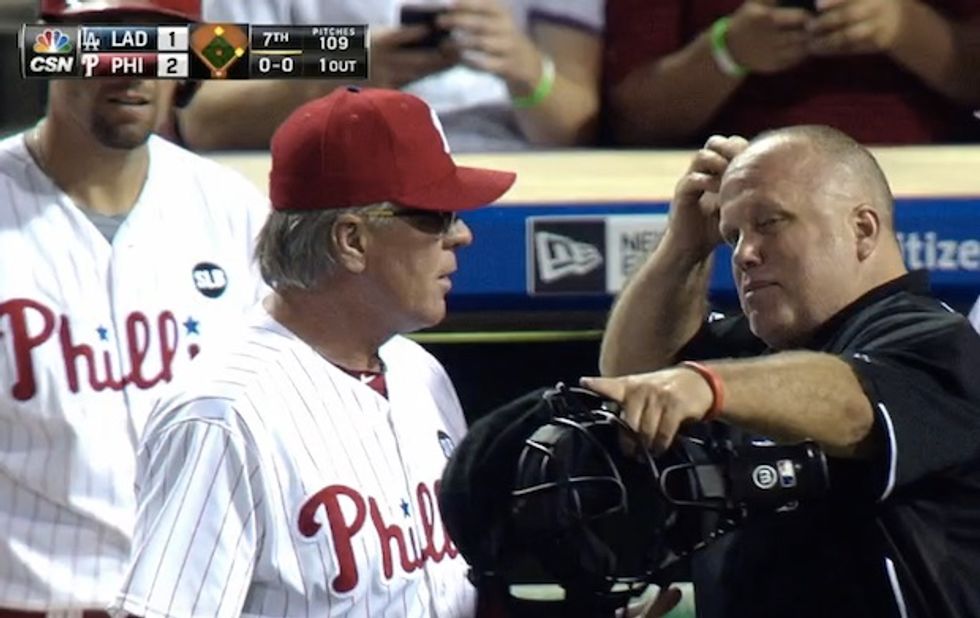 Image source: MLB.com
Eventually, the umpires held a conclave on the field and declared the play to be a balk, meaning the ball was dead and runners could not advance past one base.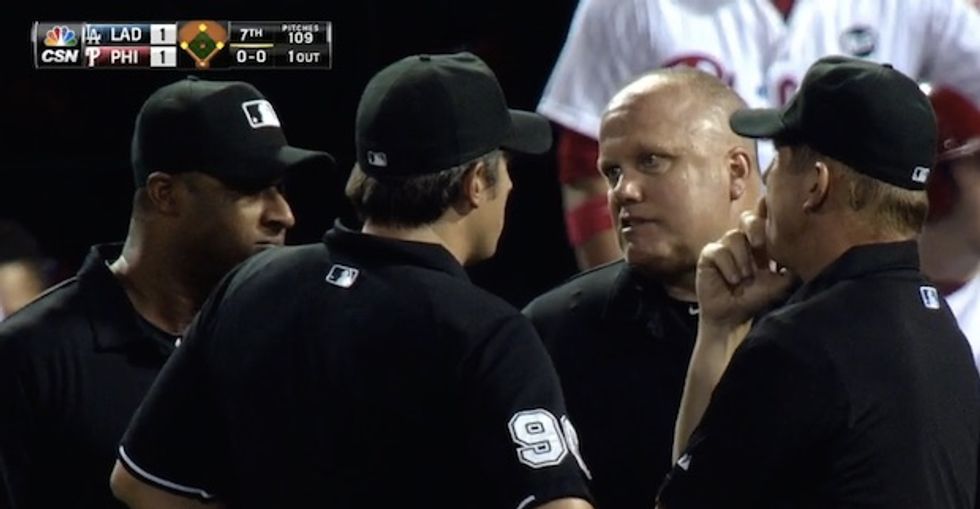 Image source: MLB.com
Watch the confusing play:
When play was resumed, the Phillies had runners on second and third and the batter, outfielder Odubel Herrera, was facing a full count. Herrera was eventually walked to fill the bases.
The Dodgers pulled Wood for reliever Joel Peralta. The first batter Peralta faced was Philllies' Maikel Franco. The Philadelphia third baseman drove Peralta's second pitch into the field seats for a grand slam. The Phillies went on to win the game 6-2.
--
Follow Mike Opelka (@Stuntbrain) on Twitter