Donald Trump briefly went after Fox News' Megyn Kelly during the GOP debate on Thursday night after she pressed him on disparaging comments he's made about women in the past.
"You've called women you don't like 'fat pigs,' 'dogs,' 'slobs,' and 'disgusting animals,'" Kelly said.
"Only Rosie O'Donnell," Trump joked.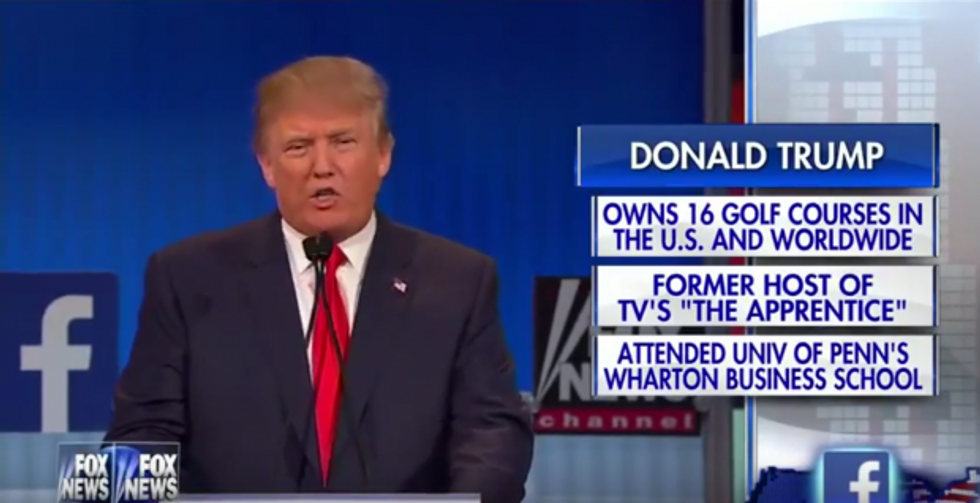 Trump went on to say a "big problem" in the U.S. is political correctness.
"I don't have time for total political correctness. And to be honest with you, this country doesn't have time either. This country is in big trouble," he added. "What I say is what I say. And honestly Megyn, if you don't like it, I'm sorry."
That's when he took a slight jab at the Fox News host.
"I've been very nice to you, although I could probably maybe not be based on the way you have treated me, but I wouldn't do that," he said.
---