After the first Republican presidential debate Thursday, Fox News' Kennedy posed a question for Hillary Clinton spokeswoman Karen Finney: "Where's the server?"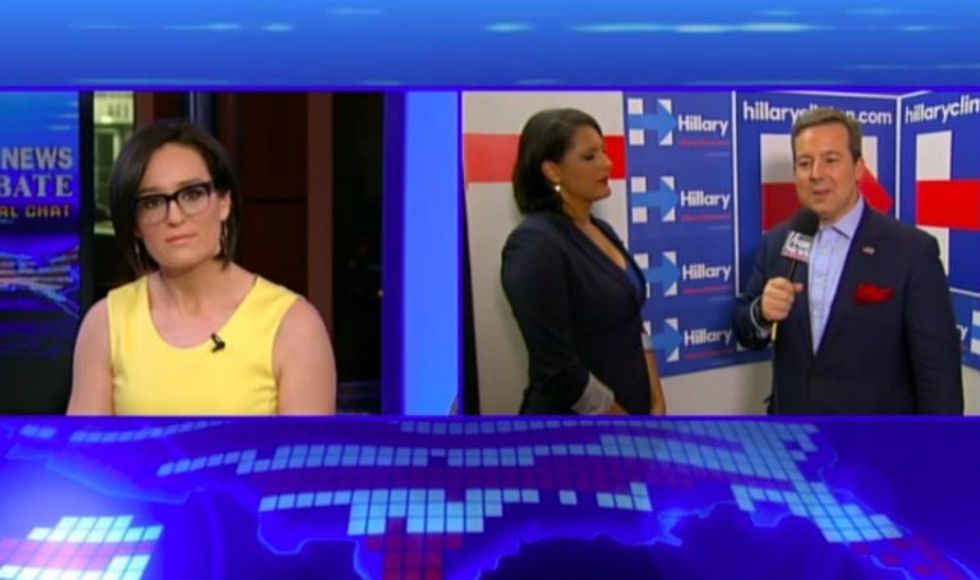 Image source: Fox News
Clinton has been under fire for months after the revelations that she used a private email server during her tenure as secretary of state. In addition to questions about transparency, new emails out this week indicate the system might have crashed shortly after the Benghazi attacks, putting the issue of security into much sharper relief.
Fox News' Ed Henry relayed Kennedy's "very direct, simple question" to Finney on the air.
"That's an excellent question," Finney replied amid what appeared to be nervous laughter. "And it's one that I am sure Chairman [Trey] Gowdy will be asking Hillary Clinton about on October 22."
Henry pressed Finney, wondering if the server is at Clinton's home or somewhere else, but she still wasn't touching it.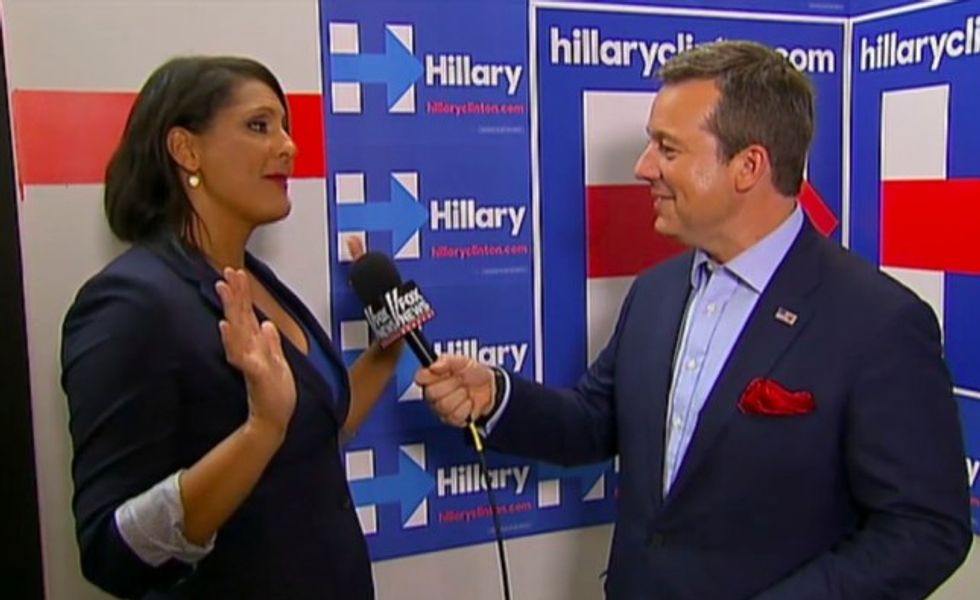 Image source: Fox News
"I'm going to let Hillary Clinton answer that question on the 22nd," Finney said.
Then when Henry was signing off, Finney interjected with one piece of information: "Put it this way: It's secure."
—
Follow Dave Urbanski (@DaveVUrbanski) on Twitter