Hillary Clinton's private email server might have crashed shortly after the Benghazi attacks, according to emails by a top Clinton aide, the Washington Examiner reported.
The potential of a crash throws into sharper relief concerns about the security of Clinton's homebrew email system used by the then-secretary of state and her staff.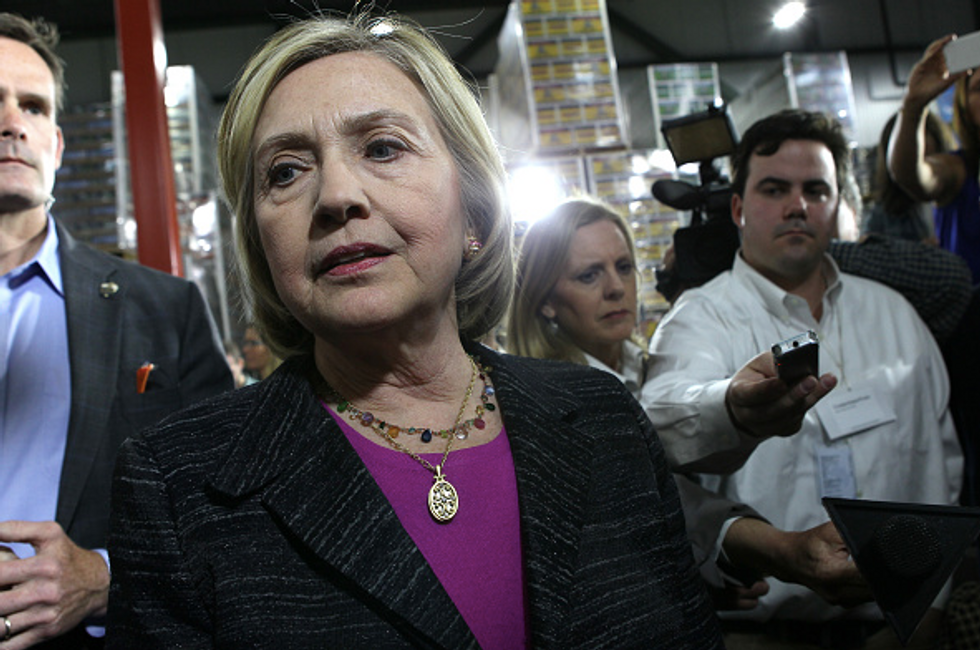 Joanne Rathe/The Boston Globe via Getty Images
Huma Abedin, Clinton's then-deputy chief of staff, wrote that her Clinton email was "down" the evening of Oct. 9 and into the next day, according to an email chain obtained by the conservative group Citizens United through a Freedom of Information Act request.
"My bigger problem right now is I can't even get into my clinton email," Abedin said in an email to Clinton Foundation executive director Stephanie Streett, asking that documents Streett had sent her be resent to Abedin's official State Department email account.
"[M]y email was completely down...But hopefully it's up and running soon," Abedin wrote.
Separately, emails from the same day released by the State Department earlier this year show department officials sent Clinton several email messages on her private server, but that Clinton didn't respond until after 8 p.m. that evening.
Clinton wrote another aide, Jake Sullivan, on the night of Oct. 10, 2012, "Did we survive the day?"
The apparent glitch took place just short of a month after the Benghazi terror attacks.
Neither representatives for the State Department nor Clinton's presidential campaign immediately returned a request for comment.
(H/T: Washington Examiner)