Police are furious after photos of a bloody, pistol-whipped Alabama police detective showed up online along with encouraging messages — for the attack.
Authorities said Janard Shamar Cunningham, 34, took the unnamed Birmingham detective's gun during a traffic stop Friday and hit him in the head with it over and over until the six-year veteran wasn't moving.
One photo showed the detective face down on the pavement:
@AnthonyCumia in Birmingham , AL a cop was pistol whipped and left on sidewalk by some thugs . And this POS post this pic.twitter.com/LkrfZPNDVI

— Christopher Vaden (@Thegoat1980) August 7, 2015
Another showed him kneeling but conscious:
Birmingham Police say this Detective was pistol whipped Friday after stopping a vehicle at 9150 Parkway East. pic.twitter.com/dGSNteoMT2

— Kelvin Reynolds (@Fox6Kelvin) August 8, 2015
And some accompanying messages were far from sympathetic to the detective. One read, "Pistol whipped his [redacted] to sleep." Another read, "pistol pimped his face n um chillen now."
Apart from the disparaging remarks, police said the idea that bystanders photographed him in that state is unacceptable.
"He was laying there lifeless and people were standing around taking pictures," Birmingham police Sgt. Heath Boackle, president of the Fraternal Order of Police, told AL.com. "If the tables were turned, and that was a suspect lying there, they would be rioting."
Boackle added that the "boots-on-the-ground officers across this country are at war, and if we do not have the help of citizens and local governments to stand behind us, we'll never win."
The detective stopped Cunningham's car apparently as part of a burglary investigation and told him to stay in the car. But Cunningham exited the vehicle, questioned the detective about why he was being stopped and a physical confrontation followed. The detective was kept overnight in a hospital for observation and is resting at home.
Boackle chalked up what happened to a widespread hesitancy among police to use force.
"There is a saying that 'he who hesitates is lost' and that's why [the detective] lost, because he hesitated,'' he told AL.com. "If the officers on the streets were not in fear of losing their jobs, it wouldn't have gotten to the point it did yesterday. Officers are second-guessing every move because they're afraid they're going to be judged, by the media and by the public."
"If the officer would have shot him, then he would have shot an 'unarmed man.' Instead, he took the gun from the officer," Boackle added. "The officer had every right to shoot him. We're lucky we're not talking about him killing the officer."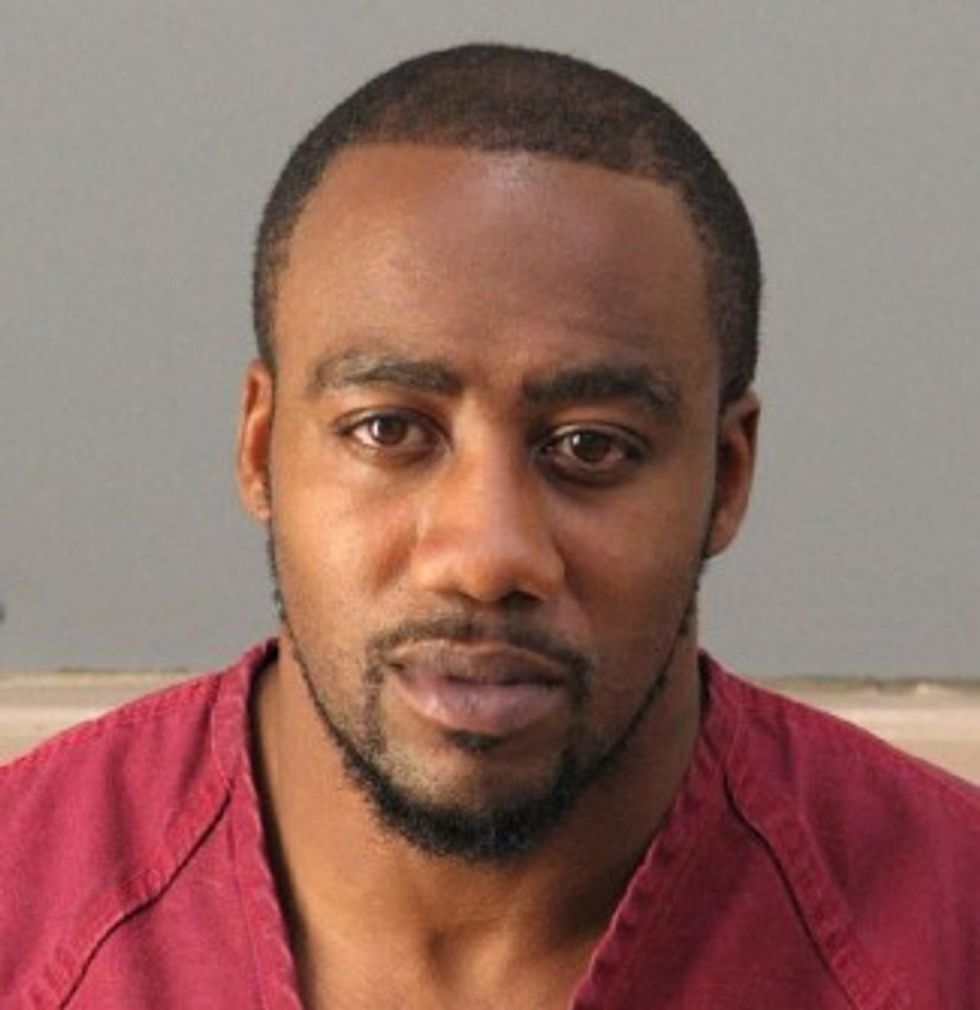 Janard Cunningham (Image source: Birmingham police)

After the detective radioed for help following the beating, dozens of police as well as U.S. marshals began looking for Cunningham, who was captured a short time later and charged with attempted murder.
More from AL.com:
Cunningham has a criminal history dating back to at least 1999, and was just arrested in June for driving without a license . He was convicted in 2011 of disorderly conduct; 2006, second-degree assault; 2003, robbery and assault; 2000, three counts of receiving stolen property; 1999, breaking and entering a vehicle.

In addition to those convictions, Cunningham has been arrested multiple times during the same time period on charges including assault, attempted murder, robbery and menacing, but those charges were dismissed. He also has a string of traffic violation citations.
"This incident underscores the danger that our officers and others experience every day," Birmingham police Chief A.C. Roper said. "I think about the recent murders of the Memphis and Shreveport police officers and recognize we too could have lost an officer today. We ask the community to keep this officer and his family in your thoughts and prayers."
(H/T: Weasel Zippers)
—
Follow Dave Urbanski (@DaveVUrbanski) on Twitter