A 19-year-old woman stood in front of police officers in Ferguson, Missouri, Monday night as a symbolic gesture to protect cops from rocks and bottles being hurled at them by unruly demonstrators.
Lexi Kozhevsky, who attends St. Louis University, told TheBlaze that she ventured out into the streets of Ferguson to support local law enforcement.
A Snapchat video Kozhevsky sent to TheBlaze shows her in front of officers showing her support.
"Not all cops are bad," she said by phone. "And that's just what upsets me. When I call someone if someone robs me, I call the police. They are there to help us."
"I don't think all cops are evil based on a few incidents," the 19-year-old added.
Kozhevsky told TheBlaze that she was fully prepared to bear the brunt of any attacks mounted by protesters.
"I was prepared for the worst," she said. "It was scary. People were looking at me and making gestures. It was unnerving, to say the least. But sometimes you just have to stand your ground."
[sharequote align="center"]"I was prepared for the worst. It was scary."[/sharequote]
The nursing student said she stood with officers for about an hour and a half. At one point, she said that a water bottle thrown at officers whizzed past her.
"They threw a water bottle and it was pretty scary because you don't know what's being thrown at you," Kozhevsky said.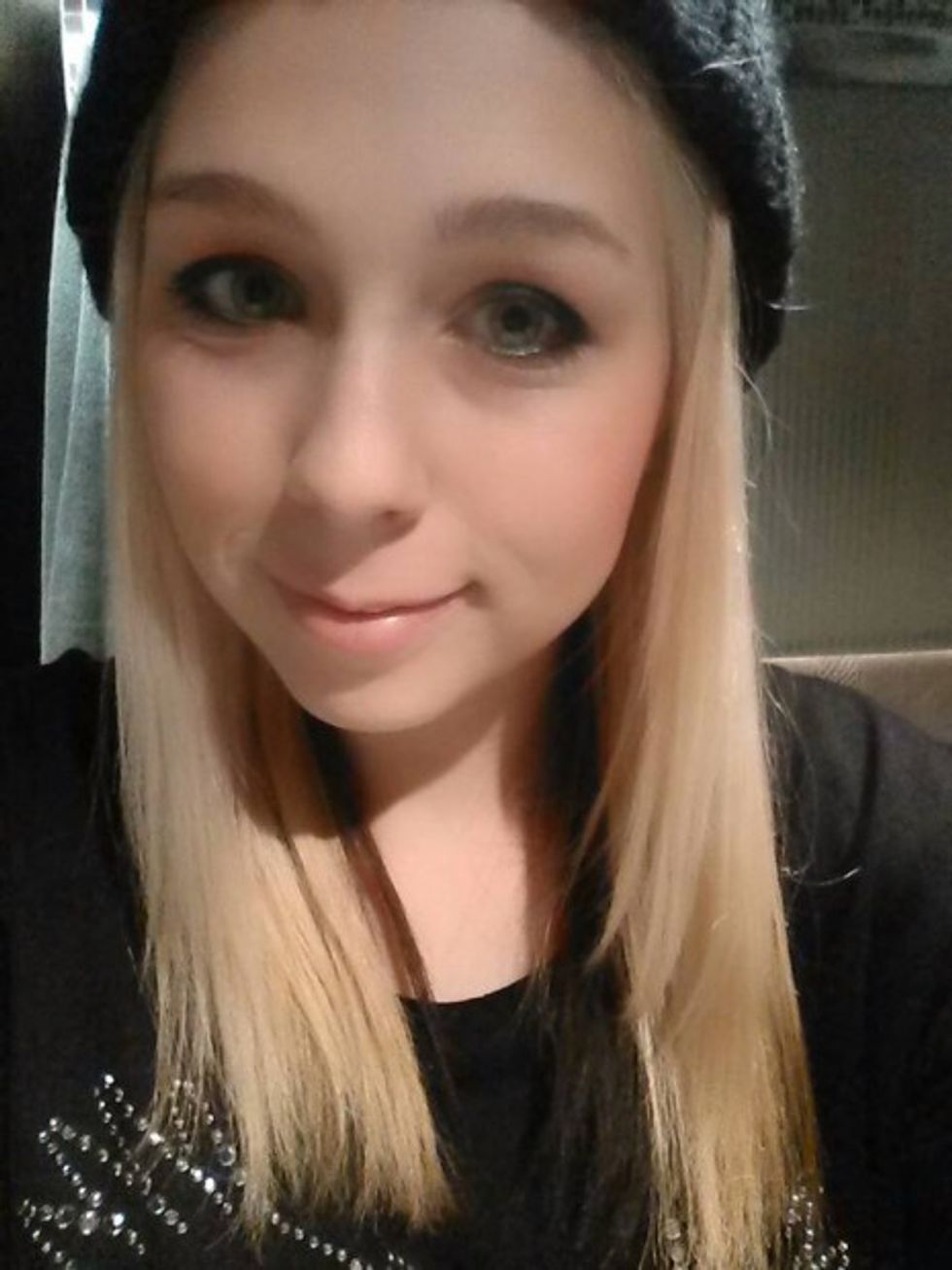 Lexi Kozhevsky, 19. (Image source: Facebook)
The 19-year-old told TheBlaze she had a message for those using violence as a means to advance their agenda.
"That's not the way to make progress ... reach out to government officials, start petitions, make a change," she said. "But don't be violent. It hurts the community more than anything."
Kozhevsky said officers at first approached her and asked her what she was doing. When she explained she was there to protect them, they asked her if she was sure she wanted to put herself in harm's way. When she replied yes, Kozhevsky said they let her stay.
"They were really kind and looked appreciative," she told TheBlaze.
Approximately 23 were arrested Monday night in Ferguson as tensions continued to flare in the St. Louis suburb following the one-year anniversary of Michael Brown's death. Police said unruly demonstrators threw rocks, frozen water bottles and other objects at officers, ultimately resulting in an unlawful assembly being declared.
—
Follow the author of this story on Twitter and Facebook: