The Seattle City Council this week unanimously approved a "gun violence tax" and a measure to require reporting of lost or stolen firearms.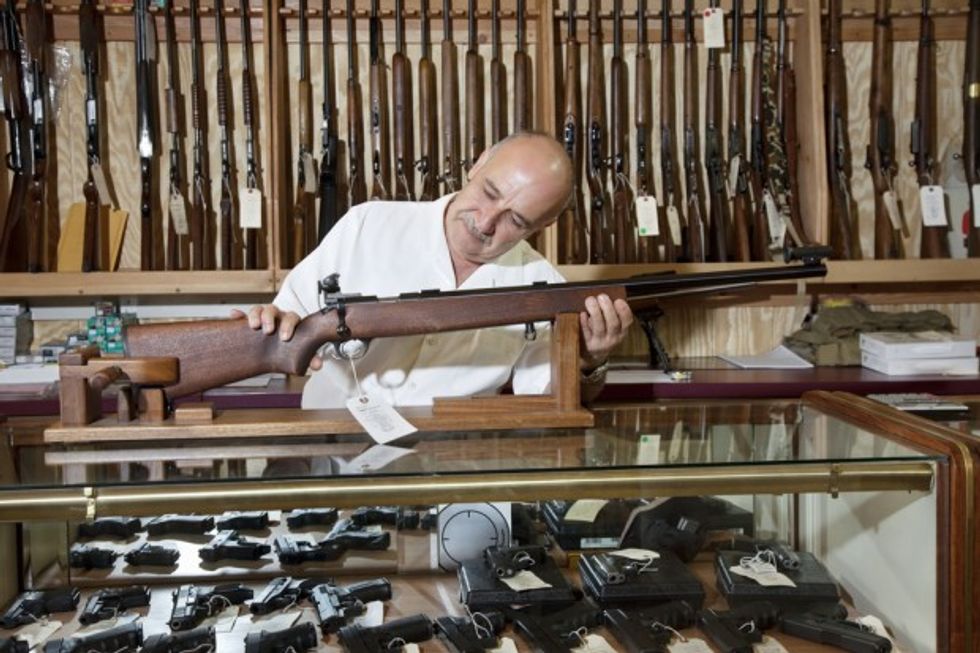 Photo credit: Shutterstock
The 8-0 vote Monday afternoon on the tax that will be imposed on those purchasing firearms will provide revenue for gun violence prevention programs. The city expects the tax to raise between $300,000 and $500,000 each year.
"Every day, the general public pays the enormous cost of gun violence. Gun violence is a public health crisis in our city and our nation," Council President Tim Burgess said in a statement. "City government can and must pursue innovative gun safety measures that save lives and save money. As it has in other areas of policy, Seattle can lead the way in local solutions.
"A gun violence tax will give us revenue to provide broad-based benefits through research and prevention programs," he added.
Opponents of this legislation don't believe it will hold in court though and plan to sue. KOMO-TV cited a state law that "prohibits local governments from adopting laws related to firearms unless those local ordinances are specifically authorized by state law."
Alan Gottlieb, co-founder of the Second Amendment Foundation, told the news station that because the city council's measure is "not authorized by the state ... it's not going to hold up [in court.]" City Attorney Pete Holmes, however, told KOMO that the legislation is allowed because it falls under the city's authority to tax.
Gun shop owners believe the tax — $25 for each firearm and between 2 to 5 cents for each round of ammo — will hurt their businesses.
"The only real purpose of this legislation is to run gun stores out of Seattle," Sergey Solyanik, owner of Price Shooter, told KOMO.
John Curley with KIRO radio's Tom and Curley show agreed, writing in an opinion piece:
They think they are going to raise $600,000. That's called a static analysis. What you are assuming is that a tax will not have an effect on the exchange of goods and services.

But it will have an effect because people will move out and buy their guns somewhere else.

Then they are going to take that money and educate people. They are going to create an education program so that we have fewer shootings.

Here's the education program: If you point a gun at someone and you pull the trigger, there is a pretty good chance the bullet coming out of the gun will hit them. And if you're angry and you pick up a gun and you shoot someone, you are going to go to jail and that person is going to go to the hospital and they're going to die.
As for the mandatory reporting of lost or stolen firearms, Burgess said this information will aid the police in investigations.
Watch KIRO-TV's report about the city council's vote in favor of the legislation:
Barring any delays from lawsuits, the tax will go into effect Jan. 1, 2016, while the Seattle Times reported that the reporting of lost and stolen firearms will go into effect 30 days after signed into law by the mayor.
When the bill for the tax was first introduced Mayor Ed Murray spoke favorably of it.
"Last year at the ballot box, voters approved greater accountability in background checks for gun sales. This proposal builds on that momentum by funding more tools to reduce the devastating impacts that guns have on our community," Murray said in a statement.
—
Front page image via Shutterstock.