The idea that a meteorite struck earth and sparked life isn't a new theory in the scientific world, but Japanese researchers actually created a simulation that showed how the building blocks of DNA could form from such an impact.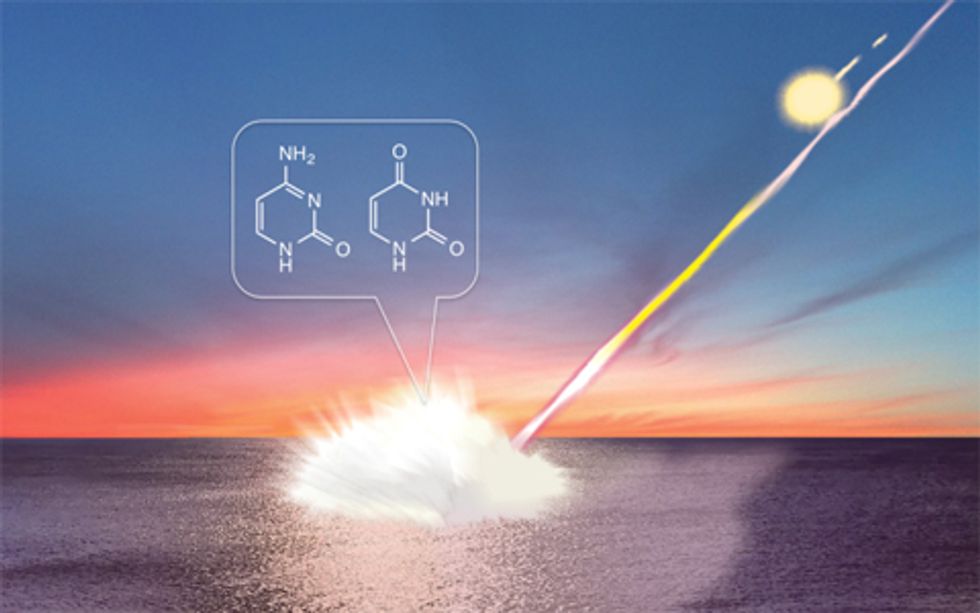 A drawing showing a meteorite impact in Earth's early oceans. Researchers conducted an experiment to simulate this situation and found they could create the building blocks for DNA out of inorganic materials. (Image source: Tohoku University)
Researchers with Tohoku University, National Institute for Materials Science and Hiroshima University acknowledge that the more popular hypothesis is that the amino acids and nucleobases needed to start life on earth arrived intact via "extraterrestrial delivery" because of "difficulties associated with the production of these organics from terrestrial carbon and nitrogen sources under plausible prebiotic conditions," the authors wrote in the the study published in the journal Earth and Planetary Science Letters.
These scientists though believe that under this hypothesis the variety of organic material would have been limited, and they cited previous research that revealed how a meteorite impact could create organic material from inorganic compounds.
Building upon that research, the team used bicarbonate, saying it was the most abundant carbon species in Earth's early oceans. They simulated a meteorite impact — shooting the material with a propellant gun used in hypervelocity impact experiments — and found they were able to induce the "simultaneous formation of nucleobases (cytosine and uracil) found in DNA and/or RNA" and nine other types of amino acids.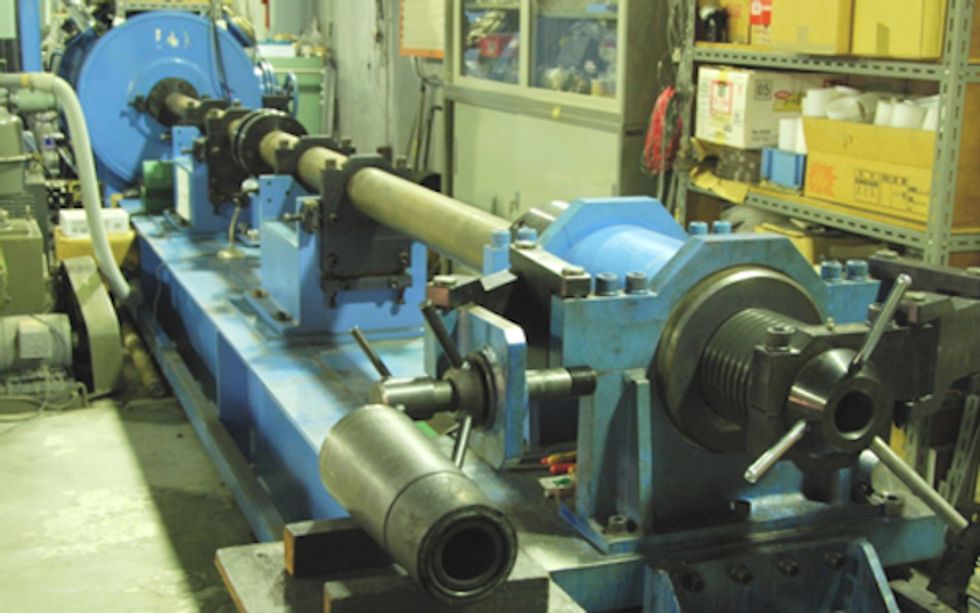 The propellant gun used in the experiment. (Image source: Tohoku University)
The study authors said they believe this is the first report showing the "formation of nucleobases from inorganic materials by shock conditions."
As for the theory that the building blocks of life formed in space and were delivered intact by a meteorite hitting Earth, a study by funded by NASA a few years ago found that the building blocks of DNA can in fact form in space, providing support for this theory.
"People have been discovering components of DNA in meteorites since the 1960's, but researchers were unsure whether they were really created in space or if instead they came from contamination by terrestrial life," Dr. Michael Callahan of NASA's Goddard Space Flight Center, said in a statement. "For the first time, we have three lines of evidence that together give us confidence these DNA building blocks actually were created in space."
A very specific meteorite — the CM2 meteorites — Callahan said seemed to provide conditions "just right to make more of these molecules."
(H/T: EureakAlert)
—
Front page image via Shutterstock.