Police in a helicopter over Vaughan, Ontario, were responding to a report of a suspect with a weapon early Sunday when something caught their eye.
It was a laser being aimed up at them. So cops used a camera from up in the air to zoom in and find where it was coming from – and it wasn't long before three suspects were being walked away in handcuffs, CTV reported.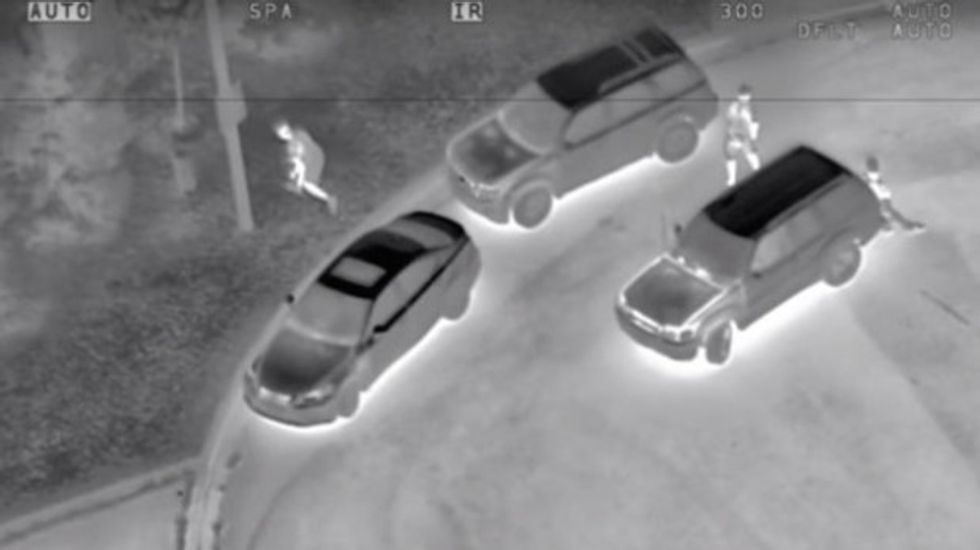 Image source: YouTube
Police said 19-year-old Nicholas Caranci was among the three and was spotted pointing a handgun with a laser pointer on it toward the police chopper. As officers hovered over the area, they said the three men ran away, jumped over a fence and threw the gun just before going into the woods to try to hide.
Officers on the ground were notified of the suspects' whereabouts by police overhead. Video then showed them being led  away in handcuffs.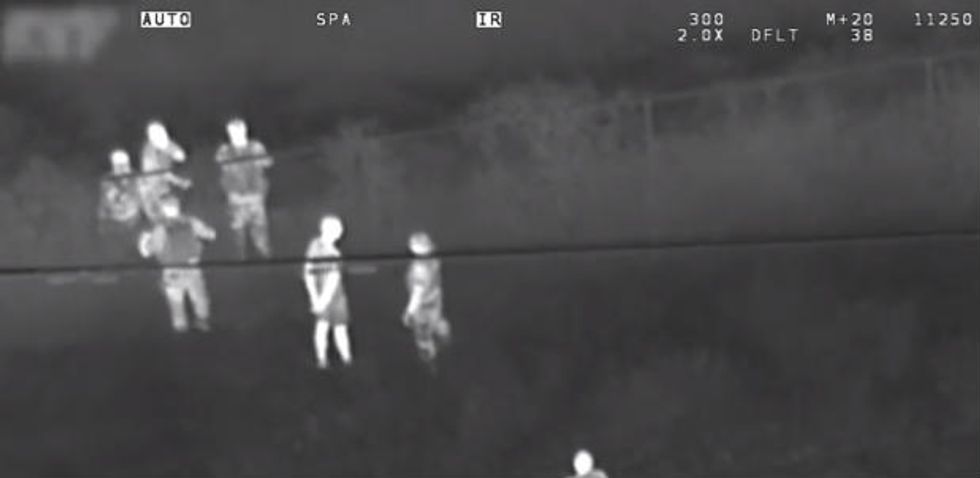 Image source: YouTube
Police said the handgun used in the incident actually turned out to be a pellet gun with a mounted laser scope. Caranci was charged with mischief, endangering life, unlawfully engaging in behavior that endangers an aircraft and projecting bright light into a navigable airspace, CTV reported.
The incident came as laser pointers become an increasingly more common issue for aviation professionals. In the U.S., a man was arrested in March after a prosecutor said he used a laser pointer to blind a commercial airline pilot landing a plane at John F. Kennedy International Airport in New York City.
Police in Canada reminded the public of the risk posed by lasers in a statement released Tuesday.
"Health Canada advises that a split-second look into a laser pointer can result in a condition called flash blindness," the statement read.
"Those who aim these pointers at aircraft are putting lives in danger, not only in the aircraft but on the ground. There is a serious potential harm to the pilot and the prospect of a crash," police added.
(H/T: Jalopnik)
—
Follow Jon Street (@JonStreet) on Twitter