A man took to the streets of St. Louis alone to stand up for a 9-year-old girl who was fatally shot while doing her homework inside her house in Ferguson.
Jamyla Bolden was doing her schoolwork on her mother's bed when she was killed Tuesday night; her mother suffered a wound to her leg. Police have not arrested anyone in connection with the crime or determined a motive, KTVI-TV reported.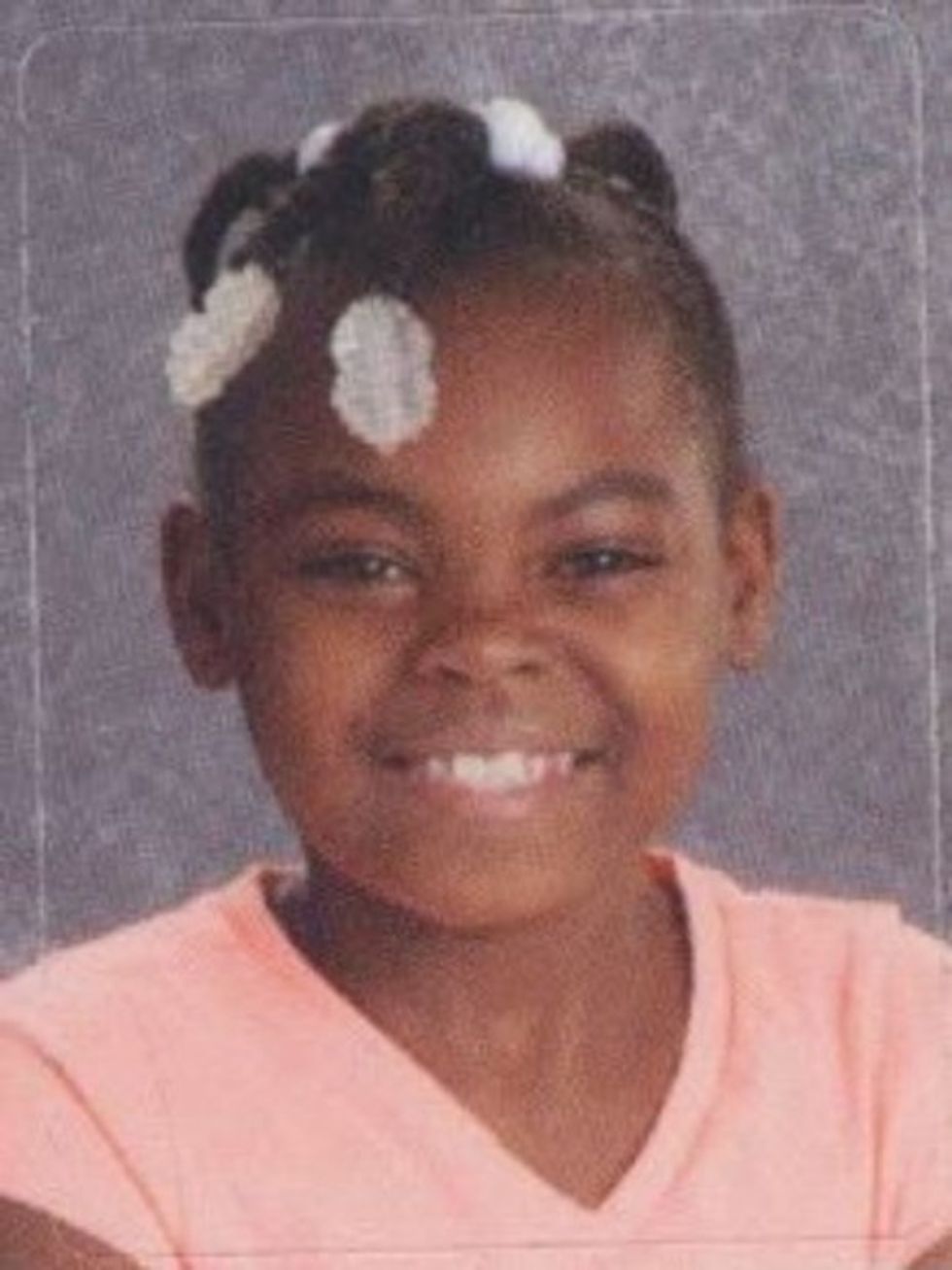 Jamyla Bolden (Image source: School photo via KSDK-TV)
But one man, a stranger to Jamyla, is determine to have justice for her. Shawn Williams took to a busy St. Louis intersection on Wednesday holding up a cardboard sign asking passersby to "stand up 4 Jamyla Bolden."
Facebook user Kimmy Brooks later posted this photo on the social media website:
"This man is Shawn Williams. He is standing alone, walking around at the intersection of Page and Union. He wants justice for Jamyla. Many of us do," Brooks wrote. "Yet he stands alone."
Brooks said that when she saw Williams, she went over and gave him a hug and offered to buy him lunch. Williams refused her offer for food, and instead asked that she give the $7 in cash she had on her to a homeless person. Brooks handed Williams the money anyway and told him to give it someone he sees who is in need.
"I got my hug. And a renewed faith in the community that is this city. As I sit here and write this, I hear his voice, I hear horns honking in support," Brooks wrote on Facebook.
Facebook user Eric Stillthesamesize Strickland posted a video of Williams.
"Shooting at little girls, shooting at people's houses. Somebody don't kill this little girl. It's up to the community. If I have to stand out here all day, it's up to people like me, to make somebody feel some type of way to go to the authorities and say 'I know what happened,'" Williams said.
#STANDUPSTL Just pleading for help from our community to ask again to end the senseless violence.

Posted by Eric Stillthesamesize Strickland on Thursday, August 20, 2015
The video and images came just days after at least 150 demonstrators took to the streets of St. Louis to protest the officer-involved shooting of 18-year-old Mansur Ball-Bey, a little more than a year from the day that 18-year-old Michael Brown was shot and killed by a police officer in Ferguson.
Police have said that Ball-Bey pointed a gun at them right before they opened fire.
(H/T: KTVI-TV)
–
Follow Jon Street (@JonStreet) on Twitter