TOMS RIVER, N.J. (TheBlazeAP) — The owner of the home where Rosie O'Donnell's missing teen daughter was found earlier this week has been arrested for allegedly having inappropriate online communications with the 17-year-old girl.
Police in New Jersey say Steven Sheerer faces charges of child endangerment and distribution of obscenity to a minor. Chelsea O'Donnell was found late Tuesday night, reportedly "unharmed and lucid."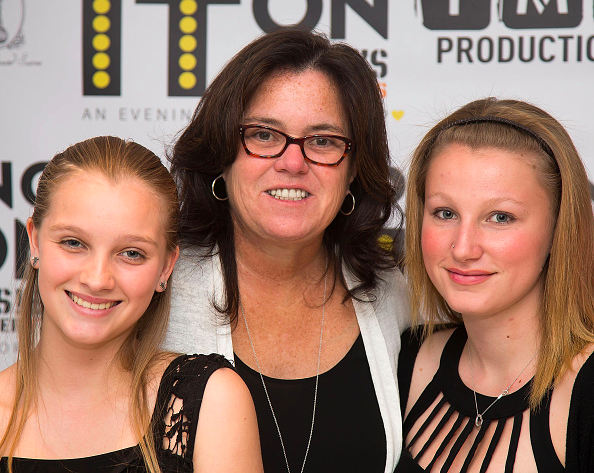 NEW YORK, NY - MAY 17: Vivienne Rose O'Donnell, Rosie O'Donnell and Chelsea Belle O'Donnell attend the 5th Annual Rosie's Theater Kids Spring Benefit at The Alvin Ailey Citigroup Theater on May 17, 2015 in New York City. (Photo by Ben Hider/Getty Images)
Prosecutors declined to identify the victim, citing her age. But a spokeswoman for O'Donnell said Saturday the case involves the star's daughter, Chelsea.
According to Vanity Fair, the 17-year-old met Sheerer on Tinder and took a bus to arrive at his New Jersey home. Police reportedly did not find any drugs in the home where Chelsea O'Donnell was found.
"This is a very upsetting situation. We have security measures in place to help verify each user's authenticity," a Tinder representative told ABC News. "Users age 13 - 17 can only connect with other users in that same age range on Tinder. If we learn that a user has lied about their age in order to interact with users outside of their appropriate age group, we delete their profile immediately."
Police say the 25-year-old Sheerer was arrested Friday night at his home in Barnegat. Chelsea O'Donnell had been found at the home Tuesday, hours after her mother posted a statement online saying the girl had left home on Aug. 11.
It wasn't known Saturday if Sheerer had retained an attorney and a telephone number for him could not be located.