Jihadist group supporters have circulated a video showing a young child beheading a teddy bear with a hunting knife.
The little boy – who appeared to be around preschool age – was described as the son of an Islamic State group fighter.
In the video, he stands in front of a large Islamic State flag hanging on the wall, smiling as he carries out his gruesome task which involves plunging his knife into the soft plush of the white teddy bear with red polka dot paws.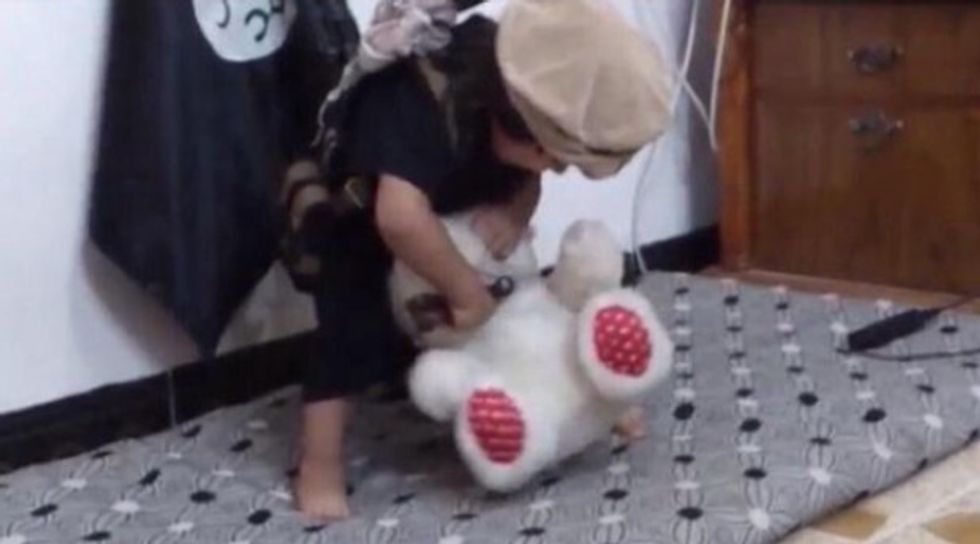 The little boy uses a knife to behead the plush toy. The Islamic State group and its supporters frequently post images of young boys training to be "cubs of the caliphate." (Screenshot)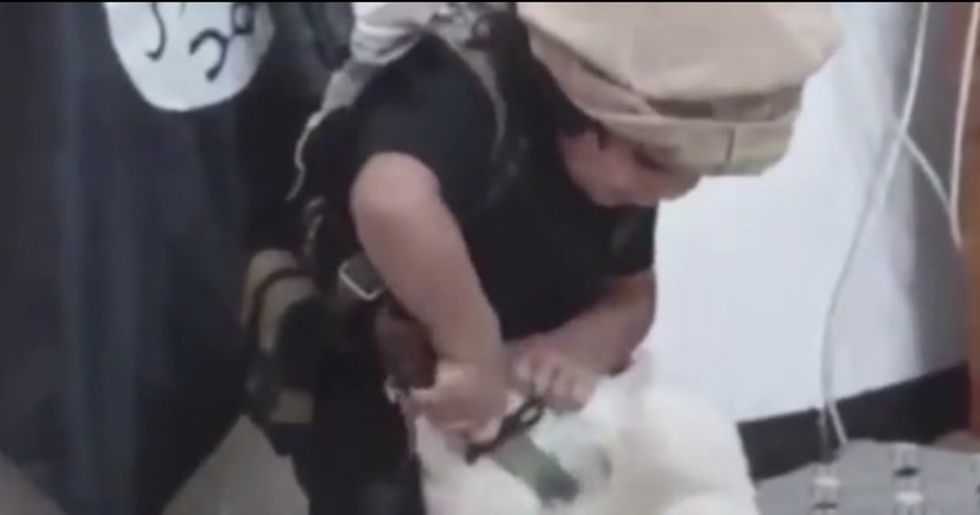 The boy saws back and forth with his knife, then plunges it right in. (Screenshot)
While he's working to decapitate the toy, a man off camera is heard egging him on with the call "Takbir!" an Arabic term associated with the phrase "Allahu akbar," or Allah is the greatest.
The child raises his knife and smiles, then continues on with the beheading, squealing in delight.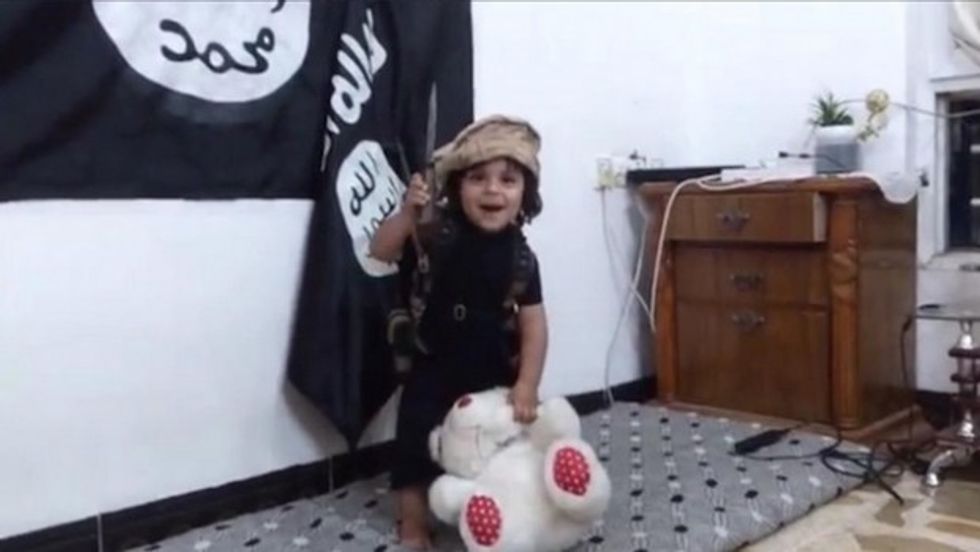 The child with a smile acknowledges the adult who was egging him on, then plunges the knife back into the teddy bear. (Screenshot)
The Islamic State group has frequently cast children in the starring role of its propaganda videos, in both training settings and as executioners, calling them "cubs of the caliphate."
The most recent sickening video involving in a child posted last month showed a teenage or preteen boy beheading a Syrian Army officer.