For Rep. Mia Love (R-Utah), Planned Parenthood's "absolutely horrific" actions are serious, emotional and personal.
Appearing on Fox News' "Hannity" Monday night, Love addressed the undercover videos released by the Center for Medical Progress, an anti-abortion group, and said the "reality" shown in the videos is something that she's unwilling to accept.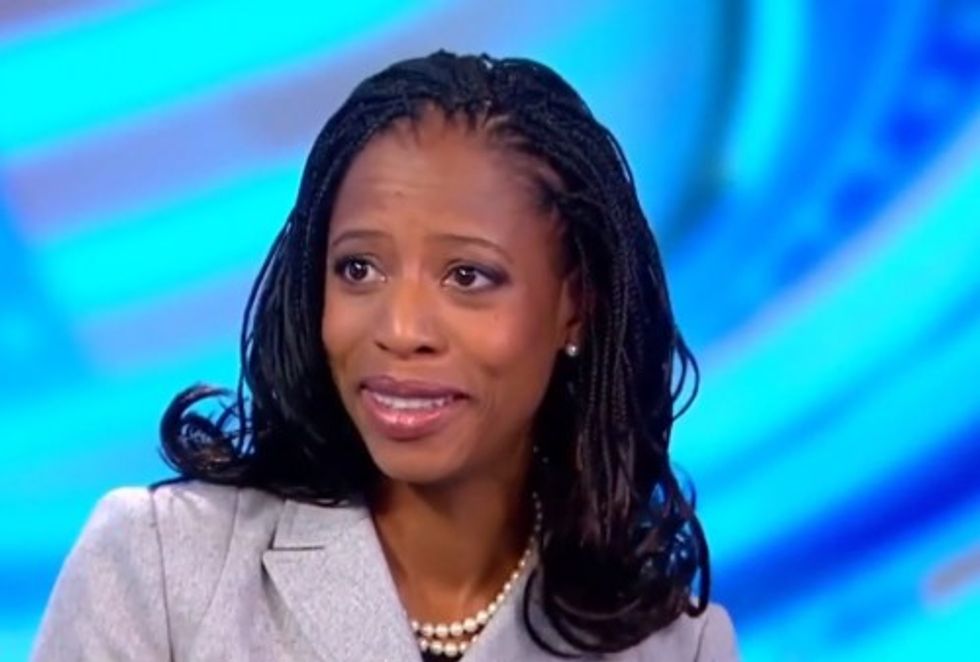 Image source: YouTube
"It's serious, it's emotional and it's personal," Love said. "I mean, think about this. Have we become so desensitized that we can laugh about killing babies, harvesting body parts to sell like commodities on the street?"
"Now watch, this is what's going to happen. The left and those who want to protect this organization are going to turn the conversation from babies, from the killings of babies to shutdowns and women's health issues and everything to kind of distort, distract and divide Americans into thinking what's actually happening isn't happening," Love said. "The fact that they are actually taking brain tissue from live babies, I mean, these are American babies."
Love has been outspoken about her outrage over Planned Parenthood, the nation's largest abortion provider, especially as the Center for Medical Progress has released its video series. During a TV appearance last week, Love was visibly overcome when discussing the clips.