Glenn Beck played audio of Republican presidential candidate Donald Trump discussing his faith on Thursday, saying Trump doesn't appear to be a "straight shooter" on the subject.
Beck was specifically referencing Trump's decision not to highlight a Bible verse he draws inspiration from.
"When I talk about the Bible it's very personal so I don't want to get into it," Trump said. When Trump was pressed on whether he prefers the Old or New Testament, he responded: "Probably equal. I think it's just incredible, the whole Bible is incredible."
"There's no problem with him coming out and saying that he's not a religious guy," Beck said on his radio program. "You could make the case that it's worse to be a really religious guy. In today's society, you don't want to be that guy."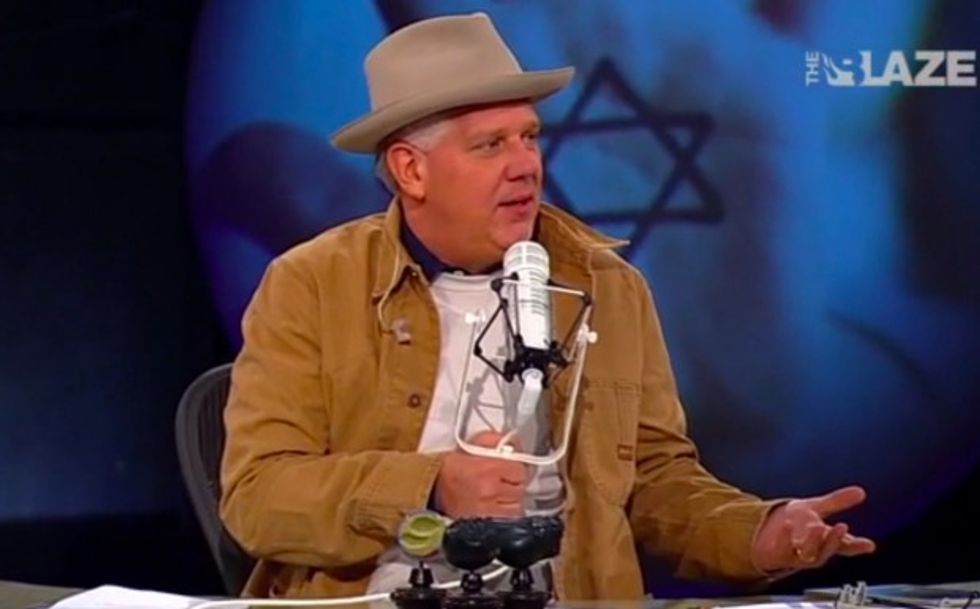 Glenn Beck speaks on his radio program Aug. 27, 2015. (Photo: TheBlaze TV)
Beck said he would've preferred if Trump said: "I go to church on Easter and Christmas. ... I have great respect for religious people. I have great respect for people who follow the Bible. I'm just not one of them."
"People would be fine with that," Beck's co-host Pat Gray agreed. "It's much worse to pretend when it's obvious he's not."
Beck once again compared Trump to President Barack Obama, saying people invested so much in Obama that when their dreams didn't come true, they felt "betrayed."
"But they had so much of themselves invested in him, they didn't want to admit [he had failed]," Beck said. "They're now just dumping on everything in his administration. ... They don't like any of it. They don't like the Democratic Party. They'd rather go with Bernie Sanders. He has no real juice left anymore with the people."
Beck said people aren't as invested in Trump, so they will admit it when he disappoints them.
"I think when Republicans start to see this kind of stuff they'll be like, 'Wait a minute. He's not a straight shooter,'" Beck concluded. "And I think there will be a lot of people who will follow him, who will continue to go on. But some that follow him will say, 'This is crazy. I can't be another Barack Obama supporter.'
[mlbvideo content_id=417988383]
The full episode of The Glenn Beck Program, along with many other live-streaming shows and thousands of hours of on-demand content, is available on just about any digital device. Click here to watch every Glenn Beck episode from the past 30 days for just $1!