Enemy drones beware: Boeing has a new little something that you won't even know is coming at you until it's too late.
Its Compact Laser Weapons System recently demonstrated that it could take down an untethered and unmanned aerial vehicle within 15 seconds.
"It's an unmanned vehicle versus energy and energy wins," the narrator in Boeing's demonstration video said. "It's called directed energy and the device delivering the focused fire power is Boeing's Compact Laser Weapons System."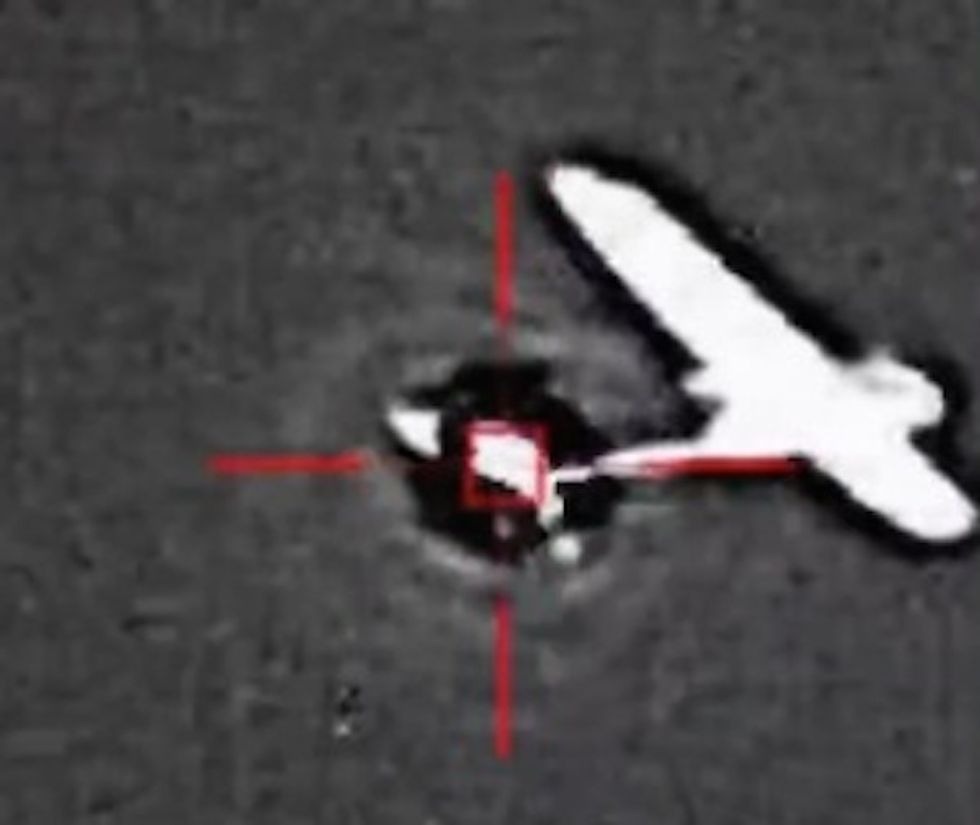 Image source: Boeing
"The key to Boeing's Compact Laser Weapons System is to focus energy on a spot small enough to heat up and damage a target," the narrator continued.
The system has a two-kilowatt infrared laser, which the narrator said was "silent" and "invisible," allowing it to ignite its target after sending a directed amount of energy at it.
Boeing Engineer Isaac Neal described the system as "like a welding torch being put on target but from many hundreds of meters away."
"If you were on the receiving end of laser energy, you would have no idea where it was coming from or what was even happening," Neal said.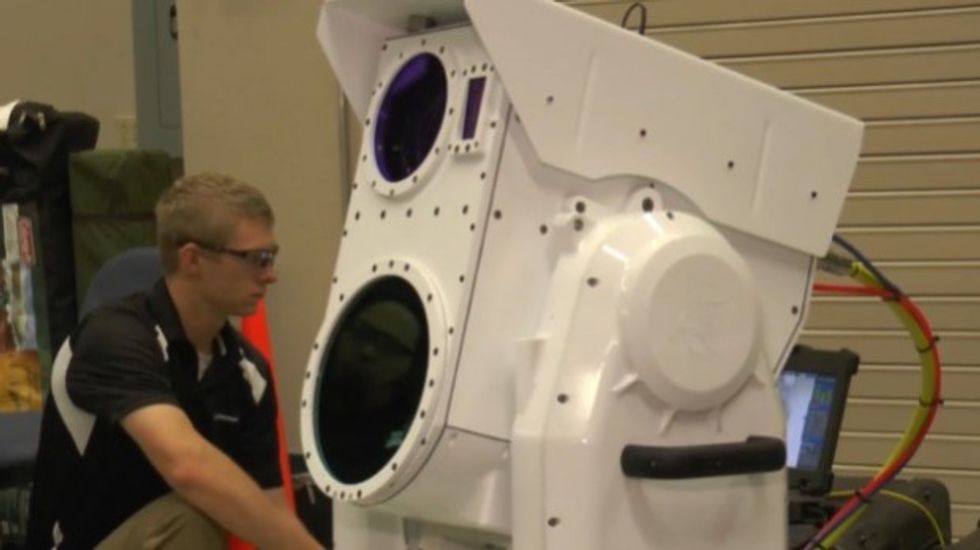 Image source: Boeing
According to Boeing, the whole system can fit into four boxes and be set up rather quickly.
Watch the video of the "silent strike":
(H/T: Daily Mail)