Iconic filmmaker Quentin Tarantino — "Pulp Fiction," "Kill Bill," "Reservoir Dogs," "The Hateful Eight," et cetera — was asked during a wide-ranging interview with Vulture to rate President Barack Obama's job performance.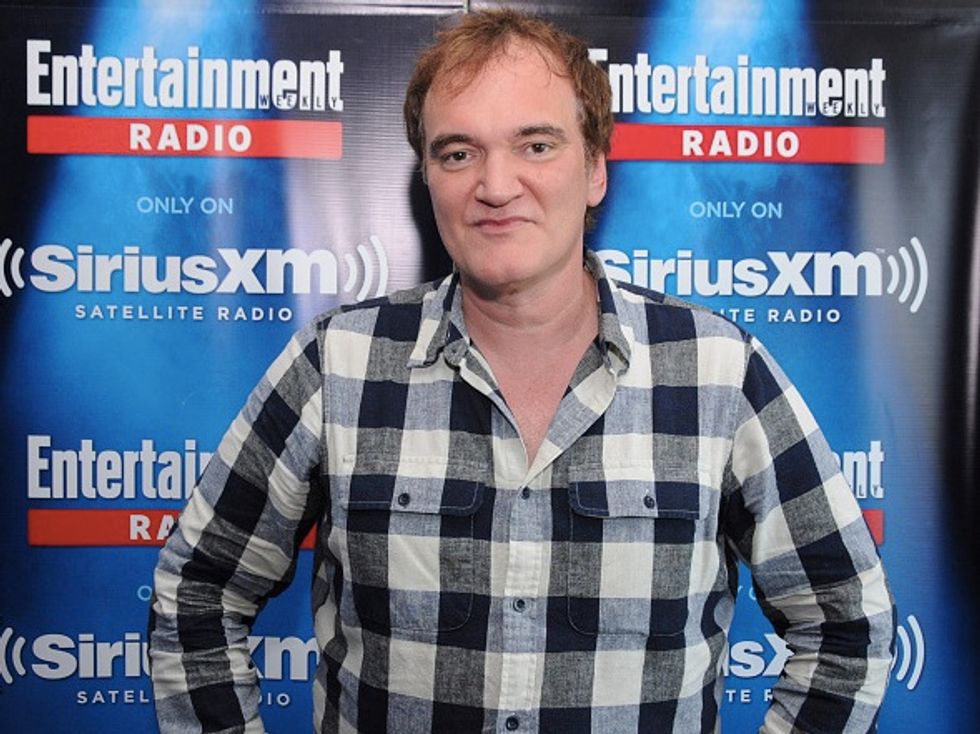 Director Quentin Tarantino at Comic-Con 2015 at the Hard Rock Hotel San Diego on July 11, 2015. (Image source: Vivien Killilea/Getty Images for SiriusXM)
Tarantino, an Obama supporter, was unabashed in his response.
"I think he's fantastic," Tarantino said. "He's my favorite president, hands down, of my lifetime. He's been awesome this past year."
Then the director noted how he sees Obama approaching his job as his second term nears its final year.
"Especially the rapid, one-after-another-after-another-after-another aspect of it," Tarantino added. "It's almost like take no prisoners. His he-doesn't-give-a-s**t attitude has just been so cool. Everyone always talks about these lame-duck presidents. I've never seen anybody end with this kind of ending. All the people who supported him along the way that questioned this or that and the other? All of their questions are being answered now."
(H/T: Drudge Report)