Kristi and Rod Beber of Las Vegas say they fostered more than 100 kids over five years, but, to their dismay, their license was revoked last month.
According to the Beber's, an incident in April had them calling 911 and getting out their firearm to protect their family. It's the latter, they said, that had a county department taking away their license in July, according to KSNV-TV.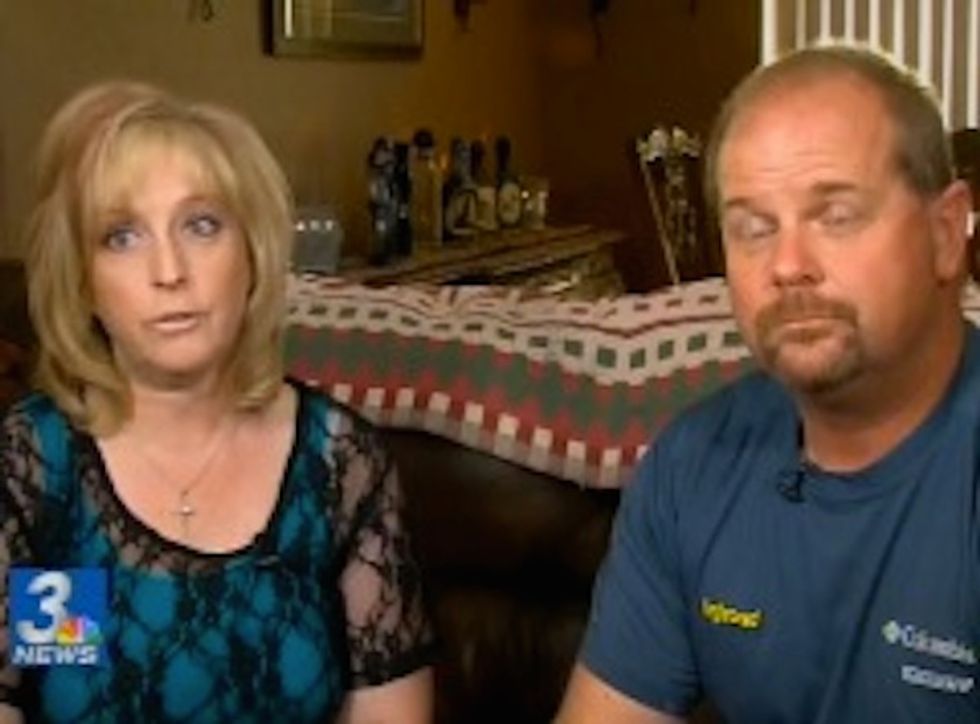 Kris and Ron Beber in Las Vegas said they have fostered over 100 kids. Their license was revoked in July, documents told them, because they had a firearm in their household. (Image source: KSNV-TV)
The news station reported that on April 3, the Beber's, who had three foster children at the time, woke to find screaming neighbors on their property.
"As a [Conceal and Carry a Weapon card] holder, one of the first things you want to do is take control of the situation," Ron Beber told the KSNV, explaining that as his wife called the authorities, he got his gun.
Police arrived and in the end no arrests were made and no charges were filed, but in July the Clark County Department of Family Services said in a document that the "incident did not describe an adult exercising sound judgment," and noted a law prohibiting firearms in foster homes, the news station reported.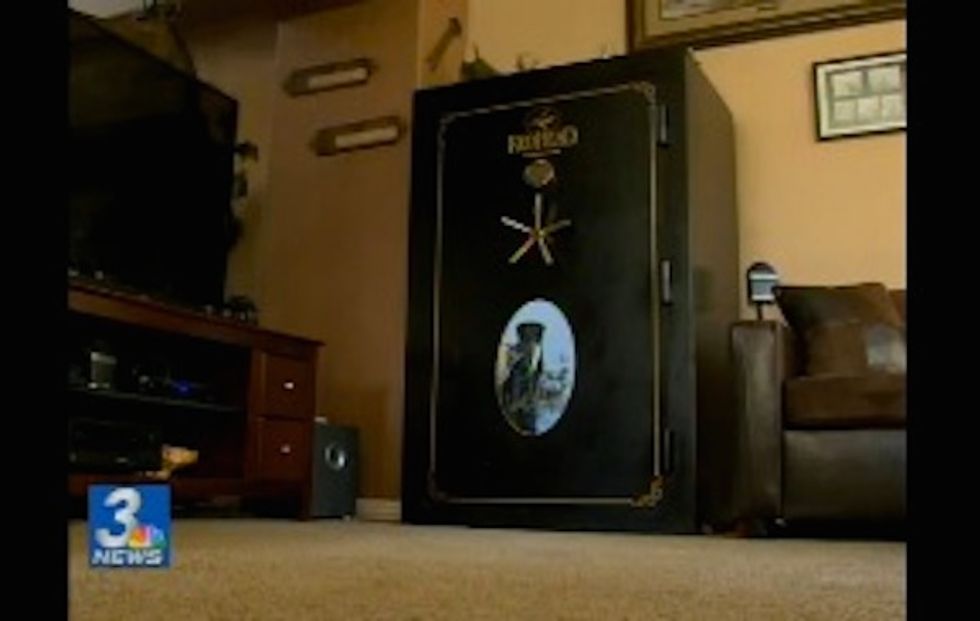 The Beber's gun safe. (Image source: KSNV-TV)
While that might have been the case in April, legislation amending law was working its way through the state's assembly at the time. The legislation was brought to the table after another couple with a heart for foster parenting were rejected because they had concealed carry permits.
AB167 passed in the assembly, state senate and was signed by Republican Gov. Brian Sandoval, with it being enacted on June 10:
AN ACT relating to foster care; authorizing the storage of a firearm and ammunition on the premises of a family foster home in certain circumstances; authorizing certain persons to carry a firearm on their person while off of the premises of a family foster home in certain circumstances; and providing other matters properly relating thereto.
The Bebers told KSNV they're are going to fight the decision to revoke their license.
"'You know what, Kris, this isn't right. We're not going to close. We're not going to let this happen,'" Kris Beber recalled her husband saying.
Neither the Clark County Department of Family Services nor Ron Beber immediately responded to TheBlaze's request for comment.
Watch KSNV's report: