Brian and Valerie Wilson "really want a family." They applied to become foster parents, but were ultimately rejected by the Nevada Department of Child and Family Services. The reason behind their rejection has left the parents "heartbroken."
Due to a regulation that requires that prospective foster parents store guns and ammunition in separate and secure containers, the Wilsons were deemed unfit to become foster parents because they legally carry concealed firearms.
Now, the Nevada Legislature is considering a new bill that would allow them to carry their firearms and still serve as foster parents.
"I am really heartbroken that the Department of Child and Family Services gave us this denial letter," Valerie Wilson told lawmakers at a committee hearing on Wednesday.
The Review Journal has more information about the proposed bill:
The bill would allow Nevadans with concealed-weapons permits, and law enforcement officers, to carry loaded weapons on their person in a home or car and still be eligible to be foster parents. If not carried on their person, the weapons would be required to be kept in a secure safe, but they could remain loaded.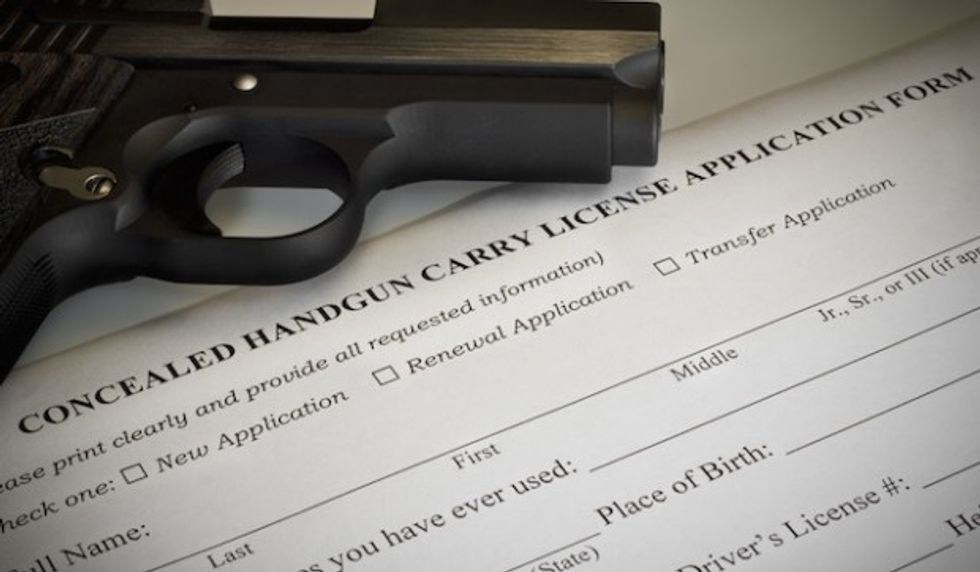 shutterstock.com
The bill reportedly has bipartisan report, but the state Division of Child and Family Services appears to be fighting the effort. Spokeswoman Jill Marano told lawmakers that the agency is worried about children gaining access to loaded guns, claiming there have been 16 incidents in the last four months where children were involved in accidental shootings.
Assemblywoman Michele Fiore (R-Las Vegas) revealed that Democratic state Sen. Kevlin Atkinson, of Las Vegas, has a concealed carry permit and is also looking to become a foster parent.
"I don't know if some of my peers have toured Child Haven or have been in Child Haven, but we have children in need of great foster care, and we have had people that are law-abiding citizens that have gotten their background checks, that have their CCWs, literally denied to foster a child because they have a concealed-weapons permit," Fiore said.
The committee did not take action on the bill Wednesday.
---