Glenn Beck was speaking with historian David Barton on Sunday after Restoring Unity -- a rally in Birmingham, Alabama where people of all races, faiths and backgrounds came together to stand on values and principles in agreement that all lives matter -- when he said something remarkable happened.
"I think we're at the beginning," Beck said on his radio program. "I flew back with David Barton yesterday and David said just matter-of-factly, 'We're in the awakening.' And I leaned up and I said, 'Hold on. What did you just say?' And he said, 'We're in the awakening.' And I said, 'The Third Great Awakening?' And he said, 'Oh, yeah.'"
Beck said he truly believes the Third Great Awakening has begun, and said the countless people he spoke with agreed that the event was one of the most moving he has ever done.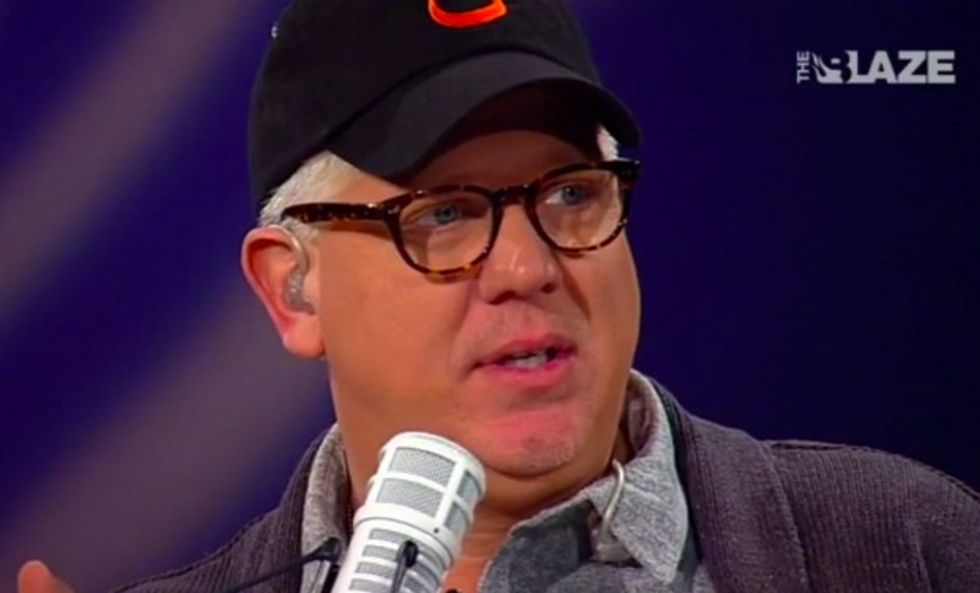 Glenn Beck speaks on his radio program Aug. 31, 2015. (Photo: TheBlaze TV)
"You know that famous picture of the Woolworth's lunch counter?" Beck asked. "Clarence Henderson was one of the guys sitting at that counter. ... And somebody came up to me right before [my speech] and said, 'That guy, do you know who he is? ... He was the 18-year-old kid at the lunch counter in the 1960s.'"
Beck said he's seen the photo in history books countless times, and Henderson was one of the men marching next to him.
"I said, 'Why are you doing this?'" Beck related. "He said, 'It's time. It's just time. We have to come together or we're going to tear each other apart.' Isn't that fantastic?"
Beck said that while the Black Lives Matter movement was chanting, "Pigs in a blanket! Fry 'em like bacon!," Restoring Unity was giving the American people a choice.
"Martin Luther King knew that when it came down to it ... we have to be able to A, B compare. You have to give the American people a choice," Beck said. "So we had people from all different faiths ... marching together, all different colors."
[mlbvideo content_id=433869283]
The full episode of The Glenn Beck Program, along with many other live-streaming shows and thousands of hours of on-demand content, is available on just about any digital device. Click here to watch every Glenn Beck episode from the past 30 days for just $1!