The band famous for the hit-single "Eye of the Tiger" slammed Kim Davis Tuesday after the Kentucky clerk walked on stage to the song following her release from jail.
Writing on the Survivor's official Facebook page, songwriter Frankie Sullivan said the band had not given Davis the rights to use the song.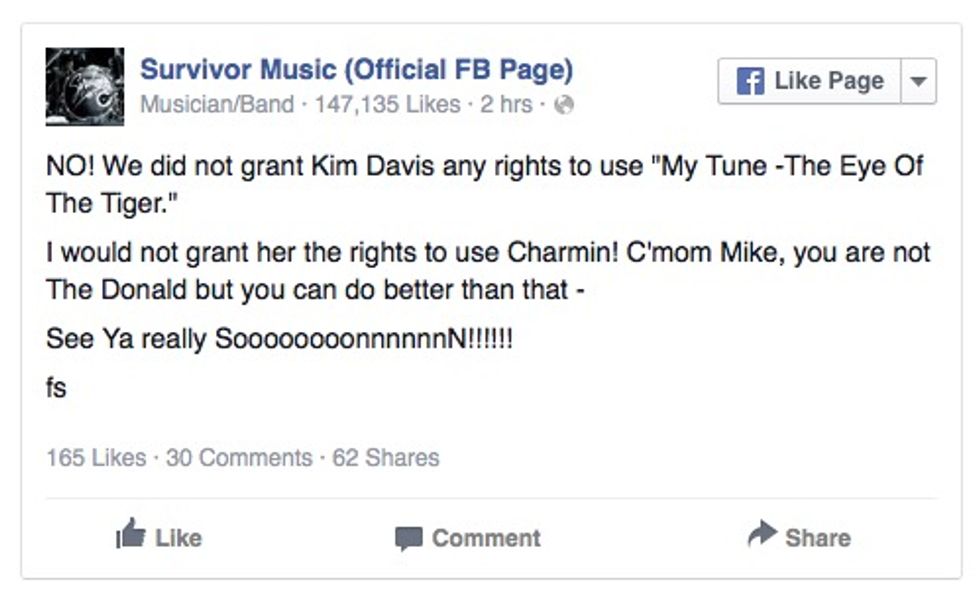 Image source: Facebook
Sullivan, who sued Newt Gingrich for unauthorized use of "Eye of the Tiger," wrote that he would not "grant her the rights to use Charmin" toilet paper. He added that Gov. Mike Huckabee is "not The Donald" and "can do better than that."
Davis was freed from jail after serving five days for refusing to obey a judge's order to grant same-sex marriage licenses.
—
Follow the author of this story on Twitter and Facebook: