The pastor at the center of controversy surrounding a YouTube video that features a mass baptism of high school football players believes that there's a "bigger story that everybody's missing."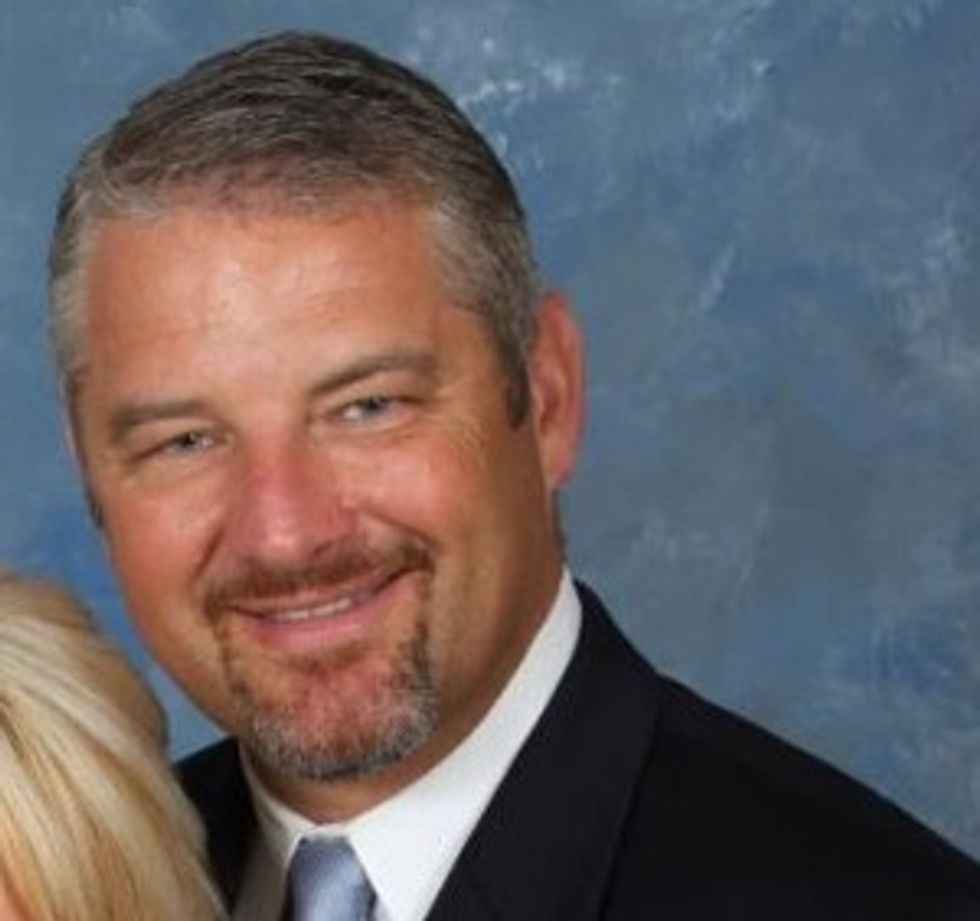 Pastor Kevin Williams (First Baptist Villa Rica)
Pastor Kevin Williams of First Baptist Villa Rica in Villa Rica, Georgia, told TheBlaze on Wednesday that the video that launched a national controversy last week shows impressive unity among a diverse student body that is remarkable, considering the divisiveness seen in the news of late.
"In all this racial tension going on — and 'Black Lives Matter,' police getting killed — my thing is, if you watch this video, you see African American kids getting baptized, you see white kids getting baptized, you see hispanic kids," Williams said. "And they're all coming up hugging each other and high fiving."
The preacher went on to say that the baptism, which was held on a public school football field, was a "positive thing," considering how it united players at Villa Rica High School who had voluntarily decided to take part in the August 17 event.
"It's been huge," Williams said. "They feel like they are brothers in arms."
But, as TheBlaze reported last week, not everyone has such a favorable view, with the Freedom From Religion Foundation, an atheist activist group, sending a letter to the Carroll County School District, demanding that officials investigate the baptism ceremony and calling it an "egregious constitutional violation."
"Please reply detailing the steps being taken to bring Carroll County Schools into compliance with the First Amendment," the letter concludes.
The Carroll County School District said last week that it will be "looking into the specifics" of the situation and "will take appropriate steps to ensure all state and federal laws are followed," according to WXIA-TV.
Williams told TheBlaze that he doesn't believe that anyone did anything wrong in hosting the baptism on the football field, as it was after school hours and before the football team held practice.
But he said that he would wait for school board permission before ever holding a similar event in the future.
The pastor also explained that he and the coaches worked diligently to ensure that they were following the rules, which is why the event was not mandated for the players, and was held after school hours.
"I do not regret the baptisms at all, because that stands alone in the word of God, however what I regret is any kind of problems it would have caused the school district, the principal, the coaches — that's not the goal," Williams said. "The goal was just to do what they had asked me to do. We looked at the rules, which clearly stated it couldn't be during school times and it couldn't be something the kids had to come to."
Despite the story going viral after atheists spoke out against it, Williams said he doesn't understand "why there's a beef with it," explaining that it was the football players who asked to be baptized based on decisions to become Christian that were made during events off school property.
Williams said that there were 23 students who accepted Jesus and became Christians during a Fellowship of Christian Athletes conference over the summer, with others later doing the same at another event that was held at the church; these individuals sought baptisms on the field.
He said that residents and teams from all over Georgia and Alabama have been supporting the Villa Rica High School football players, as well as the church.
"For every 300 positives I get one negative," he said of the overall reaction.
A request for comment from the Carroll County School District about the status of the district's investigation was not immediately returned to TheBlaze.
Follow the author of this story on Twitter and Facebook: