LONDON (AP) -- Queen Elizabeth II reached a major milestone Wednesday, becoming the longest-reigning monarch in Britain's history by passing Queen Victoria, who served for 63 years and seven months.
Prime Minister David Cameron said millions of Britons would celebrate the queen's historic moment.
"Over the last 63 years, Her Majesty has been a rock of stability in a world of constant change and her selfless sense of service and duty has earned admiration not only in Britain, but right across the globe," Cameron said.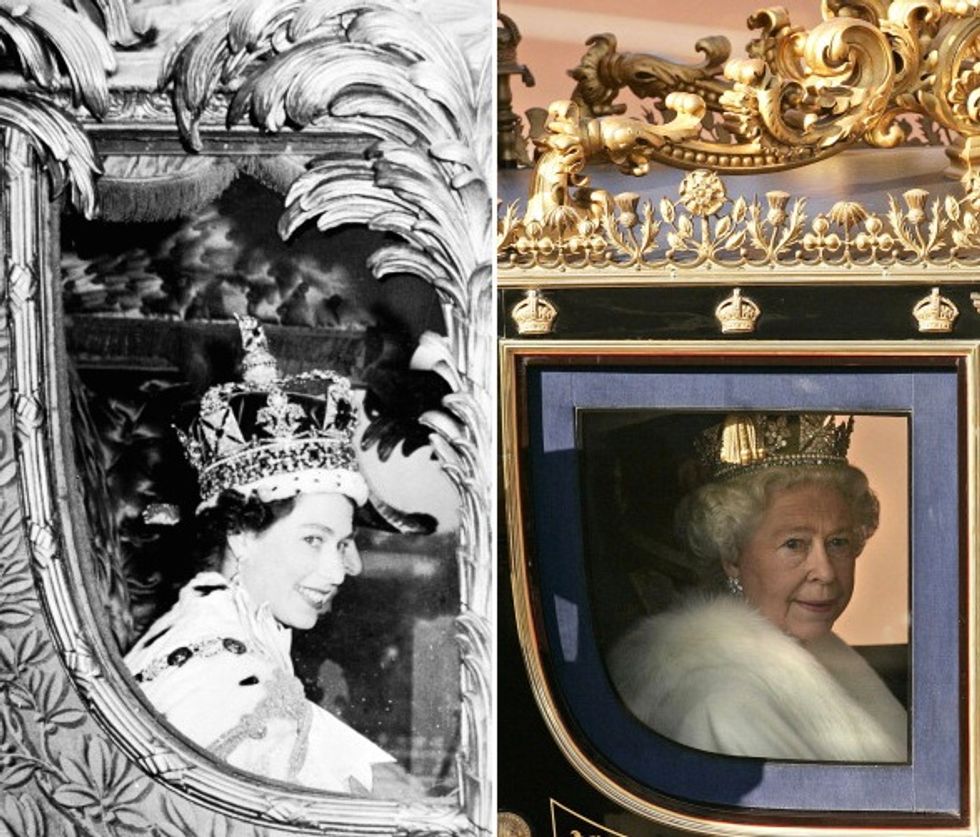 A combination of photographs shows Britain's Queen Elizabeth II (L) seen through the window of the royal carriage,  June 2, 1953, after being crowned solemnly at Westminter Abbey in London, and in the second photo as she travels down the Mall for the State Opening of Parliament in London, 06 November 2007. (INP/SHAUN CURRY/AFP/Getty Images)
The queen and her husband, Prince Philip, plan one public event, although it is not directly connected to the milestone. The royal couple plan to inaugurate a new train route along the Scottish borders.
Elizabeth is expected to speak briefly at the opening ceremony.
Former Prime Minister John Major praised the queen's long presence as a tonic for Britons.
"Whilst prime ministers have come and gone, celebrities have come and gone, life has changed, she and the monarchy have been an absolute constant in their lives and I think that is very reassuring," he said.
Praise also poured in from distant parts of the Commonwealth.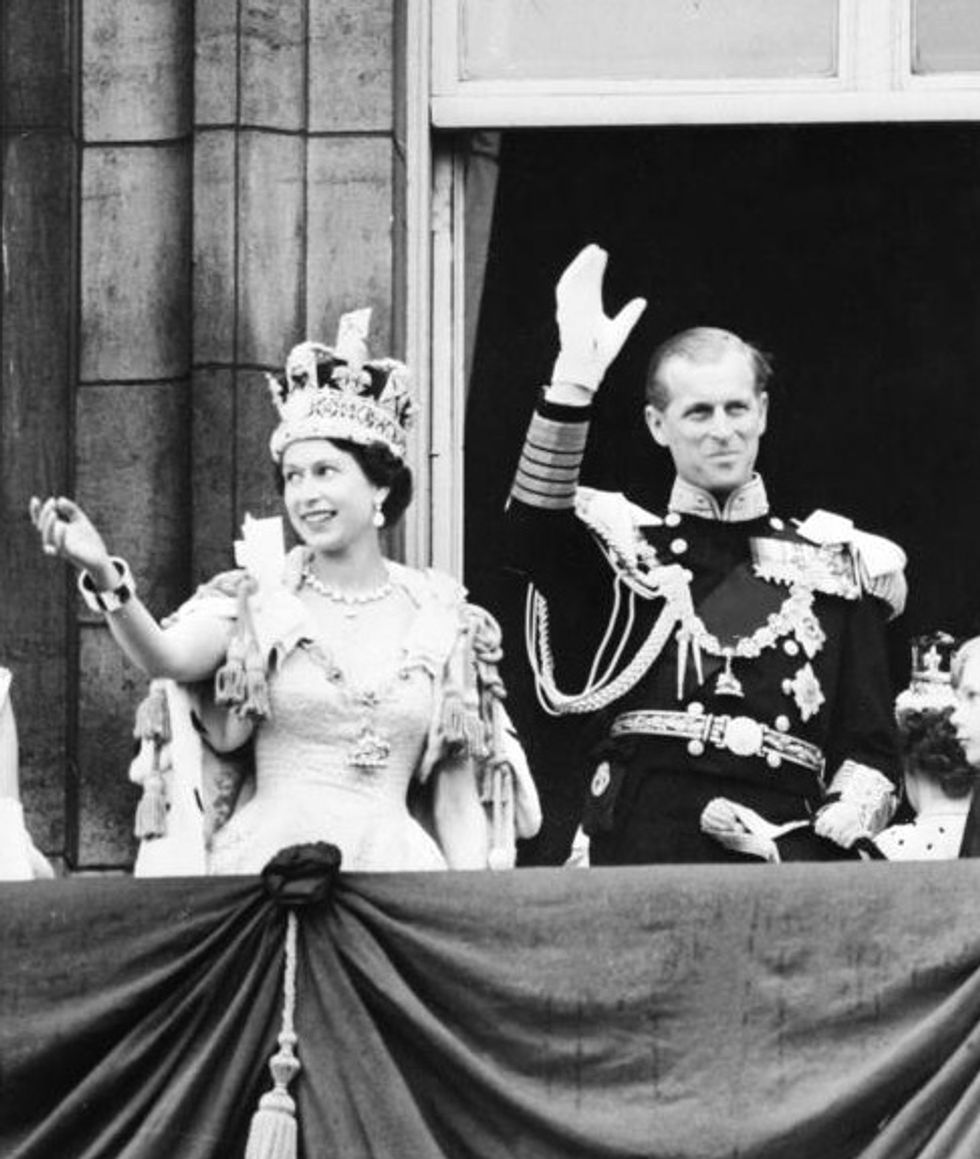 Britain's Queen Elizabeth II (L) accompanied by Prince Philip waves to the crowd after being crowned solemnly at Westminter Abbey in London. (STRINGER/AFP/Getty Images)
Australia's Prime Minister Tony Abbott told the Australian Parliament that the queen has compiled and extraordinary record of service and is regarded with "respect and affection" by Australians.
"Hers has been a long, rich life of service to her country, to the Commonwealth," Abbott said. "We pay tribute to her dedication to duty. We wish her and her loving, remarkable husband health and happiness in the years ahead."
Buckingham Palace marked the event by releasing an official photograph of the queen taken by Mary McCartney, a photographer who is the daughter of former Beatle Paul McCartney.
Elizabeth came to the throne in 1952 upon the death of her father, King George VI.