Rep. Louie Gohmert (R-Texas) declared that he won't run for re-election if fellow congressional Republicans agree to handle the nuclear agreement with Iran as a treaty that must be ratified.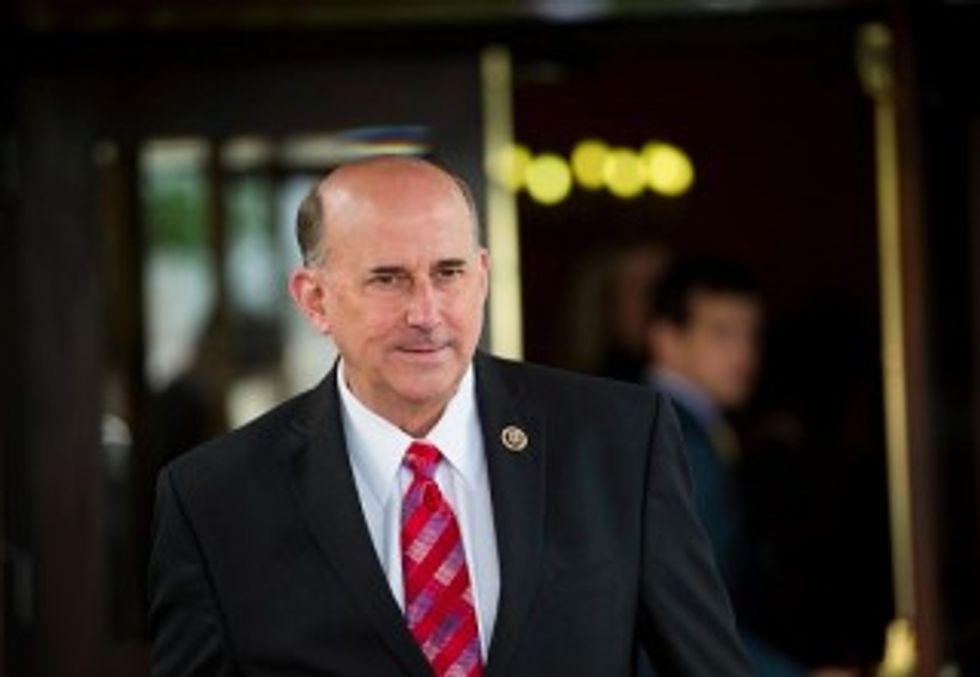 Bill Clark/CQ Roll Call
"I'll give them the only thing I have that they want," Gohmert told KLTV-TV Tuesday. "And that's me not to run for Congress again."
Gohmert said he believes House GOP leaders want him out, and he's willing to make their wish come true as long as they agree to his treaty proposal.
Realizing the odds of that happening are very slim, he told KLTV that if GOP congressional leaders "continue this course of just playing a game and saying, 'We voted to disapprove it in the House and Senate,' instead of bringing it up as the Constitution requires, for ratification, I will run again and again as long as the people of East Texas allow me. And I will be the biggest pain in the neck, and other places, of the Republican leadership, until we get leadership that will follow the Constitution."
Gohmert is expected to attend a Capitol Hill rally against the nuclear deal with Iran Wednesday afternoon, along with Republican presidential candidates Sen. Ted Cruz and frontrunner Donald Trump.
—
Follow Dave Urbanski (@DaveVUrbanski) on Twitter