After a brawl between three girls broke out at a Texas high school Wednesday, cellphone video captured the moment a campus police officer stepped to break it up.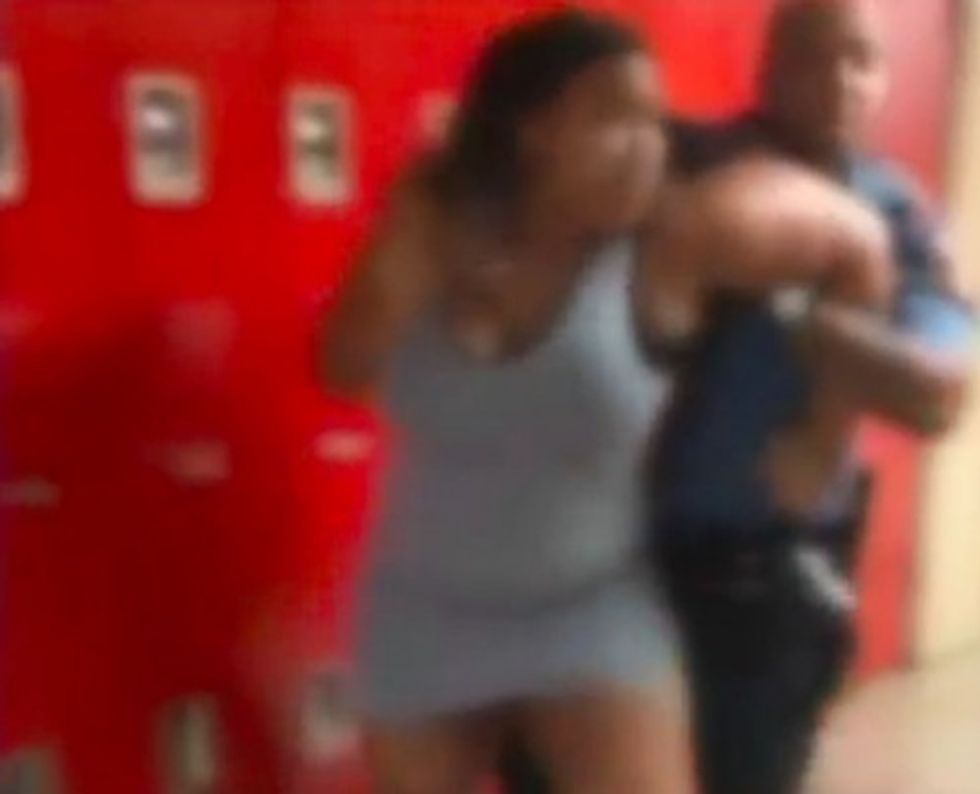 Image source: KTRK-TV
But nothing doing. The girl he grappled with was apparently too powerful to control.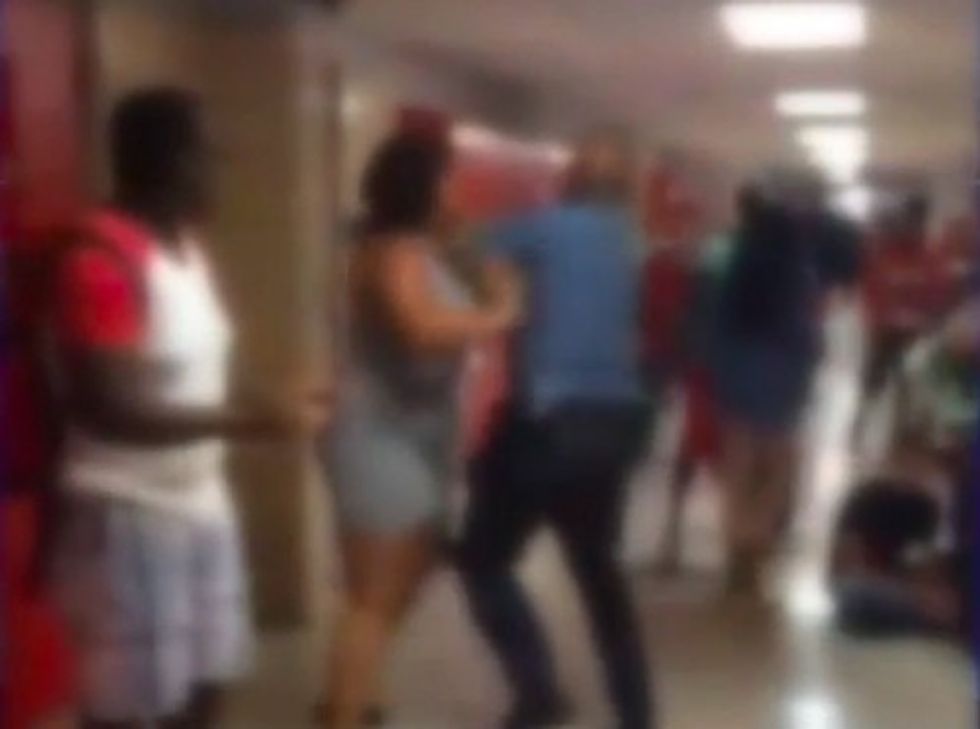 Image source: KTRK-TV
Video showed her spinning down the Bellaire High School hallway with the officer trying to hang on —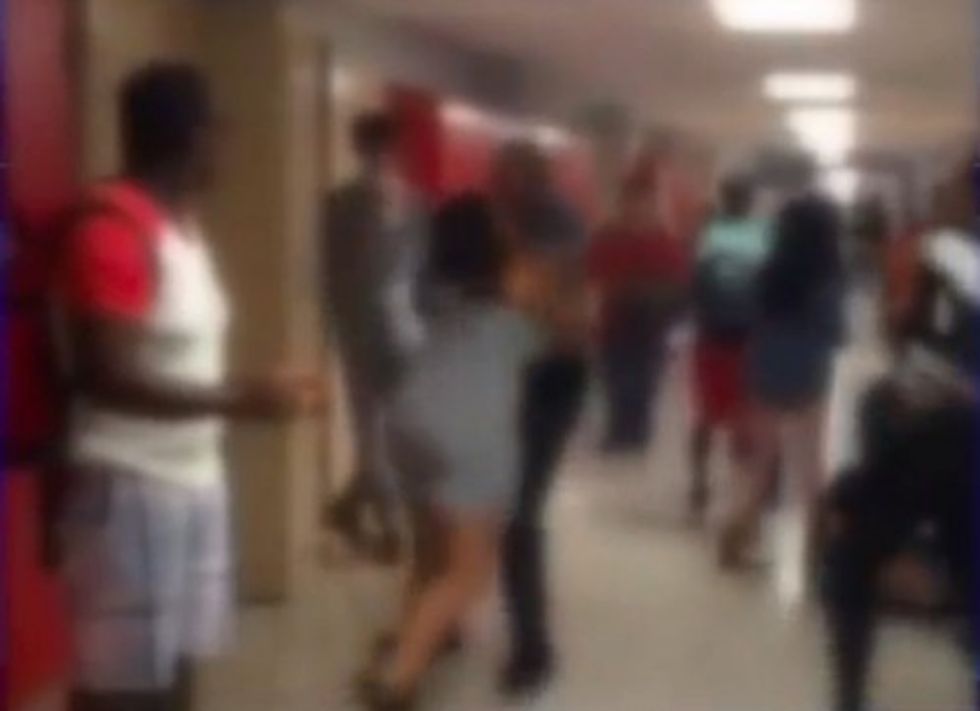 Image source: KTRK-TV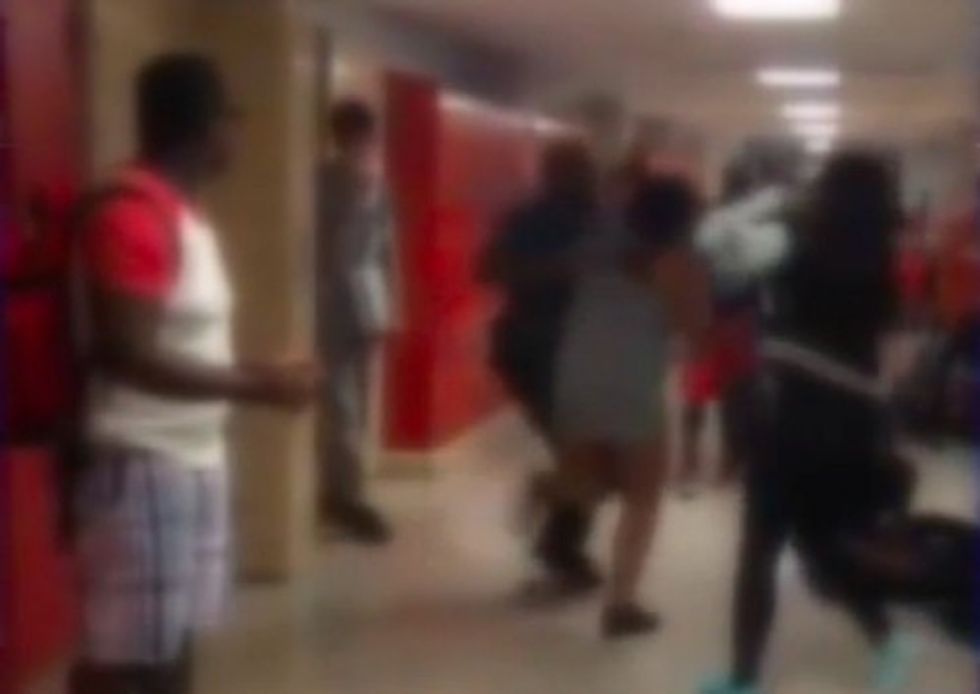 Image source: KTRK-TV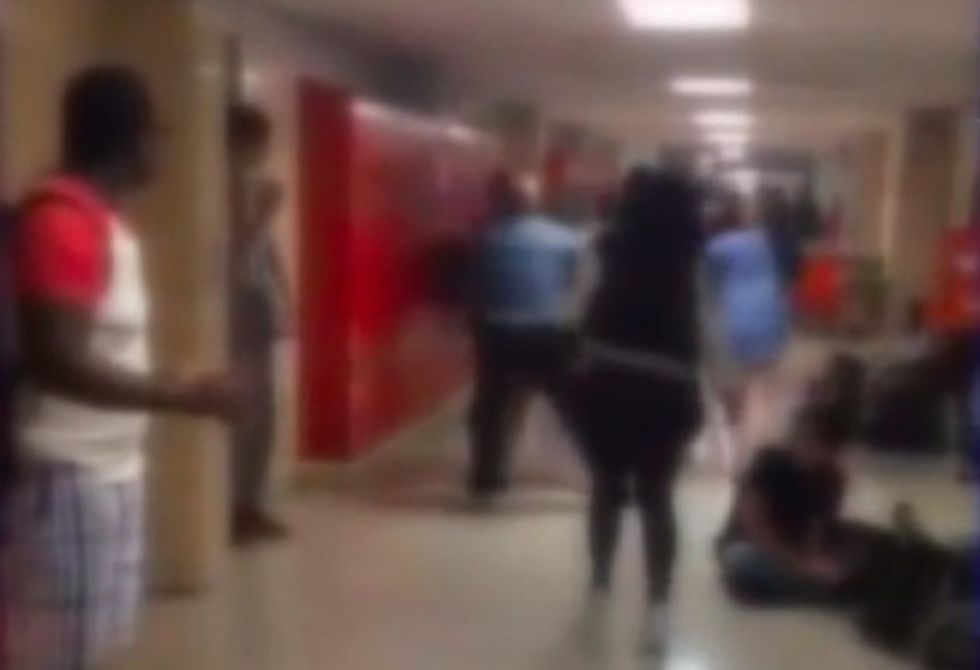 Image source: KTRK-TV
— until he fell to the tile and limped into a classroom.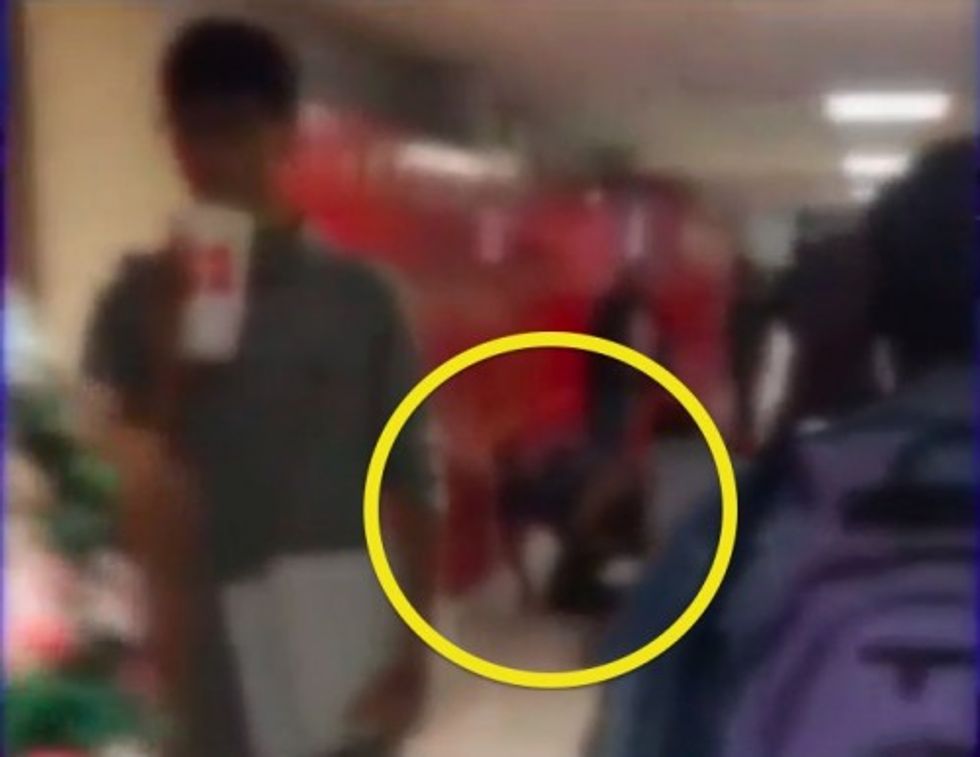 Image source: KTRK-TV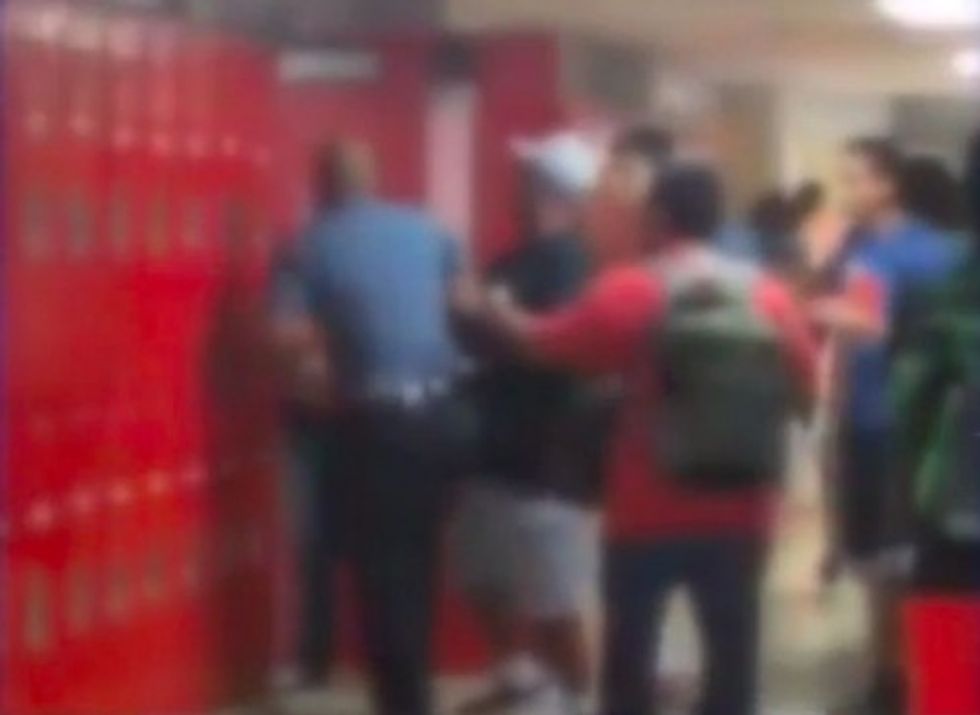 Image source: KTRK-TV
The Houston school district officer's injury landed him in the hospital, KTRK-TV reported.
Parents who watched the video were stunned.
"It's everywhere, it's everywhere," Vernon Johnson told KTRK. "It's like just one fight and then more, more, more."
"Yes, it's out of control," another parent told the station.
The Houston school district told KTRK that one Bellaire student was charged with resisting arrest. The incident followed a brawl between four girls at another Houston school, Cypress Lakes, just last week.
"Girls are more aggressive than guys," Johnson noted. "These days you got girls that will beat up guys."
"They don't respect maybe authority," one woman said.
"It starts off at home," Johnson said. "You got to train your kids."
One parent blamed social media. "People blasting it all over the Internet and they get these likes and everyone's watching this, so they feel like it's OK to do it," K. Jones told KTRK.
As for Johnson, there's no doubt what would've happened had his child been involved in such altercations.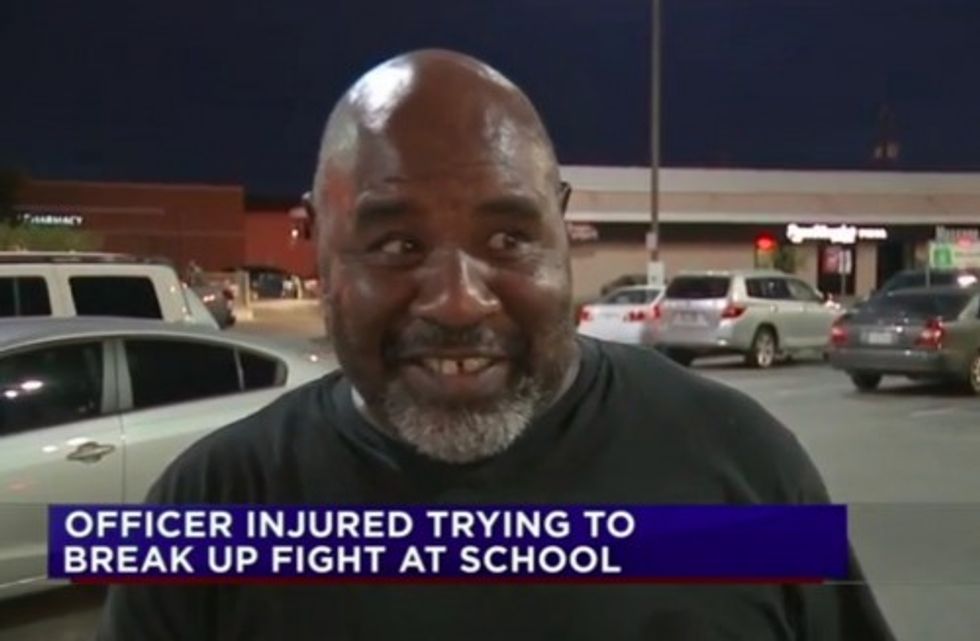 Image source: KTRK-TV
"I have a daughter. She's 18. She's in college. She didn't go through that," he told KTRK sharply. "And if she'd have went through that and I'd have found out about it, it would've been me and her. She wouldn't have had to worry about the cops ..."
Here's the statement from HISD regarding the Bellaire incident: "An HISD police officer was injured Wednesday while intervening in an altercation between three Bellaire High School students. All students involved will be disciplined per the HISD Student Code of Conduct. Additionally, one student was charged with resisting arrest. We do not tolerate fighting of any kind. The safety of our students and staff is always our top priority."
—
Follow Dave Urbanski (@DaveVUrbanski) on Twitter