Surveillance video of what appears to be an Internet cafe shows a small dog wander in to take a sniff of a trash can.
The entrance of the cafe, which some reports place in the Philippines, was open to the sidewalk, allowing the canine to come in off the street. A few moments later, a man tromps in and, seeing the dog at the trash, tries to kick him out of the way.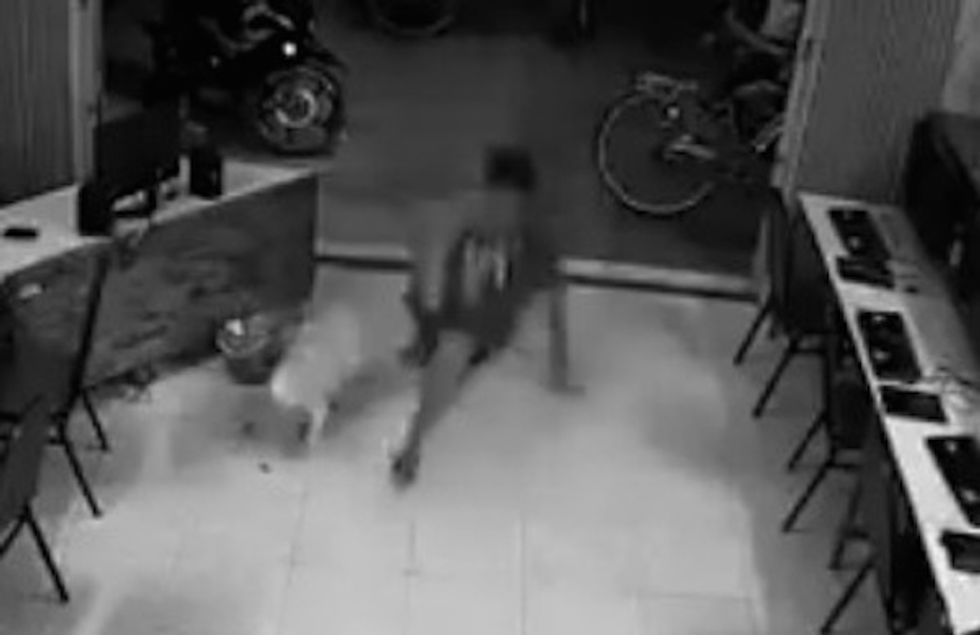 A man appeared to try and kick a dog. He instead ended up on the floor. (Image source: LiveLeak)
Instead, this man got a a dose of what's being called "instant karma" and slipped on the floor, falling on his back.
Watch the footage:
The dog ran back outside while the man remained on the floor holding his lower back. The only other person visible in the Internet cafe seemed unfazed and continued to stare at his computer through the whole ordeal.
According to the time-stamp on the video, the incident occurred Sunday. No other details were available.
(H/T: Huffington Post)