WASHINGTON (AP) -- The White House says President Barack Obama has told advisers he wants to let 10,000 Syrian refugees into the U.S. in the coming budget year.
The U.S. has accepted only about 1,500 Syrians since civil war broke out more than four years ago.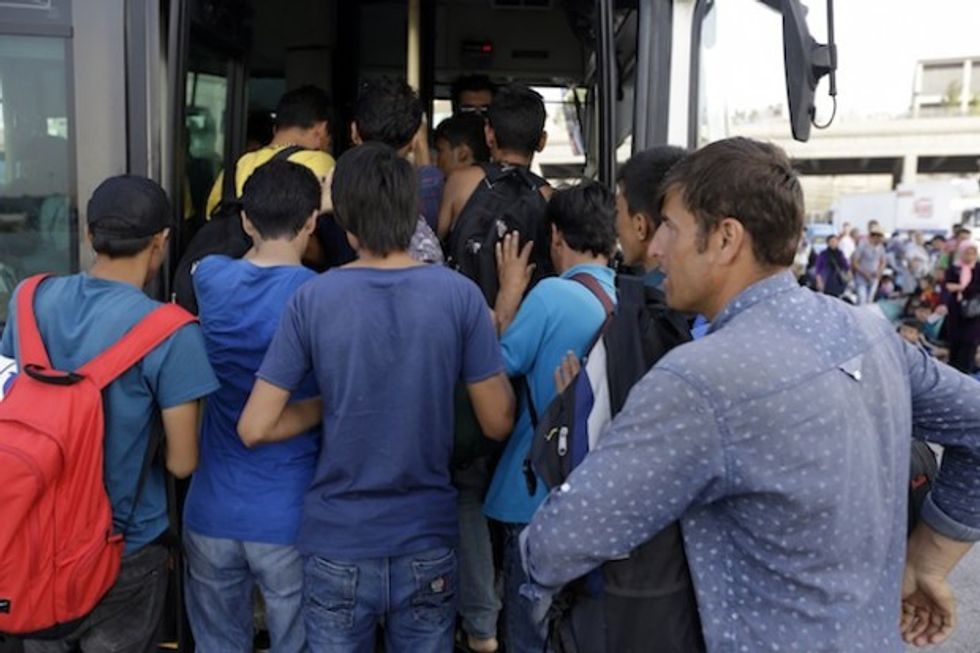 Refugees and migrants get on a bus which transports them to the metro station, after their arrival from the northeastern Greek island of Lesbos to the Athens' port of Piraeus on Monday, Sept. 7, 2015. (AP Photo/Thanassis Stavrakis)
White House spokesman Josh Earnest says about $4 billion the administration has provided to relief agencies and others is the most effective way for the U.S. to help meet the humanitarian crisis in Europe. Tens of thousands of people from the Middle East and other war-torn countries are seeking safe haven across Europe.
But Earnest says Obama has decided that admitting more Syrian refugees would help boost the U.S. response.
The 2016 budget year begins Oct. 1.