A little over two years ago, a pair of teenagers kicked in the back door of an Ohio woman's house — and promptly got a brutal taste of what can happen when a homeowner is armed.
"Two guys just broke into my house," the woman said during her June 2013 call to 911. "I just shot one of them."
Some crooks apparently don't learn from others' misdeeds.
In the middle of the night Wednesday, the same Dayton woman fatally shot a man who allegedly broke into her house, WKEF-TV reported.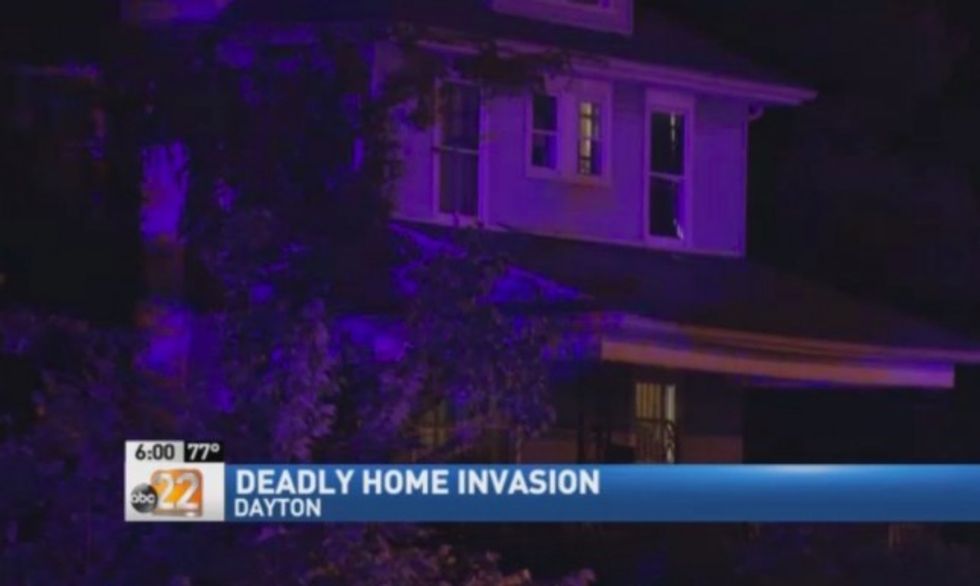 Image source: WKEF-TV
If nothing else, the intruder was persistent.
His first attempts to break through the kitchen window were dashed because the homeowner placed bars on it after her house was broken in last week, the station said.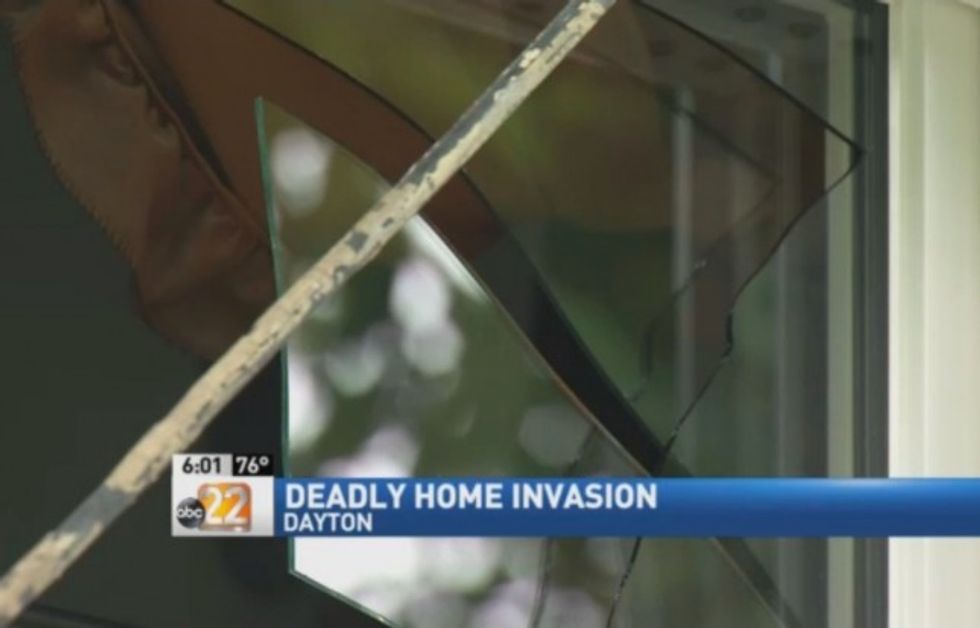 Image source: WKEF-TV
"I guess they were throwing that [brick] up there because she said it was like the whole house was shaking," the woman's brother, Efrim Goldsmith, told WKEF.
Police said they believe the intruder wasn't acting alone.
"They couldn't get in through that window so they climbed up on the roof," Goldsmith continued, adding that there they managed to bust out a couple windows.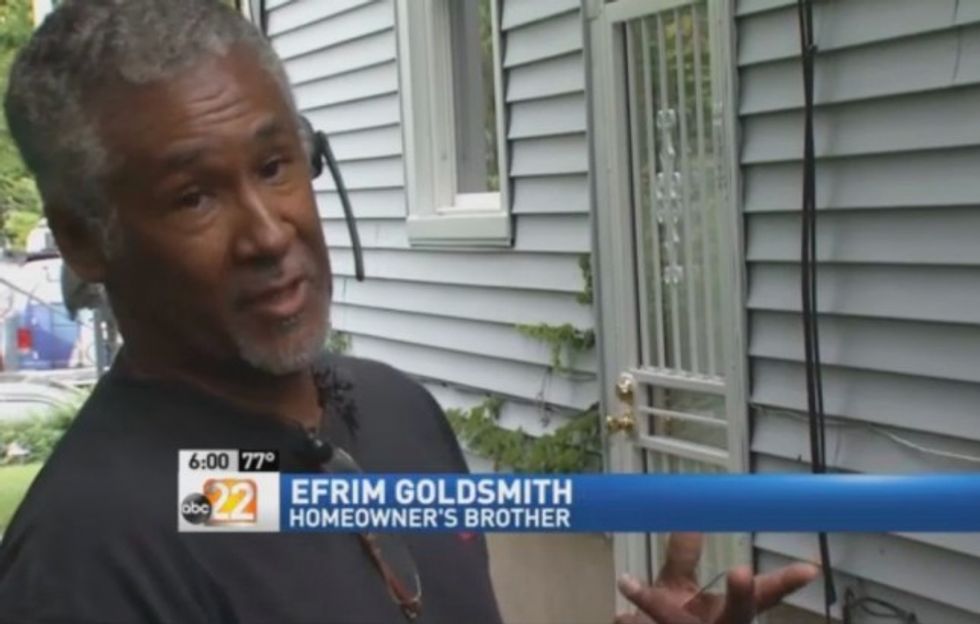 Image source: WKEF-TV
About 3 a.m. the woman woke up, grabbed her gun and her phone, ran into the bathroom — because she could lock the door, her brother said — and then called 911.
WKEF reported that the 911 dispatcher told the woman to call back if she heard anything else; the station noted it was investigating why an officer wasn't sent right away.
Then the woman saw a flashlight.
"[Sh]he said once they came out of that room, that's when she started to fire because she was scared," Goldsmith told WKEF.
The alleged intruder who was shot — 22-year-old DeBrandon Dickerson — ran off but soon collapsed on the sidewalk.
[sharequote align="center"]"He said, 'Help me, help me.'"[/sharequote]
The woman called 911 again. "I just heard someone break into my house. I shot one," she said.
A neighbor who wouldn't give her name told the station she heard yells after gunshots.
"He said, 'Help me, help me,'" the neighbor told WKEF. "Then it got quiet, and you could hear him crying."
Dickerson — who had misdemeanor larceny and theft charges in Detroit, police told WKEF — was visiting a cousin who lives a few houses away from where the break-in occurred. He was supposed to return to Detroit this weekend, the station said.
Goldsmith told WKEF he's been trying to convince his sister to move — and Wednesday's events may prove to be the tipping point.
This story has been updated.
—
Follow Dave Urbanski (@DaveVUrbanski) on Twitter