Presidential candidate Rand Paul turned to Twitter Friday night to react to the news that former Texas Gov. Rick Perry had dropped out of the 2016 race.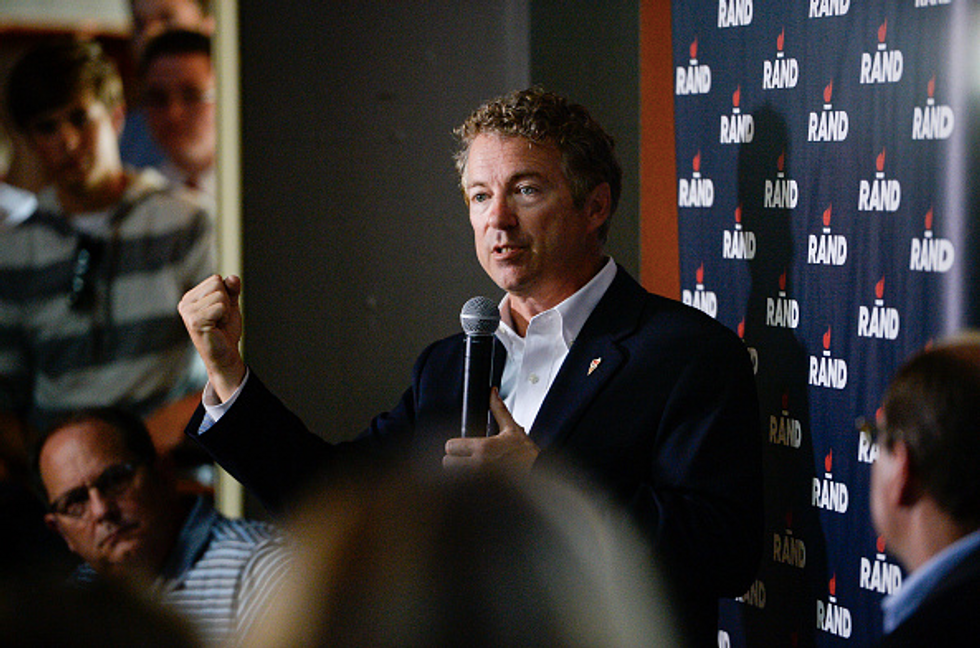 Sen. Rand Paul, GOP presidential candidate addresses his supporters during a campaign event June 29, 2015 at Choppers Sports Bar & Grill. (Photo By John Leyba/The Denver Post via Getty Images)
The Kentucky senator used the moment to pose a question to the Republican base.
"What does it say about GOP when a 3 & half term Gov w/ a successful record of creating jobs bows out as a reality star leads in the polls?" Paul tweeted.
Paul's jab at rival Donald Trump is not his first. The libertarian has been critical of the real estate tycoon for weeks, contending he is not an authentic conservative.
Trump, for his part, has blasted Paul on several occasions, often gloating about how he is higher in the polls.
—
Follow the author of this story on Twitter and Facebook: