The House Oversight and Government Reform Committee issued a subpoena to the Center for Medical Progress Tuesday, asking the organization turn over all unedited footage it has in its possession related to the acquisition, preparation and sale of fetal tissue.
The group behind the undercover Planned Parenthood videos has been prohibited from releasing some of the footage due to a lawsuit filed by the National Abortion Federation.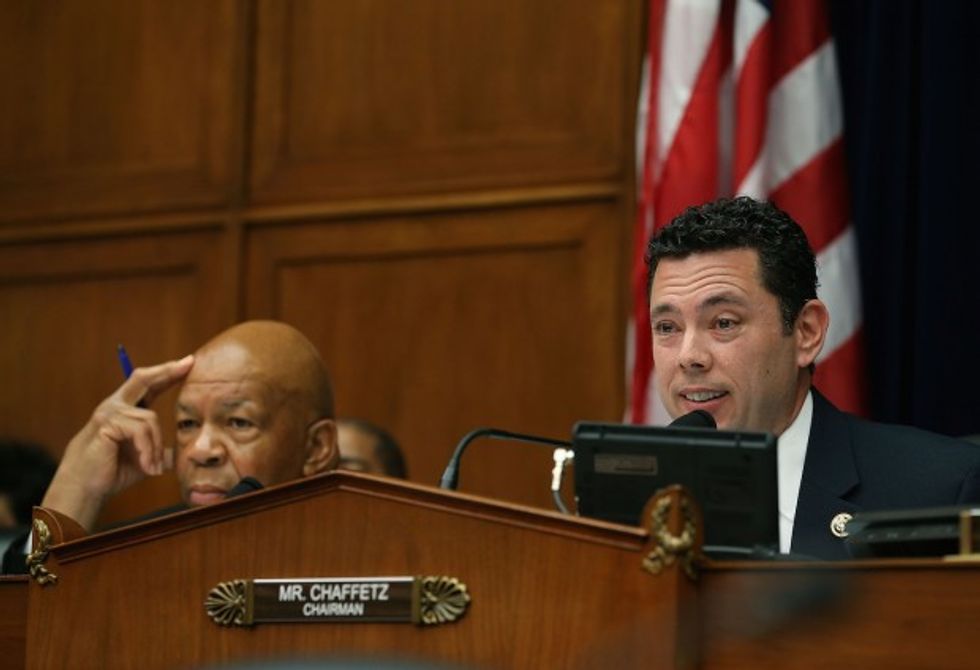 Chairman Jason Chaffetz is flanked by Rep. Elijah Cummings during a House Oversight and Government Reform Committee hearing on Capitol Hill June 16, 2015 in Washington, D.C. (Mark Wilson/Getty Images)
Rep. Jason Chaffetz (R-Utah), the chairman of the House Oversight Committee, said in a statement forwarded to TheBlaze that the lawsuit aimed to increase transparency for the public.
"Planned Parenthood and the National Abortion Federation want to hide their activities from the American people," he said. "This subpoena is a demand for transparency."
"The action of the court will not thwart or impede Congress' Constitutional duty and right to conduct effective oversight," Chaffetz added. "The Committee will continue its investigation into funding for Planned Parenthood and will hold a hearing on federal funding for the organization later this month."
A new video released Tuesday by the Center for Medical Progress purported to show top Planned Parenthood officials engaging in the sale of fetal tissue.
—
Follow the author of this story on Twitter and Facebook: