UPDATE, September 16, 2:40 p.m. ET: Russian pranksters have admitted to fooling Elton John into thinking Vladimir Putin called him after Putin's spokesman Dmitry Peskov denied initial reports.
–
Original story below: 
LONDON (AP) -- Elton John says Vladimir Putin has phoned him, after the musician requested a meeting to discuss Russia's anti-gay environment.
On Instagram, the star said "thank-you to President Vladimir Putin for reaching out and speaking via telephone with me today. I look to forward to meeting with you face-to-face to discuss LGBT equality in Russia."
John's publicist, Gary Farrow, confirmed the content of the Instagram post Tuesday.
Last week John criticized Russia's law against gay "propaganda" and comments by Putin suggesting that gay people prey on children. He told the BBC he would "love to sit down with him" and try to change Putin's mind.
It was unclear whether the Kremlin had agreed to a meeting.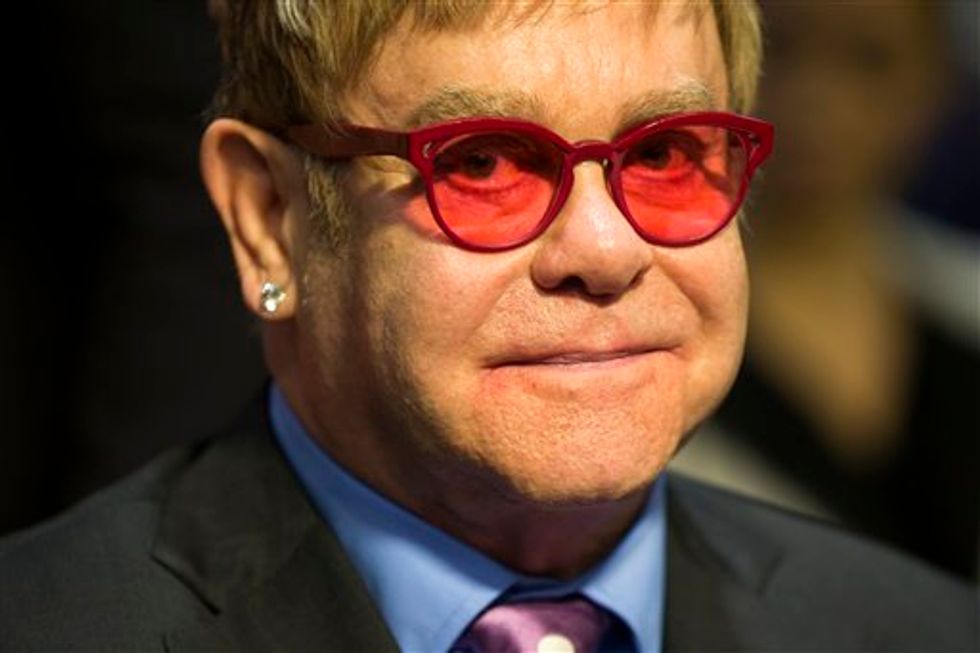 Musician Sir Elton John arrives on Capitol Hill in Washington, Wednesday, May 6, 2015, to testify before the Senate State, Foreign Operations, and Related Programs subcommittee in support of U.S. funding for global HIV/AIDS treatment. (AP Photo/Evan Vucci)
John performed in the then-Soviet Union in 1979 and still regularly plays shows in Russia.