© 2023 Blaze Media LLC. All rights reserved.
Texas Teacher Under Fire Over Large Christian Symbol That an Atheist Parent Reportedly Noticed on a Classroom Shelf
"Non-Christian families in your school district should not have to endure Christian proselytizing."
A public school teacher in Texas is under fire after an atheist activist group penned a letter to school officials accusing her of displaying a large Christian cross in her third-grade classroom, and of making comments to students about God's "perfection."
Activists claim in a September 10 letter from the American Humanist Association's Appignani Humanist Legal Center that a teacher at Benavides Elementary School in Brownsville, Texas, is guilty of "a constitutional violation."
"[She] has been displaying a large Christian cross in her classroom and proselytizing to students through her classroom activities," the letter read, in part. "The teacher ... reportedly told her class recently that only one person is perfect and that person is 'Our Lord.' This comment was made as a Christian cross, approximately one foot in height, sat on a shelf in her room."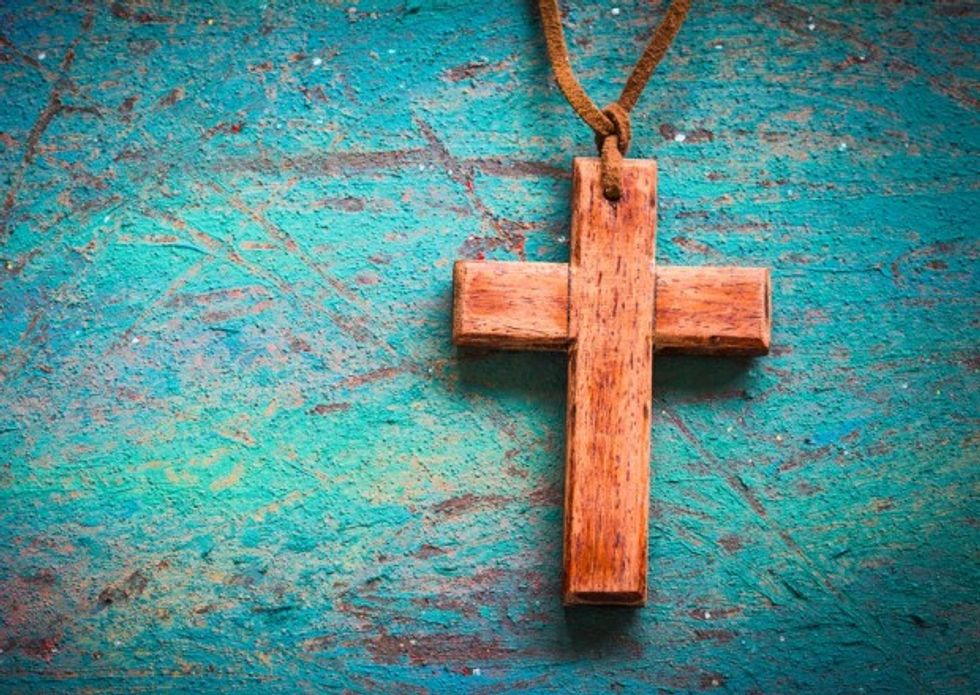 Photo credit: Shutterstock.com
The Appignani Humanist Legal Center — which is no stranger to airing such grievances — sent the letter to the Brownsville Independent School District superintendent Dr. Esperanza Zendejas and Benavides Elementary School principal Sherry L. Stout after an unnamed atheist family complained over these purported actions.
The organization demanded in the letter that "prompt steps be taken" to cease perceived violations of the First Amendment, asking district leaders to respond to the request within seven days.
"With the school year having just begun, this family and other non-Christian families in your school district should not have to endure Christian proselytizing as a price to pay for sending their children to public schools," the letter read.
David Niose, legal director of the American Humanist Association, said in a statement that the Establishment Clause of the first amendment "demands neutrality from all government employees," and said that proselytizing in the classroom should not be permitted.
The school district has seemingly not yet responded to the letter. Requests for comment from the American Humanist Association and Benavides Elementary School have not yet been returned to TheBlaze.
(H/T: Christian Today)
--
Front page image via Shutterstock.com.
Follow the author of this story on Twitter and Facebook:
Want to leave a tip?
We answer to you. Help keep our content free of advertisers and big tech censorship by leaving a tip today.
more stories
Sign up for the Blaze newsletter
By signing up, you agree to our
Privacy Policy
and
Terms of Use
, and agree to receive content that may sometimes include advertisements. You may opt out at any time.