David Silton is a patrolman and peewee football coach in Westford, Massachusetts.
Matthew Davidopoulos is a 6-year-old with a love for the game but with a genetic condition that keeps him in a wheelchair and, in most cases, off the field.
But Silton, seeing the boy watching his older brother at practice recently, had an idea.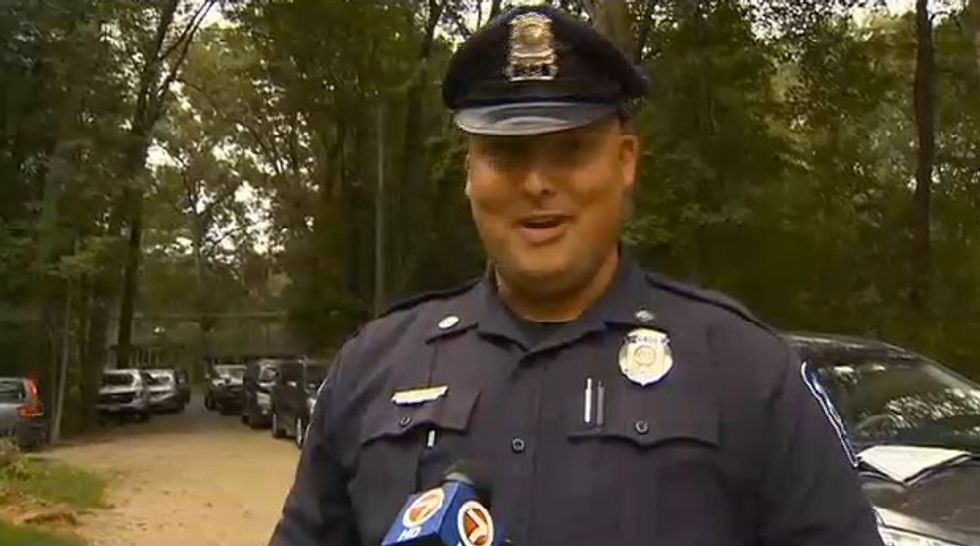 Patrolman David Silton came up with the idea to start the season with giving Matthew an opportunity to score a touchdown. (Image source: WHDH-TV)
"I said, 'Hey, if he loves football, why not open the season with him scoring a touchdown for our team?'" Silton told WHDH-TV. "The kids thought it was a great idea."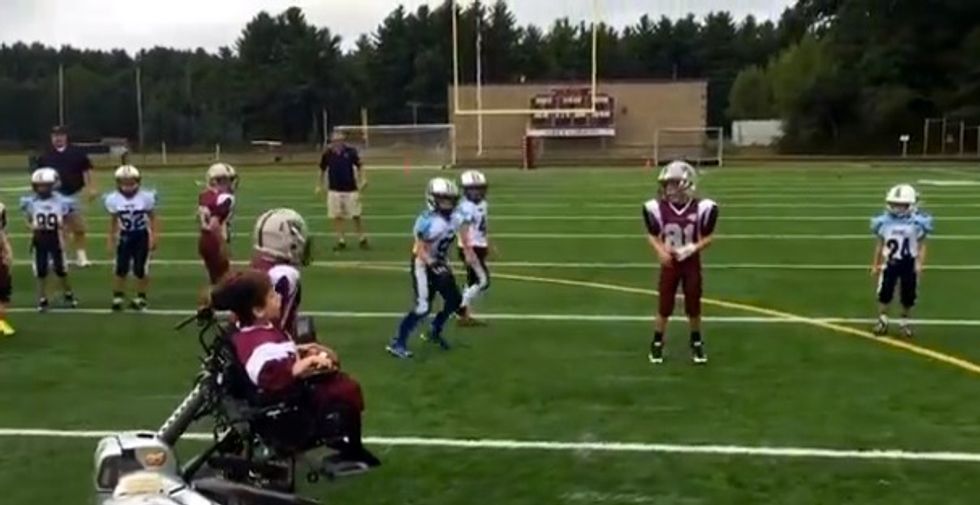 Matthew's brother, Noah, handed him the football and he was on his way. (Image source: YouTube)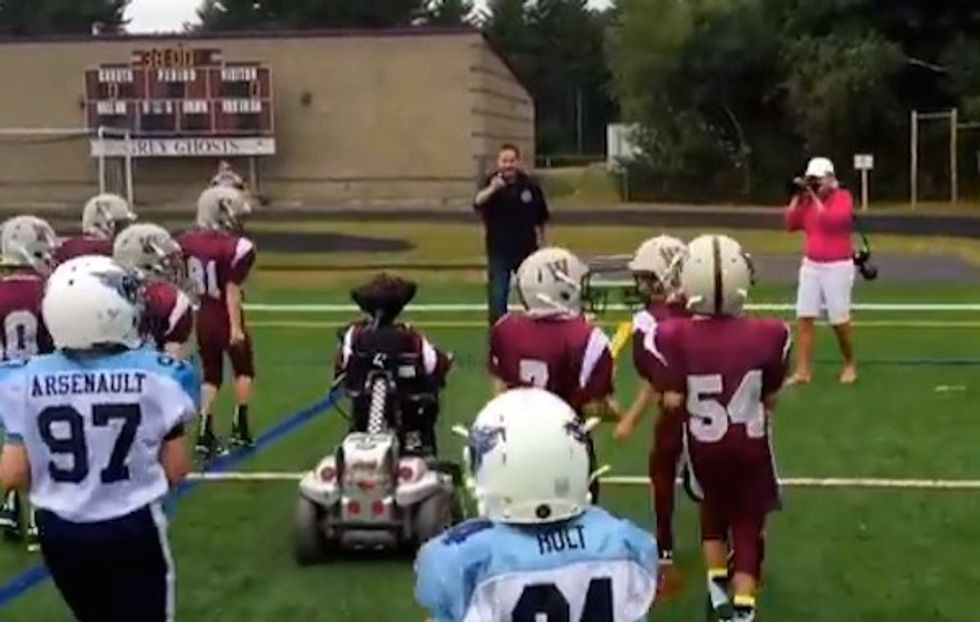 Matthew evaded a few attempted "tackles" by the other team and was off to the end zone for the first touchdown of the season. (Image source: YouTube)
The opposing team agreed to let Davidopoulos's brother, Noah, hand him the ball and wearing a No. 61 jersey zoom his motorized wheelchair into the end zone.
Watch Silton's video of the moment:
According to the news station, Davidopoulos was born with spinal muscular atrophy, a condition caused by the loss of certain nerve cells that the National Institutes of Health says affects muscle movement. There are varying degrees of spinal muscular atrophy and the diagnosis Davidopoulos received had doctors saying he wouldn't likely live past 2 years old.
"It was one of those activities we never thought he would ever participate in six years ago," the boy's mother, Courtney Davidopoulos told WHDH.
Silton told the news station this event was a moment for these "young boys becoming men, realizing that they would help this kid — it's awesome."
Silton also started a Go Fund Me page for the Davidopoulos family so they can raise funds to build a new ramp and make other updates in the house to accommodate their son. Any extra funds raised, Silton wrote, would "go to assist in research to help find a cure for this horrible disease."