In the middle of talks about a government shutdown over Planned Parenthood funding, White House press secretary Josh Earnest rejected the notion of diverting money for Planned Parenthood to other women's health clinics.
"We've been quite forthright about the president's opposition to any effort to wholesale defund Planned Parenthood," Earnest told reporters Wednesday.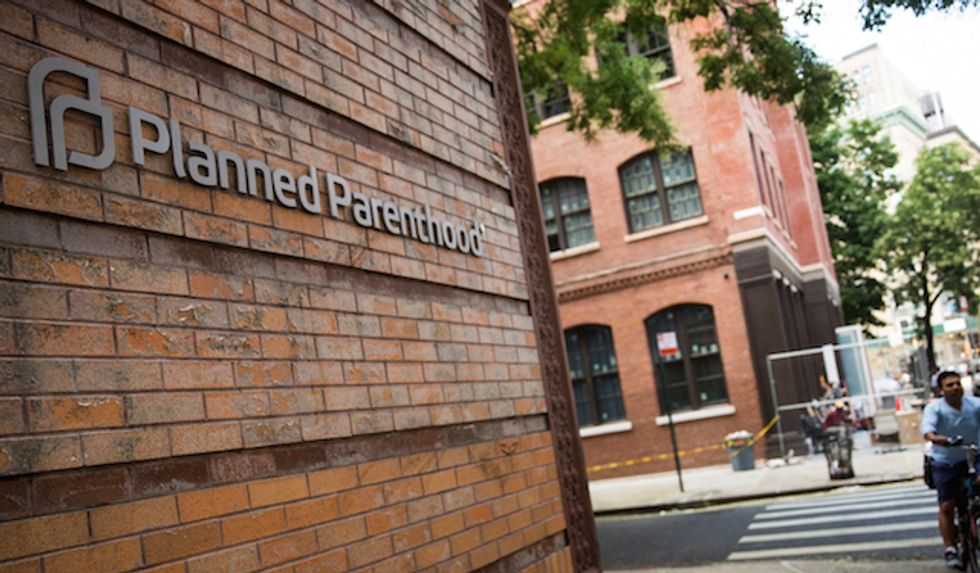 Photo by Andrew Burton/Getty Images
A series of undercover videos released over the summer appear to show Planned Parenthood officials discussing the sale of aborted fetal body parts for research, and have renewed the debate over the $500 million the organization gets in federal funding each year.
Earnest called it "cynical" to use the videos as a reason, though he said that Planned Parenthood rightfully apologized for the "graphic" videos.
"What has injected this issue into the political dialogue of late, the graphic videos that emerged on the Internet the last couple of months, Planned Parenthood has apologized for the content of those videos and they should. They were shocking," Earnest said. "It is certainly not appropriate for Republicans in Congress, in fact, it's even cynical for some Republicans in Congress to try to use those videos as an excuse to try to take away basic health care from millions of families that rely on it every day."