Carly Fiorina's campaign responded sharply to Hillary Clinton after the Democratic frontrunner dismissed her dare by dodging a question on whether she has seen the undercover Planned Parenthood videos.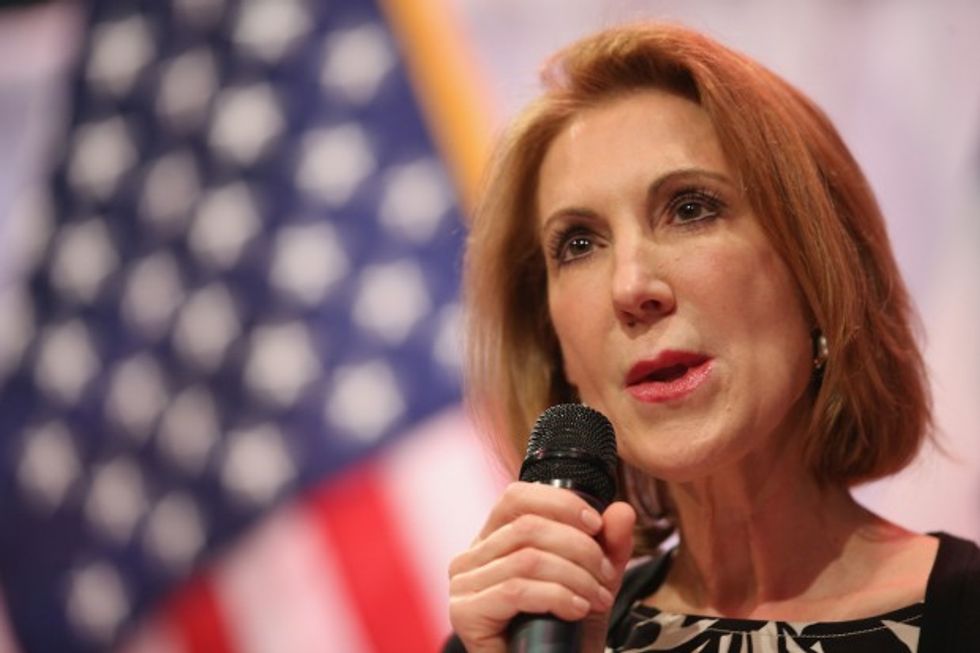 Scott Olson/Getty Images
In an email to TheBlaze, deputy campaign manager Sarah Isgur Flores suggested it's what she expected from Clinton.
"Sadly, I'm not surprised," she said. "Hillary's been defending what's in those videos for her whole career."
During Wednesday night's debate, Fiorina issued a "dare" to Clinton and President Barack Obama, challenging them to watch the videos which purport to show the abortion-provider selling fetal tissue.
When asked on CNN Thursday about the dare, Clinton dodged the question.
—
Follow the author of this story on Twitter and Facebook: