The 11 leading GOP presidential candidates walked onto the stage at the Ronald Reagan Presidential Library in Simi Valley, California, Wednesday night for the second prime-time debate hosted by CNN.
But before taking up post behind their podiums where they would discuss issues ranging from their physical appearance to defunding Planned Parenthood to who to put on the $10 bill, they stopped and posed in a slight curve for a photo.
One of them though, some have pointed out, might felt the need to grow a little bit taller.
Former Florida Gov. Jeb Bush appeared to rise up on his tippy toes and thrust his chin slightly upward.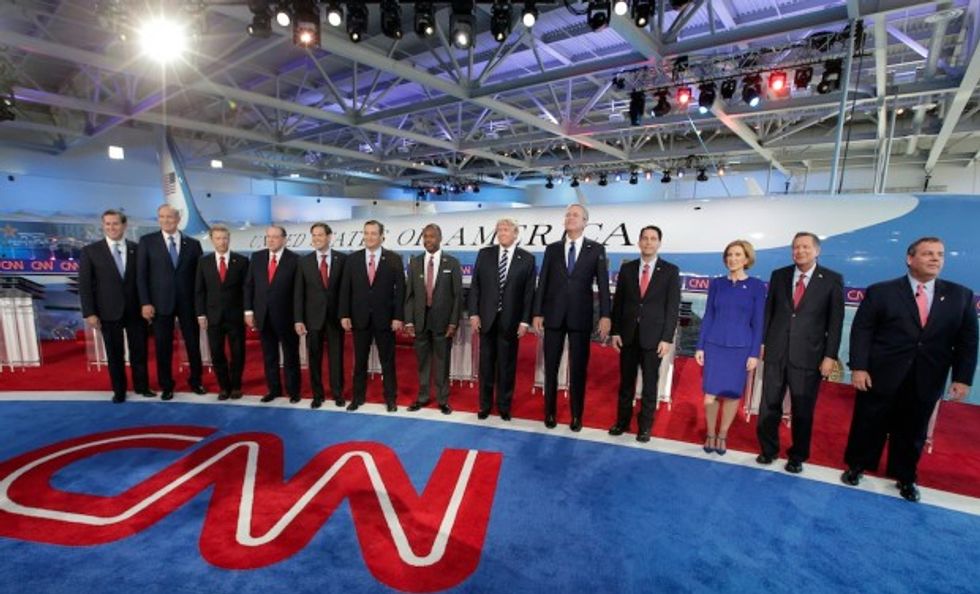 Tiptoes? Look at Jeb Bush in this photo, fifth from the right, compared to the one below. (AP/Chris Carlson)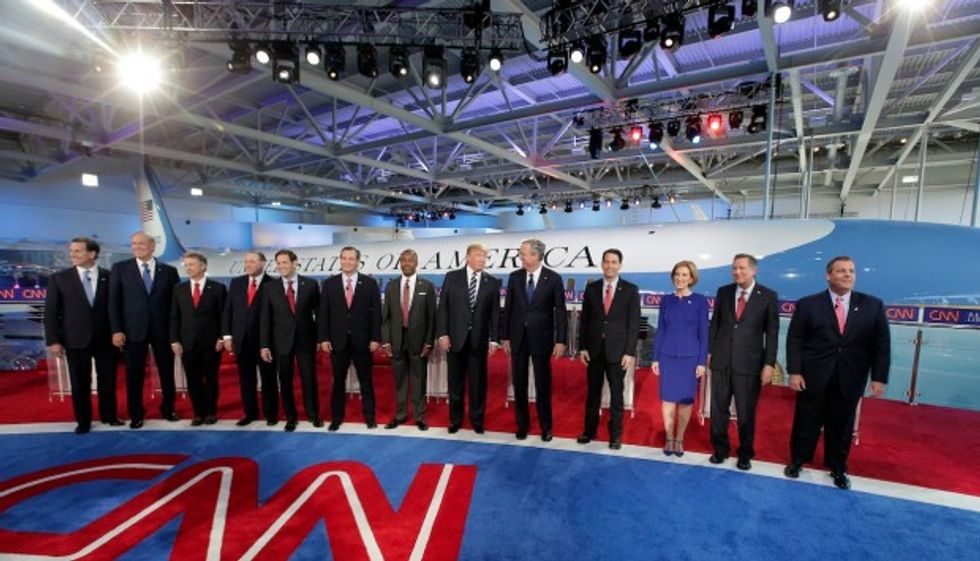 Bush appears to be flatfooted in this image. (AP/Chris Carlson)
Sure, the presidential hopeful, who made it into the top 5 in polls of Republican primary voters in New Hampshire and South Carolina, might have been joking about needing to tower above those standing next to him — he is 6'3" after all — or maybe he was just stretching his calves. Donald Trump, the New York businessman who leads in the polls of voters in these two states and Iowa, is only an inch shorter than Bush at 6'2".
Here's a photo showing a closer representation in the difference in height between the two men.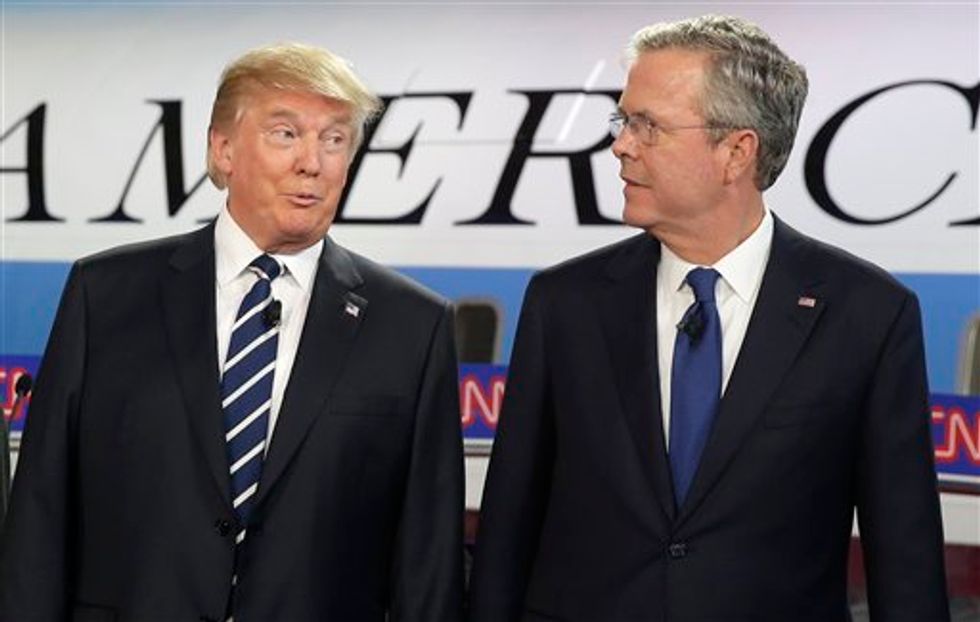 Republican presidential candidates, businessman Donald Trump, left, and former Florida Gov. Jeb Bush talk together before the start of the CNN Republican presidential debate at the Ronald Reagan Presidential Library and Museum on Wednesday, Sept. 16, 2015, in Simi Valley, Calif. (AP/Chris Carlson)
Watch as Bush appears to say something to Trump before popping up on his toes for a brief moment: