After refusing to say whether or not she would trust Donald Trump with America's "nuclear codes," Carly Fiorina took a tough shot at the billionaire over his recent "look at that face" attack directed at her — and she brought down the house.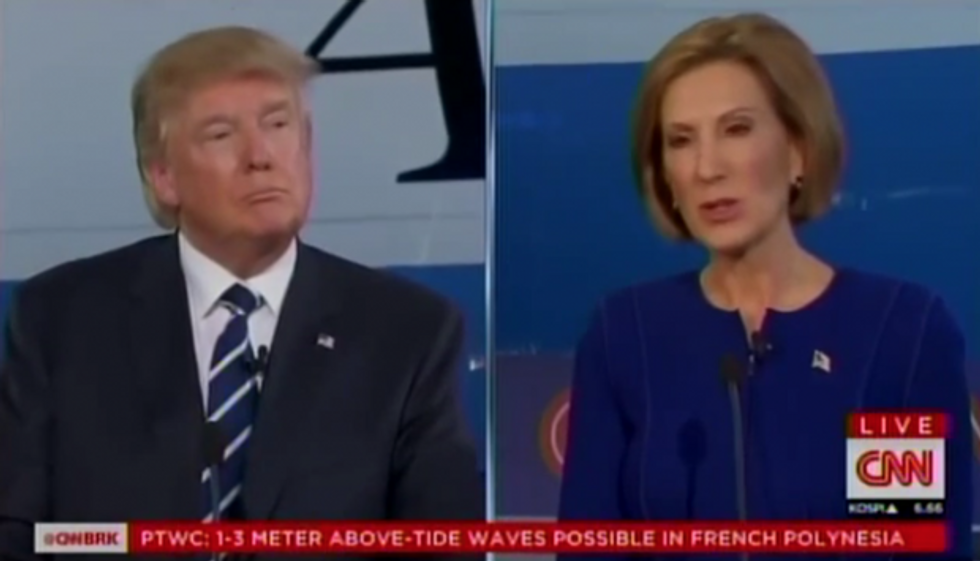 CNN
"It's interesting to me, Mr. Trump said that he heard Mr. Bush very clearly and what Mr. Bush said," Fiorina said, referring to Trump's attack on Bush talking about funding for women's health. "I think women all over this country heard very clearly what Mr. Trump said."
The audience erupted in extended applause at the line.
After the applause died down, Trump claimed he thinks Fiorina is a "beautiful" woman.
Watch the moment below:
---