The morning after declaring Carly Fiorina the "biggest winner" of the second Republican presidential debate — saying she "looked presidential, serious, sharp, well-informed, non-establishment and tough" — Glenn Beck predicted on the radio Thursday that a Marco Rubio-Fiorina ticket "would be gangbusters."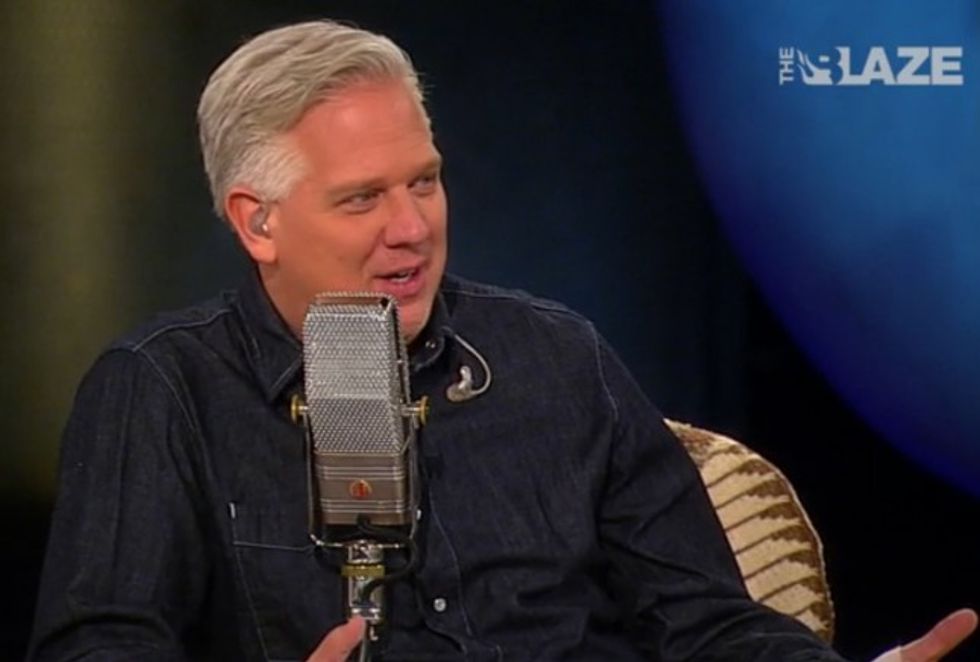 Photo: TheBlaze TV
Radio co-host Stu Burguiere agreed that the pair present a "winning type of ticket" and noted that Rubio and Fiorina seem cut from similar cloth, personality-wise: "They're both really intense and serious," he said.
"They're intense, and they've got facts," co-host Pat Gray added.
While it was noted there may be issues afoot with both Rubio's and Fiorina's stances on immigration, Beck said, "We're never going to agree with everybody" and that, particularly with Fiorina, he hasn't seen any evidence backing claims that she's a "progressive."
"I mean, I'm a progressive hunter," Beck said.
Beck recalled an interview he conducted with Fiorina in which he called her "kind of a progressive" and said "she actually took offense to that."
"`Whoa, whoa, whoa, wait,'" Beck recalled her responding. "`What have I ever said that made you think that?'"
Beck said that with Fiorina on the rise, he wants to conduct deeper research on who she would be as a candidate and then spend an afternoon with her "and find out who she really is. Because I'm impressed. Every time I see her, I'm really impressed."
"Fiorina right now is walking herself into a real sweet spot," Burguiere observed, "which is that she doesn't seem to piss people like us off that much, and she doesn't seem to piss the establishment off that much. She takes away the huge advantage — the home-field advantage in the media of first female president from Hillary Clinton. And she's kicking everybody's butts in these debates. This is two in a row she's won."
"Yeah, she's doing really well," Beck agreed.
"She's got a real mastery of the fact," Burguiere continued. "She seems utterly competent ... She doesn't feel like she'll get shaken by anything. She's finding her way into that fusion candidate that might work really well."
[mlbvideo content_id=485833083]
The full episode of The Glenn Beck Program, along with many other live-streaming shows and thousands of hours of on-demand content, is available on just about any digital device. Click here to watch every Glenn Beck episode from the past 30 days for just $1!
—
Follow Dave Urbanski (@DaveVUrbanski) on Twitter