Glenn Beck shared his thoughts on Wednesday night's Republican presidential debate on Facebook, declaring Carly Fiorina as the "biggest winner" and Donald Trump as the "biggest loser."
Beck said that Fiorina "looked presidential, serious, sharp, well informed, non establishment and tough."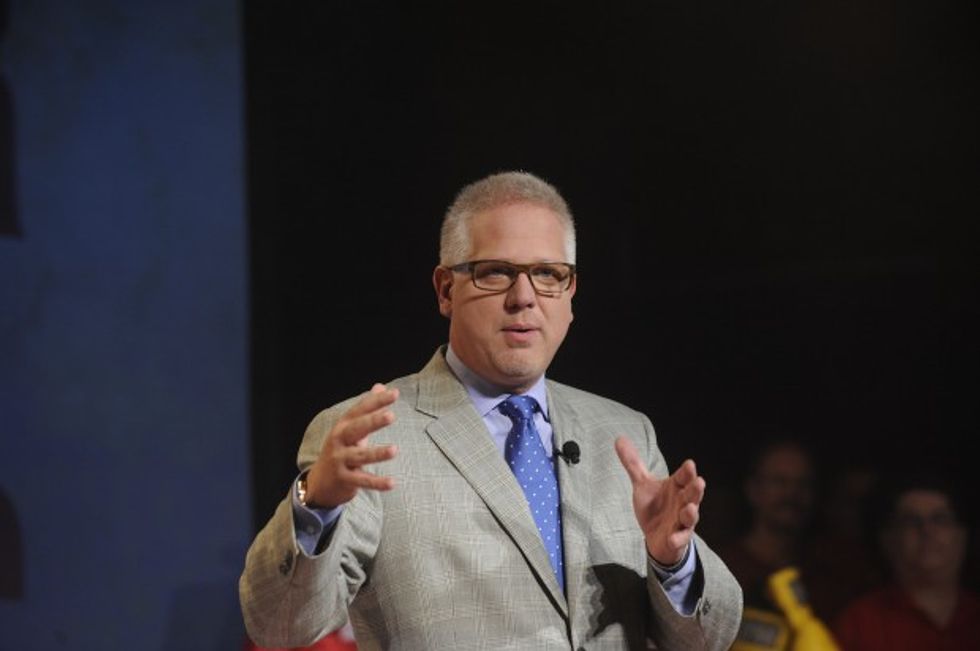 Glenn Beck speaks during the Dish Network War Of The Words at Hammerstein Ballroom on September 13, 2012 in New York City. (Photo by Kris Connor/Getty Images for Dish Network)
He didn't save any kind words for Trump, however.
"Biggest loser was so clearly Trump. He is just not likable," wrote Beck, who has been highly critical of Trump in the past several weeks. "I just don't believe he is liked by tea party members. I stood with them and looked into their eyes, is poke with them, marched with them and there is just nothing they have in common except being fed up. If that is all he has, it is going to crater quickly."
"He looked like a bully, sleazy and I just can't imagine good hearted, humble, faithful Americans falling for this arrogant anger much longer," Beck added. "What average non political woman will connect with them?"
Beck said that Sens. Marco Rubio and Ted Cruz tied for second place, arguing Carson was a "close third."
"Runner up for loser: America. It was so childish much of it," Beck wrote.
—
Follow the author of this story on Twitter and Facebook: