Billionaire Mark Cuban used his smartphone app CyberDust to react to Wednesday night's CNN debate, saying the answers he heard in response to a question on global warming were "embarrassing" for the Republican Party.
Cuban said that he only "caught the last 20 minutes of the debate," but noted one segment stuck out to him.
"What I did hear on climate change was embarrassing for republicans," the Dallas Mavericks owner wrote. "The United States drives technology innovation. Which applies to climate solutions as well."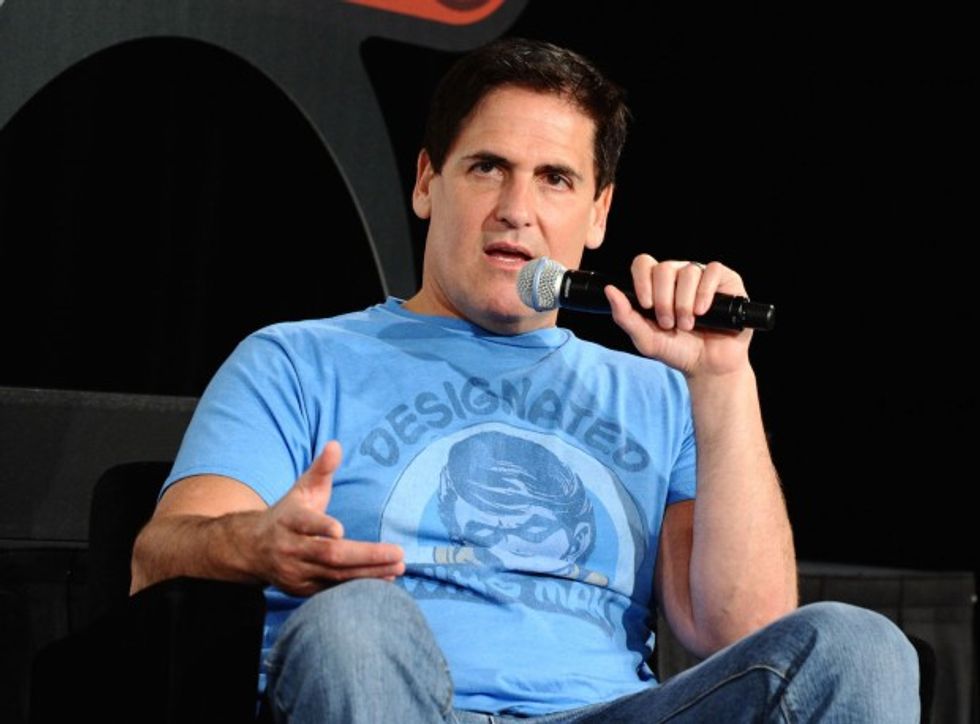 Michael Buckner/Getty Images for Reality Rocks
"We need to lead the way," he continued. "The way the candidates I heard hedged and implied that we can't impact the problem was wrong."
Most notably, Sen. Marco Rubio (R-Fla.) argued that he would not be in favor of adopting policies that may hinder business growth in the U.S., contending they would not have an impact on the Earth's temperatures. Wisconsin Gov. Scott Walker seemed to agree.
"Just as technology changed the oil balance of power and world economics we have to change the world and the challenges our earth faces so my three children can live on a planet whose climate resembles today's," Cuban wrote.
Cuban also predicted that the ratings would not be "blockbuster" like the Fox News debate since he didn't think it was as entertaining. From that, he drew a conclusion.
"Which means that the debate won't impact the polls the way the pundits might expect," Cuban wrote. "Will be interesting to see what happens in the next few days."
—
Follow the author of this story on Twitter and Facebook: