Ahmed Mohamed, a 14-year-old freshman at Macarthur High School in Irving, Texas, was showered with support from people around the nation this week when he was handcuffed and questioned after bringing a homemade clock to school that was mistaken for a "hoax bomb."
However, the Irving Independent School District and Mayor Beth Van Duyne are now defending the teacher and police officers for following the "correct procedures" when she became aware of the device.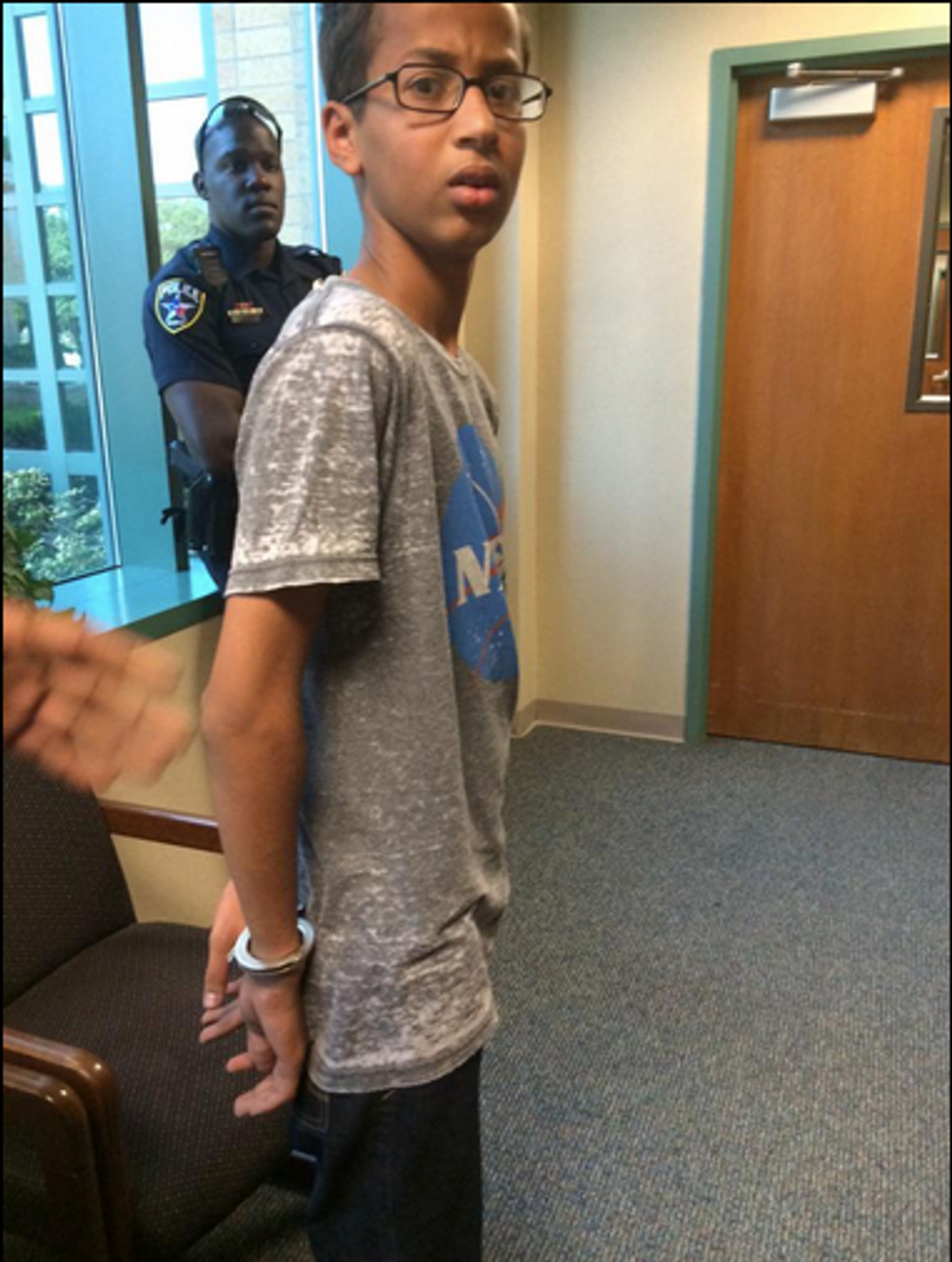 Image via Twitter @anildash
Providing new context, an Irving ISD spokesman, Lesley Weaver, revealed how the incident unfolded.
"A teacher heard beeping in her classroom, and then this device was brought to her. So, what she saw was a case with exposed wires and a timer attached to it. She did the right thing. She followed the correct procedures," Weaver said, according to CBS DFW. "She involved the school resource officer and school administrators."
Weaver argued the teacher responded to the strange-looking device, not the ethnicity of the student, who is Muslim.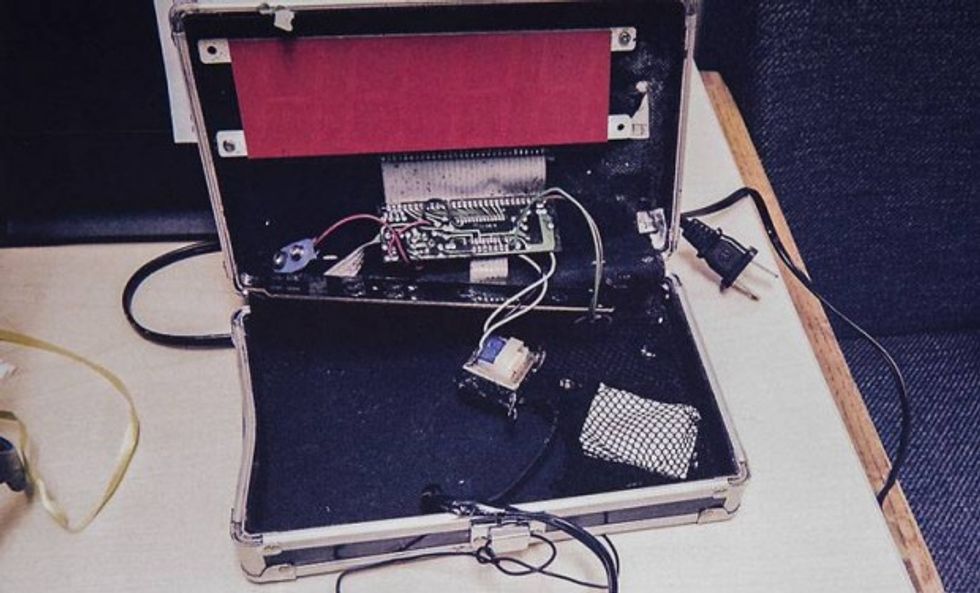 Irving PD
After his clock was confiscated, Mohamed was handcuffed and questioned by police about the device. Police dropped all charges, but he still served a three-day suspension from school.
In a Wednesday, Facebook post, Mayor Van Duyne also praised police for responding to the "potential threat."
"I do not fault the school or the police for looking into what they saw as a potential threat. They have procedures to run when a possible threat or criminal act is discovered," she wrote.
The mayor added, "As a parent, I agree that if this happened to my child I would be very upset. It is my sincere desire that Irving ISD students are encouraged to use their creativity, develop innovations and explore their interests in a manner that fosters higher learning."
Critics immediately claimed "Islamophobia" caused the teacher and law enforcement to react the way they did to the homemade clock.
President Barack Obama invited Mohamed to the White House to show off his homemade gadget after the story went viral and sparked the hashtag #IStandWithAhmed.
---