House Minority Leader Nancy Pelosi told The Los Angeles Times Friday that she thinks the Democratic Party should host more presidential debates.
"Hillary does well — I think they all do well on them — and we should have more debates," Pelosi told the newspaper.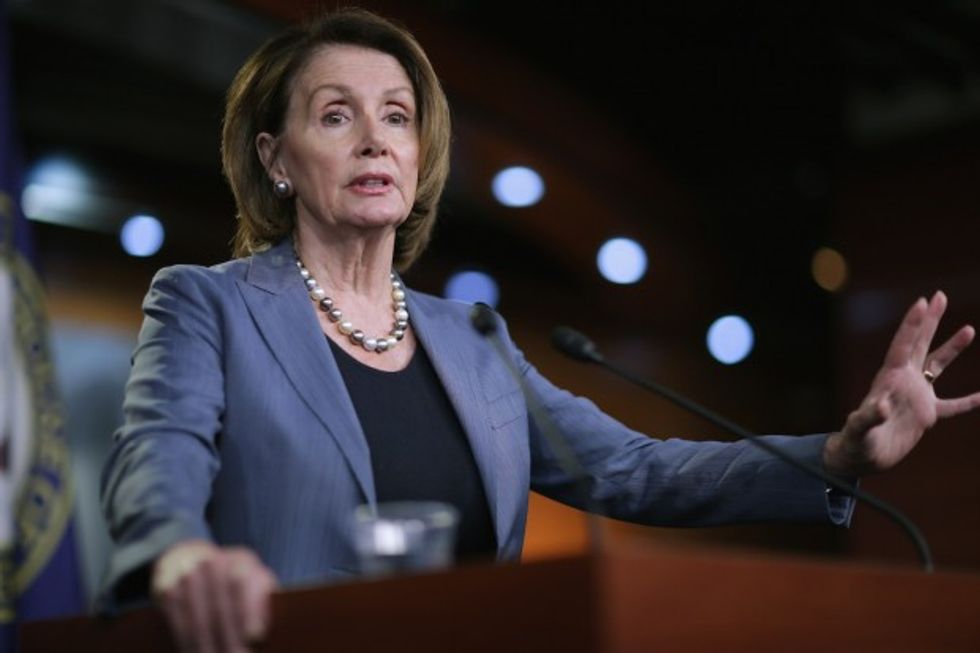 Chip Somodevilla/Getty Images
The number of debates has become a contentious issue, with Hillary Clinton's opponents suggesting party-insiders had intentionally limited the face-offs to a mere six in an effort to protect Clinton's frontrunner status.
While Clinton has said she would be willing to participate in more debates, she has fallen short of calling on Democratic National Committee Chair Debbie Wasserman-Schultz to schedule more. Instead, Clinton has punted the issue to the DNC, arguing it is not her decision to make.
Nevertheless, many think it's unlikely the Democratic Party will go ahead and add more debates without direct intervention from the White House or Clinton's campaign.
Pelosi's public call for more debates, however, moves the needle and puts puts pressure on Wasserman-Schultz.
"They thought 26 was too many, and I think it is, and you probably should have something in between," Pelosi told the Los Angeles Times. "But I don't know that we're going to have more debates."
—
Follow the author of this story on Twitter and Facebook: