President Barack Obama spoke by phone Friday afternoon with Cuban President Raul Castro, with the two leaders discussing the ongoing process to normalize relations between the two countries ahead of the pope's visit.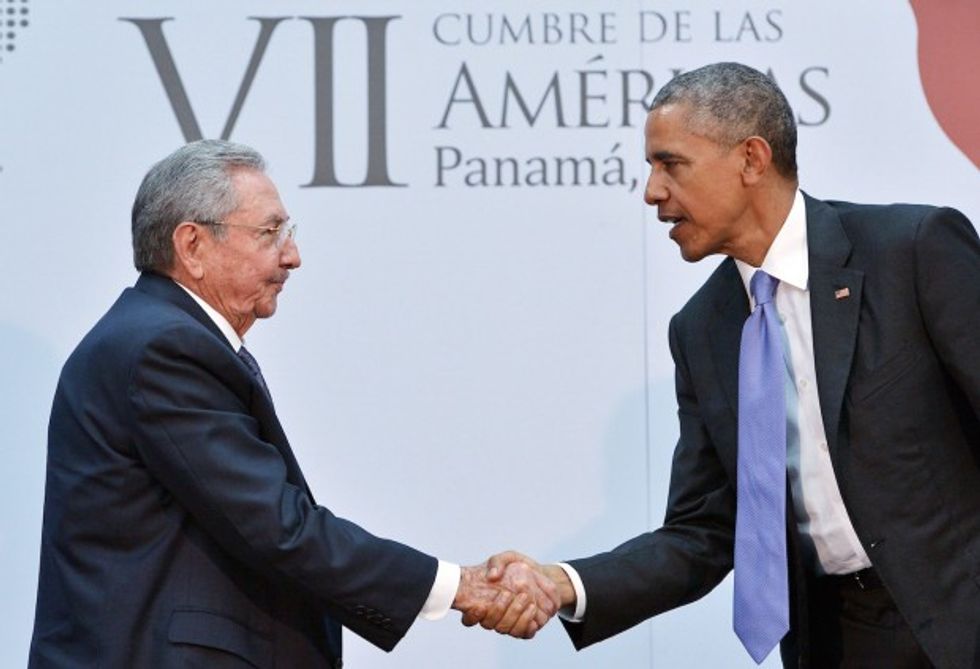 U.S. President Barack Obama shakes hands with Cuba's President Raul Castro during a meeting on the sidelines of the Summit of the Americas at the ATLAPA Convention center on April 11, 2015 in Panama City. (MANDEL NGAN/AFP/Getty Images)
Here's the readout of the call, released by the White House:
President Obama today spoke by phone with President Raul Castro of Cuba to discuss the process of normalization between the two countries in advance of Pope Francis's upcoming visits to Cuba and the United States. The President underscored the importance of the United States and Cuba re-establishing diplomatic ties and the reopening of embassies in our respective countries. The two Presidents commended the role that Pope Francis has played in advancing relations between our countries. They noted the cooperation between U.S. and Cuban medical professionals during the U.S. Naval Ship COMFORT's visit to Haiti this week. In addition, the leaders discussed steps that the United States and Cuba can take, together and individually, to advance bilateral cooperation, even as we will continue to have differences on important issues and will address those differences candidly.
Formal restoration of diplomatic ties with Cuba was announced by Obama in July, with the U.S. flag being raised over the embassy in Cuba in August.
—
Follow the author of this story on Twitter and Facebook: