Syrian doctors were able to successfully deliver a baby girl who was injured inside the womb when shrapnel punctured her mother's abdomen during a bombing attack.
After the baby was extracted in an emergency caesarean section, the medical team discovered that she had been injured while still in her mother's womb.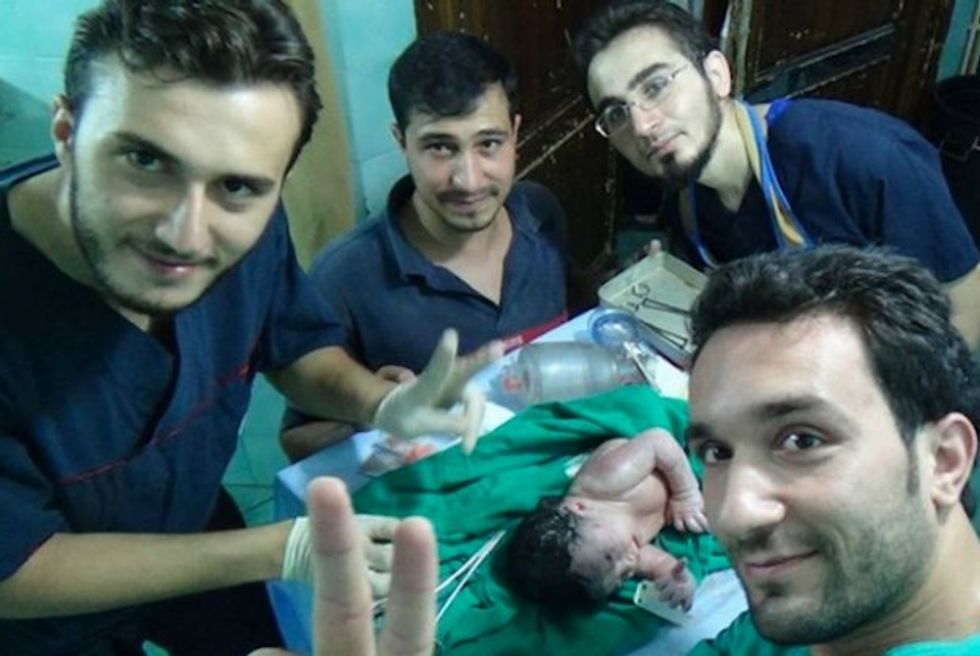 The medical team expresses relief and the victory sign after successfully saving the baby who was injured inside her mother's womb. (Image source: Facebook/Aleppo City Medical Council)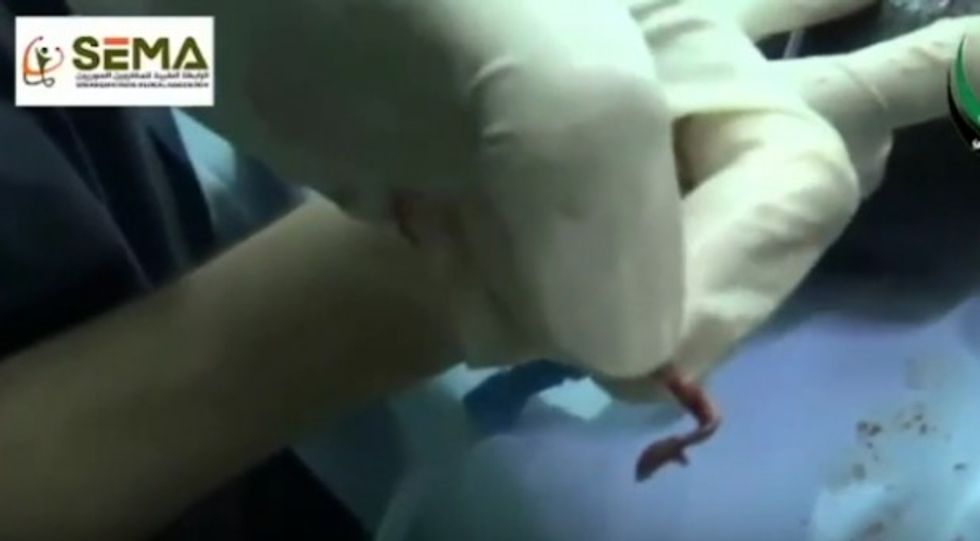 The doctor displays the shrapnel pulled from the baby's eyebrow seconds after delivery. (Screenshot: YouTube)
Video of the dramatic delivery was posted on Facebook by the Aleppo City Medical Council. (warning – graphic medical scene)
Doctors extracted a piece of shrapnel lodged in the baby's eyebrow, after which the newborn cried showing a sign of life, a moment of relief for the medical team.
Expressions of gratitude could be heard in the background, including those saying "thank God" in Arabic.
They then operated on the mother to close up her wounds.
Australia's ABC broadcaster reported that both mom and baby are said to be in good health and recovering.
Though images of the birth were posted on Friday, it's unclear when the incident occurred or during what week of pregnancy the baby girl was delivered.