Republican presidential candidate Ben Carson responded Monday night to criticism leveled against him over a comment he made Sunday in which he said he could not support a muslim candidate for president.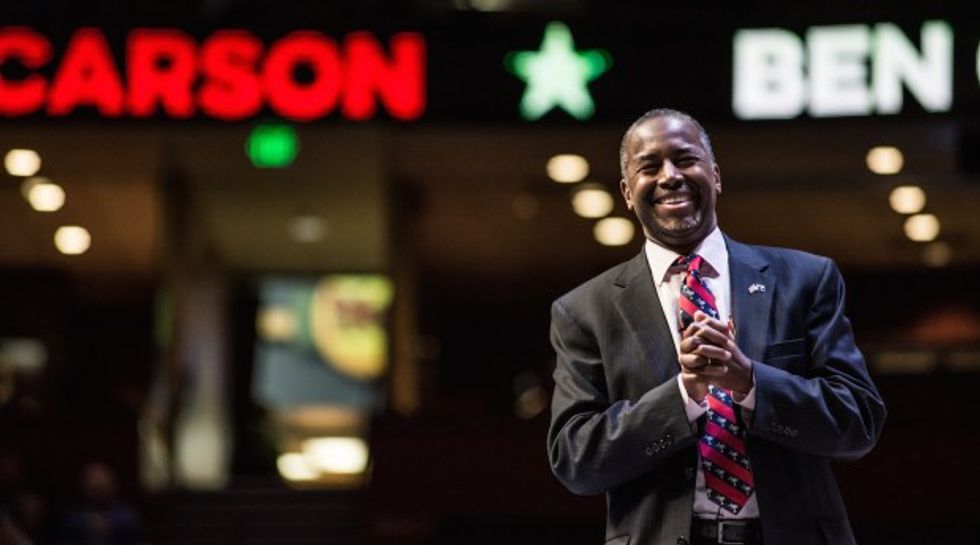 Sean Rayford/Getty Images
Standing by his comments, the retired neurosurgeon turned to Facebook to publish a note he penned on the subject.
The first issue I want to deal with tonight is the stories today about my comments yesterday when I was asked if I would support a hypothetical Muslim candidate for President. I responded "I would not advocate for that" and I went on to say that many parts of Sharia Law are not compatible with the Constitution. I was immediately attacked by some of my Republican peers and nearly every Democrat alive. Know this, I meant exactly what I said. I could never support a candidate for President of the United States that was Muslim and had not renounced the central tenant of Islam: Sharia Law.

Those Republicans that take issue with my position are amazing. Under Islamic Law, homosexuals – men and women alike – must be killed. Women must be subservient. And people following other religions must be killed.

I know that there are many peaceful Muslims who do not adhere to these beliefs. But until these tenants are fully renounced…I cannot advocate any Muslim candidate for President.
Carson has faced criticism from both Republicans and Democrats alike for his comments. Republican frontrunner Donald Trump said "if somebody can get elected, that's what it's all about," while Carly Fiorina stated bluntly that Carson was "wrong."
—
Follow the author of this story on Twitter and Facebook: