Democratic frontrunner Hillary Clinton said Tuesday that she opposes the Keystone XL pipeline — and dozens of reporters noticed something conspicuous about her announcement.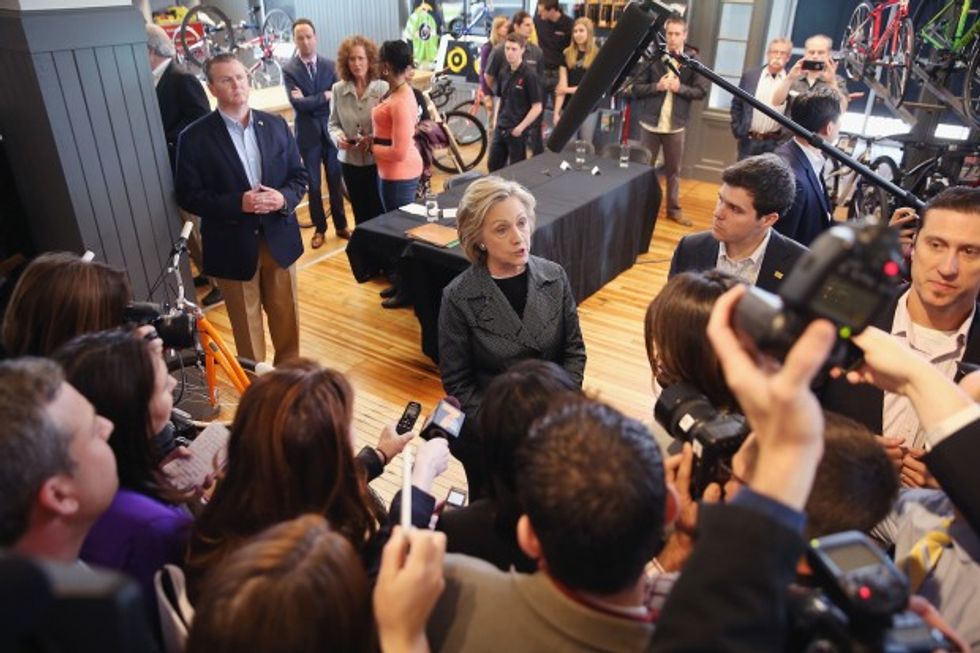 Democratic presidential hopeful and former Secretary of State Hillary Clinton takes questions from the press after hosting a small business forum with members of the business and lending communities at Bike Tech bicycle shop on May 19, 2015 in Cedar Falls, Iowa. (Photo by Scott Olson/Getty Images)
The likely-Democratic nominee, who had said for weeks that she would soon reveal her position on the controversial pipeline, chose to announce her opposition as Pope Francis arrived in the U.S. for his historic visit.
With the national media fixated on live-coverage of the Pope's arrival, Clinton's announcement was overshadowed in the press, leading many to call it a textbook definition of a news dump.
—
Follow the author of this story on Twitter and Facebook: