Machines have built many of the things we use on a daily basis, but scientists are working on a whole new aspect in this field using drones.
Called "aerial construction," researchers at ETH Zurich in Switzerland recently demonstrated how quadcopter drones could string up a rope bridge strong enough to support a person.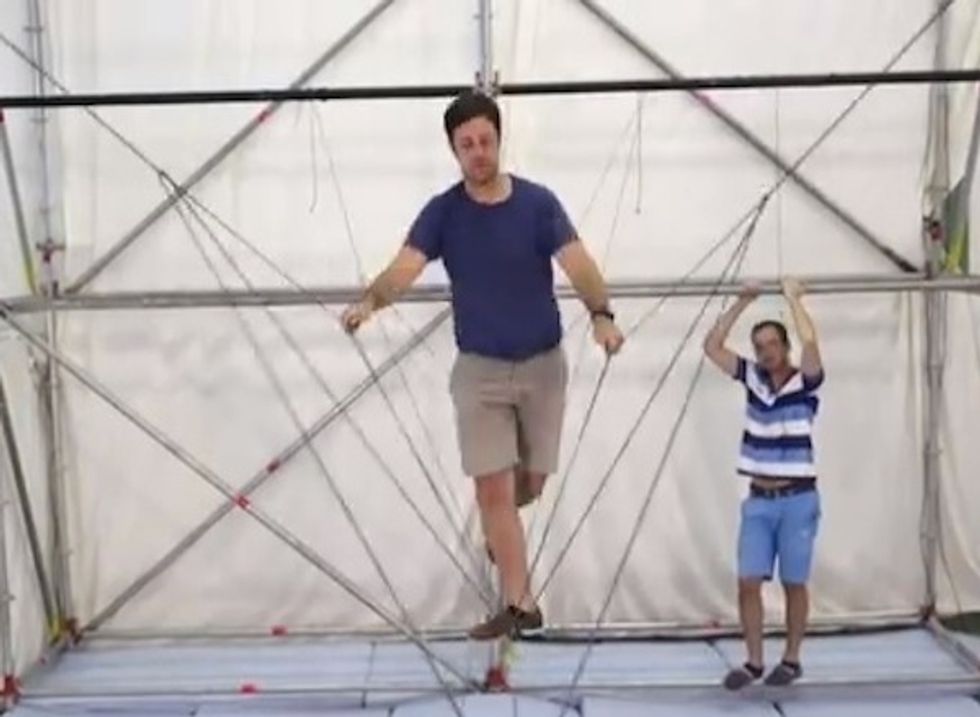 Image source: YouTube
This, according to the description of the video, is "the first time that small flying machines are capable of autonomously realizing load-bearing structures at full-scale and proceeding a step further towards real-world scenarios."
The bridge constructed between two scaffolding structures consisted of nine ropes that were looped and knotted to build strength for the bridge. Two drones were used in the construction and, aside from the scaffolding, the whole thing was completely drone-made.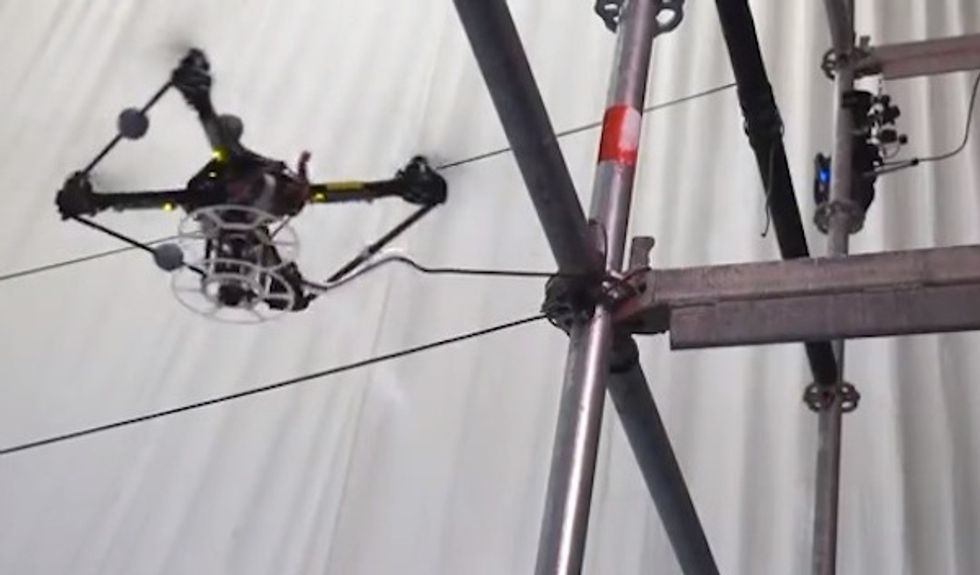 Image source: YouTube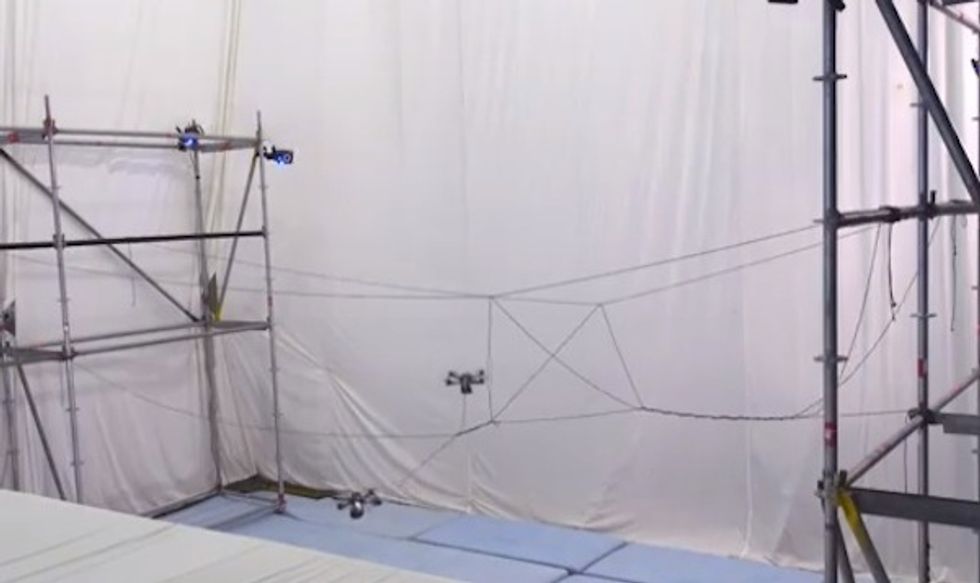 Image source: YouTube
"The vehicles are equipped with a motorized spool that allows them to control the tension acting on the rope during deployment," the researchers explained in the video description. "A plastic tube guides the rope to the release point located between two propellers. The external forces and torques exerted on the quadrocopter by the rope during deployment are estimated and taken into account to achieve compliant flight behavior. The assembly of the bridge is performed by small custom quadrocopters and builds upon the Flying Machine Arena, a research and demonstration platform for aerial robotics. The arena is equipped with a motion capture system that provides vehicle position and attitude measurements. Algorithms are run on a computer and commands are then sent to the flying machines via a customized wireless infrastructure."
Watch the construction of the bridge and people testing it out at the end:
(H/T: Popular Science)