A video published to YouTube Sunday shows a group of Russians use an RPG-7 to fire an anti-tank rocket at 45 sheets of bulletproof glass.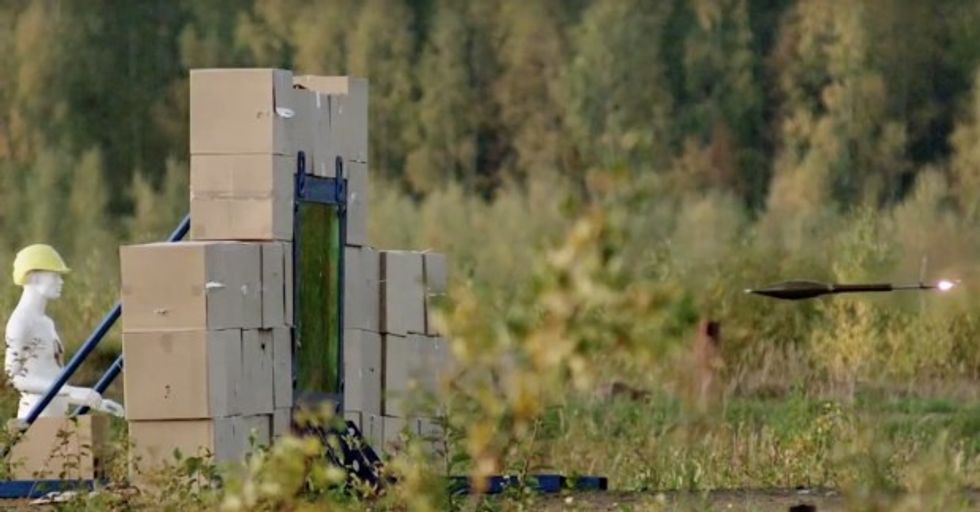 Image source: YouTube
"We did a 45-ply 400 mm thick bulletproof glass, to see whether it can withstand a shot from a bazooka," the individuals wrote on YouTube, according to an online translation.
The footage reveals the rocket has no trouble piercing through the bulletproof glass. Footage taken in the aftermath shows a hole where the rocket collided with the glass.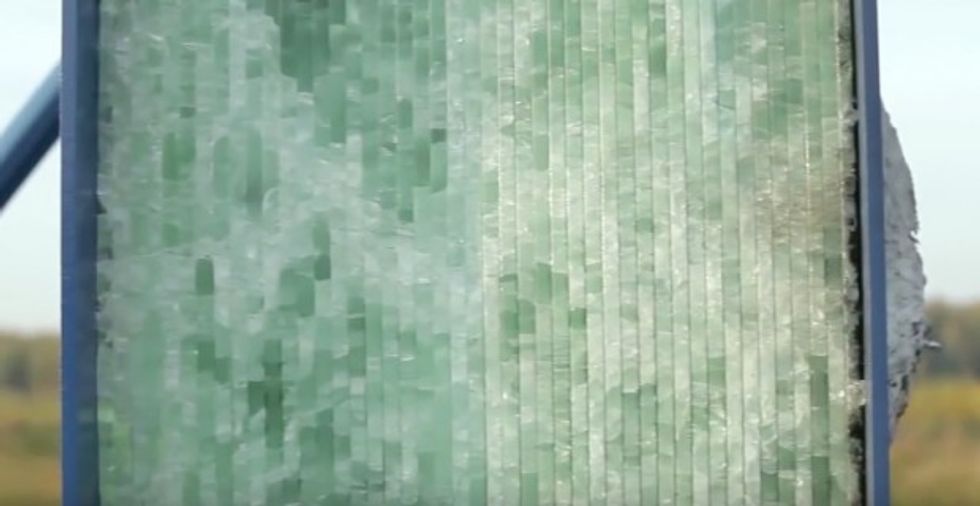 Image source: YouTube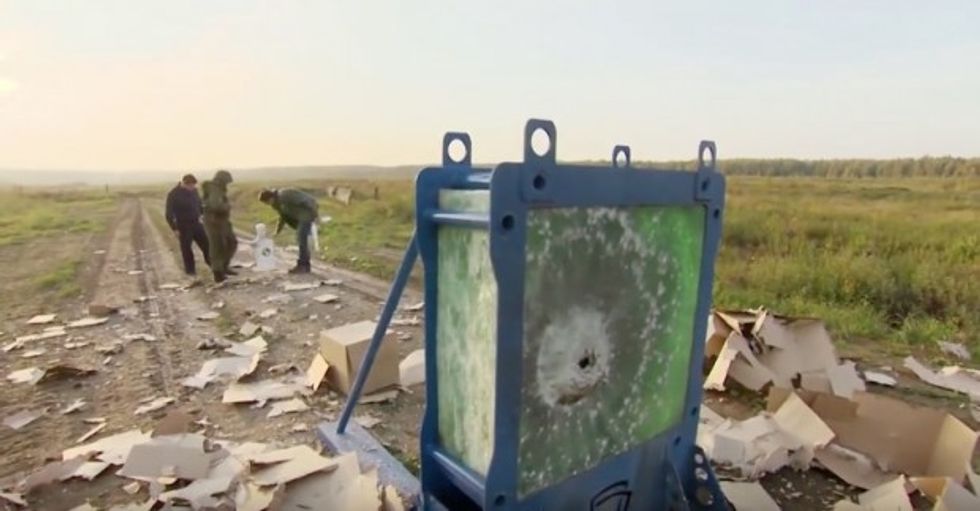 Image source: YouTube
Video of the experiment started gaining traction on Reddit Monday night. At the time of publication, the video had amassed more than 100,000 views on YouTube.
—
Follow the author of this story on Twitter and Facebook: