An armed man who tried to rob a bank in Michigan wasn't counting on someone else inside having a gun.
That's exactly what happened when police say the 43-year-old suspect walked into a Citizens Bank in Warren and announced he was holding the place up. But one customer who was inside pulled a concealed carry pistol and fired a shot, hitting the suspect in the leg, WDIV-TV reported.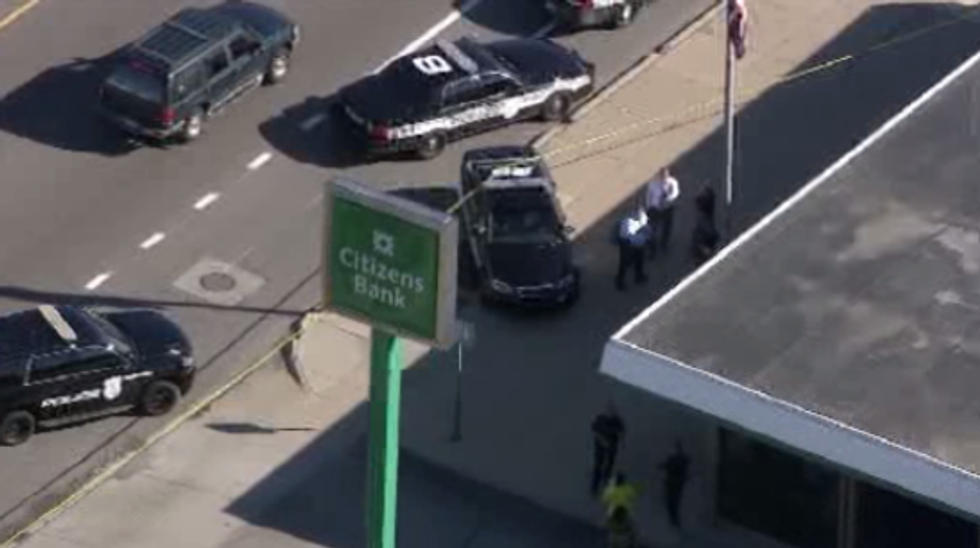 Image source: WDIV-TV
The would-be robber then fled but didn't get very far. He was later found by one neighbor lying on the ground, bleeding.
"I live right behind the bank and I just heard all this commotion, and I saw a cop car come flying down, like flying down, my street and slam on his brakes," Bromly Daves said.
Daves said he thought at first it was an accident, but after going out onto his front porch, he realized that it was something else.
"I could see him from my front porch laying on the ground, screaming. He was laying on his back, holding his leg and screaming his head off," Daves said.
The suspect was taken to the hospital with non-life-threatening injuries. No one else was injured.
The customer who fired the shot is cooperating with police.
video platformvideo managementvideo solutionsvideo player
(H/T: WDIV-TV)
–
Follow Jon Street (@JonStreet) on Twitter