A Long Island teacher filed a lawsuit in federal court this week, claiming no action was taken against a student who threatened sexual assault and alleging that she was racially discriminated against afterward.
Lynne Albuquerque, a science teacher at Alverta B. Gray Schultz Middle School in Hempstead who is white, according to the New York Daily News, said in May 2014 a black student, identified in court documents only as N.L., threatened to assault her and her daughter.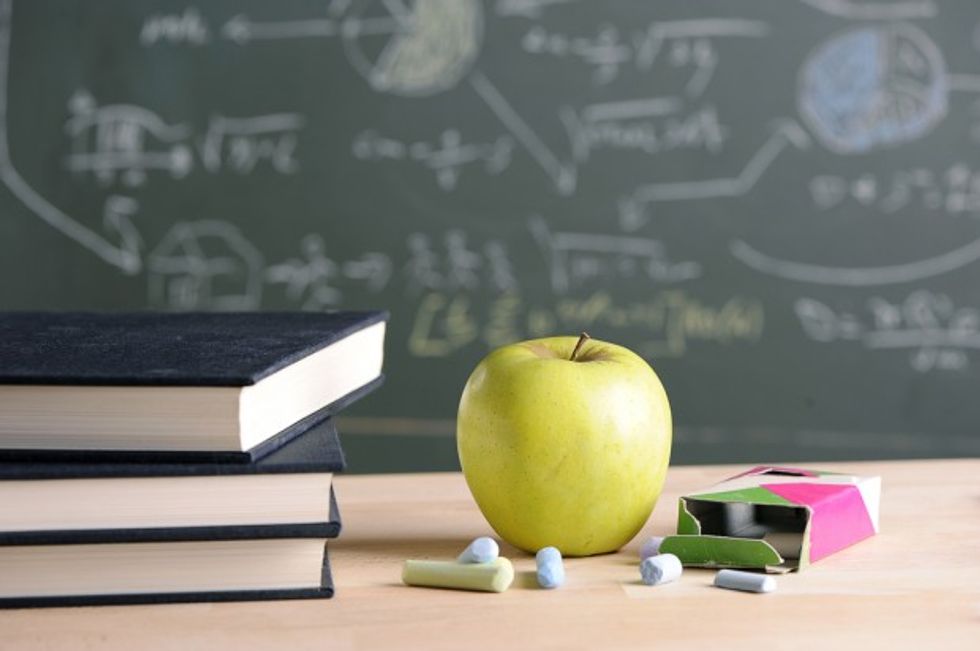 Photo credit: Shutterstock
"When I get done ramming you, I'm gonna bag your daughter, then ram the bitch through the whole gang," N.L. allegedly said, the Daily News reported of the lawsuit filed in Brooklyn Federal Court.
The teacher claimed that she notified officials within the school district, the police and the Nassau County district attorney. The Daily News then reports of the suit that school officials, who were also black, initially suspended the student but then reversed that punishment, apparently telling Albuquerque she "instigated" the comments.
The lawsuit goes on. Here's more as reported by Newsday:
They later opposed compensation for time she took off, and have now suspended her pending a disciplinary hearing on medical claims she made.

Albuquerque says in the suit that her "harassment and retaliation" after the incident arose from a "pervasive culture of racial animus against Caucasian individuals, evidenced from the outset by the District's refusal to act as to NL's actions or otherwise protect plaintiff."

[...]

The two-week leave Albuquerque took as a result of being "traumatized" was the kind of brief medical absence "routinely" granted to African-American employees, but frequently denied to whites, the lawsuit claimed.
Newsday reported that Albuquerque never heard back from the police or the DA regarding her complaint after the incident. A spokesman for the DA told Newsday while "no teacher should have to endure persistent verbal abuse from a student and school administrators should take all appropriate action to protect their faculty from disruptive and disrespectful students," he said the 15-year-old's "unacceptable and intolerably offensive" comments did not "constitute a chargeable crime."
A few years ago, Albuquerque's lawyer Steven Moralli represented three other teachers in a racial discrimination case. In this case, three black teachers accused a black administrator of treating white employees more favorably, the West Hempstead Herald reported at the time.
An athletic director within the same school district filed a racial discrimination lawsuit earlier this year.
"The Hempstead Union Free School District does not discriminate against color, creed or religion," school district Todd Shapiro said in response to that case, according to Newsday. "It is our policy to not comment on any pending lawsuits or litigation."
(H/T: EAG News)
—
Front page image via Shutterstock.